Bachelor of Education (B.Ed.) Degrees
Residential Bachelor of Education Degrees (B.Ed.)
Prepare the Next Generation for Success
Are you ready to make a difference in public, private, or charter education? With a Bachelor of Education (B.Ed.) degree from Liberty University, you will gain the skills and experience needed to equip the next generation. Through this program, you'll get the licensure you need to teach at the elementary or middle school levels or to work with special education students.
Liberty University's School of Education is committed to providing quality education based on the principles of God's Word. With Liberty, you can learn to be a positive influence in the lives of young people in your school and community and to make an impact for Christ.
Through our program, you will complete a 16-week student teaching semester and, upon graduation, you will be licensed to teach in the state of Virginia. You also may apply for licensure in another state.
---
View Our Residential B.Ed. Degrees
Elementary Education (P-6)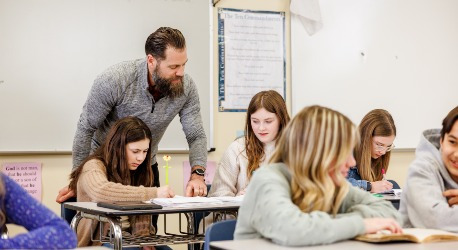 Middle Education (6-8)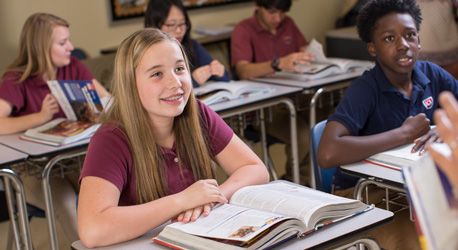 Special Education (K-12)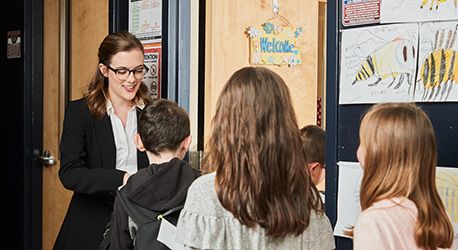 Secondary Education (6-12)
Content Area Specializations
Comprehensive Education (P-12)
Content Area Specializations
---
CAEP Accreditation


The Council for the Accreditation of Educator Preparation (CAEP) accredits Liberty University. CAEP promotes excellence in educator preparation through content and pedagogy, clinical partnerships and practice, candidate recruitment, progression and support, program impact, and quality assurance and continuous improvement. Liberty University meets rigorous national standards for educator preparation set by the Council for the Accreditation of Educator Preparation.
---
General Information
Gate Information: Program Checkpoints
Field Experiences (Practicums, Student Teaching, Background Checks)