School Counseling Advising Guide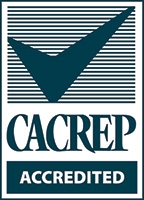 Master of Education (M.Ed.)
View information for School Counseling Candidates on a DCP Prior to 2013-2014 if you are using a Degree Completion Plan (DCP) prior to the 2013-2014 academic year.
Appeals will not be accepted from M.Ed. in School Counseling students who were on a DCP prior to 2013-2014, broke enrollment, and want to go back on their former DCP. This cannot be allowed because DCPs prior to 2013-2014 do not meet CACREP program requirements, and allowing it would jeopardize the program's CACREP accreditation.
If you are completing the School Counseling Degree using the 2013-2014 DCP or later, then you should refer to the following documents and forms below.
---
Requirements
No teaching license required for internship
Two years of teaching or counseling experience required for Virginia licensure

Might be acquired during the M.Ed. program
Might be acquired while employed as a school counselor with a provisional license

Required Intensives:

Counseling Theories & Techniques (COSC 505)
Structured Groups (COCS 512)

Field experiences, practicum, and internship
M.Ed. in School Counseling students take the Praxis® Professional School Counselor examination (0421 or 5421). Students may submit scores for their state's equivalency test in place of the Praxis® 0421 or 5421. If the candidate's state does not have an equivalent, then the candidate must complete the Praxis® 0421 or 5421. This comprehensive specialty examination is a requirement for Gate 3 and graduation. Students must provide proof that they have taken or registered to take the Praxis® exam prior to Gate 3 and enrollment in internship (COSC 699). Students should consider taking the exam in the semester immediately prior to internship. Currently, there is no required minimum score for the school counseling program, but other states may have a minimum required passing score for licensure. The purpose of this exam is to assess the candidate's knowledge specific to the specialty of counseling in K-12 schools.
---
Practicum & Internship Information
School Counseling students are required to complete an application in a zero credit course (COSC 513 – Practicum Application) before they are permitted to register for the COSC 698: School Counseling Practicum. The prerequisites for School Counseling (COSC 698) are COUC 502 and 504, COSC 501 and 505, and MELT/GAT2 Test Code. View information on the practicum, including help finding a site and locating the form to register for COSC 513 – the practicum application course.
The pre-requisites of COUC 502, 504; COSC 501, 505, METL/GAT2 test code cannot be taken concurrently with COUC 698.
Candidates must be approved through Gate 3 in order to be approved for an internship. All Gate 3 deadlines and requirements must be met for each semester of internship. All internship pre-requisites COUC 504, 522, 698; COSC 501, 505, 512, 611, 660, 661, and METL/GAT2 test code must be completed prior to internship. View information on the required internships.
---
Taking Non-Required Courses for Additional Voluntary Credentials
LPC: If interested in obtaining an LPC, students in the school counseling program are permitted to take the classes listed below prior to practicum as long as all other prerequisites are successfully completed in the Degree Completion Plan.
Approved courses are: 
Marriage and Family Counseling I (CEFS 601)
Substance Abuse: Diagnosis, Treatment & Prevention (CEFS 691)
Psychopathology & Counseling (CEFS 546)
Clinical Diagnosis & Treatment Planning (CEFS 667)
Pre-requisites to those CEFS courses have been met by the M.Ed. in School Counseling curriculum and do not need pre-requisite to override submissions/approvals. Psychopathology & Counseling (CEFS 546) must be completed before the other approved CEFS courses are attempted. All students receiving financial aid must consult with the financial aid office to understand how taking courses not listed on the school counseling DCP will impact financial aid. These additional courses are NOT covered by financial aid.
Taking these voluntary additional courses does not in any way result in additional degrees or credentials or a dual degree in clinical mental health counseling or professional counseling. Taking these courses in no way indicates that a student's State Board of Counseling will accept them toward licensure as a professional counselor.  Taking these four courses ONLY lets the student apply for the Virginia Counseling Board. It is the student's responsibility to confirm with their respective state board of counseling if they will be approved.
If the student determines that an additional course is needed in addition to or in place of one listed above, an appeal will need to be submitted through the Registrar's office.
---
Program Materials
Program Information & Orientation
Practicum
Internship
Resources