Liberty's residential Master of Theology program will only be available through the Summer 2023 semester. If you are interested in this program for Fall 2023 or later, please see our online Master of Theology.
Increase Your Biblical Knowledge with a Master of Theology Degree (Non-Thesis)
Every day you and your congregation are faced with situations, needs, and questions that can be answered by the guidance provided in the Bible. If you find yourself looking for the solutions to the current issues and problems you face, then consider expanding your knowledge of deep theological issues by obtaining your Master of Theology (Th.M.) in Theology degree. Our Th.M. program will prepare you to serve in a variety of Christian ministries while focusing your studies on Christian thought and theology.
Our Master of Theology in Theology (Non-Thesis) is a postgraduate program designed for students who have previously completed a Master of Divinity or equivalent degree. This degree will advance your knowledge of the doctrine of God and cover key concepts regarding the present and future of the Christian ministry. You will learn how to find the answers to the questions of today's Christian ministries.
Accreditation
Your divinity degree is approved by the Commission on Accrediting of the Association of Theological Schools (ATS) and has met rigorous accreditation standards. You can feel confident that your degree is both academically excellent and well-respected among churches, ministries, and nonprofit organizations.


---
Award-Winning Campus
At Liberty, you'll find an affordable, high-quality education that equips students like you for the real world. Our commitment to excellence helped us rank among Niche.com's Top 5 college campuses in America. Earning your degree from a nonprofit university with state-of-the-art resources like ours can help set you apart from your peers.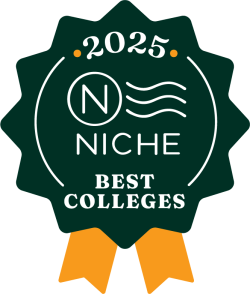 ---
Why Choose Liberty's Master of Theology (Th.M.) – Theology (Non-Thesis) Degree?
If you choose to pursue your postgraduate degree in theology with us, you will gain access to vast resources and state-of-the-art facilities on our campus. As one of the largest Christian universities in the nation, we can provide you with experienced professors and knowledgeable staff who can guide you in continuing your theological education. Two unique resources you can use are our Jerry Falwell Library and Scriptorium, which includes the Rawlings Foundation rare book collection valued at over $1 million. Your Master of Theology degree will enable you to network with like-minded individuals who have similar callings and goals, providing you with a support system that will last a lifetime.
If you are not planning to pursue doctoral-level education, then our Th.M. in theology non-thesis track is the best degree for you to pursue. This degree is designed to expand your knowledge beyond your M.Div. studies. You can prepare for more in-depth studies that culminate in a theology capstone that will not only increase your knowledge but also allow you to contribute to the information that is available to all in the field of divinity.
---
What Will You Learn in Our Master of Theology (Th.M.) – Theology (Non-Thesis)
The core courses of our Th.M. degree explore both modern and contemporary Christian thought and how they relate to the issues we face today. You will study the origin of the Christian church and its nature and purpose with particular attention paid to Baptist ecclesiology. No theology course would be complete without studying the nature of God and the doctrine passed down from God to humankind. Understanding His commands and plan for humanity is another part of this degree program.
With the many ethical challenges facing Christian ministry today, you will learn exactly what the role of theology is in public discourse. You will explore how we as Christian leaders face cultural developments and solve the ethical dilemmas facing our ministries. In addition to these subjects, you will also explore issues with Bible prophecy and current events as they occur in the world today. Since this is a non-thesis track, you will complete a capstone course related to theology.
View the Degree Completion Plan, and check out our featured courses below for more information!
Featured Courses
Here's what you'll study:
This course is a study of the origin, nature, purpose, mission, polity, and ministry of the church.
A major emphasis will be on Baptist ecclesiology.
THEO 626 – Doctrine of God
Here's what you'll study:
A study of the existence, nature, and attributes of the triune God.
Contains a study of such doctrines as the decree of God, Creation, the providence of God, and the doctrine of the Trinity.
THEO 650 – Public Theology
Here's what you'll study:
The role and practice of Christian Ministry in responding to ethical challenges presented by cultural developments in the contemporary world.
THEO 679 – Theology Capstone
Here's what you'll study:
This theology capstone course is for the Master of Theology student who has completed at least 24 hours toward the degree.
This course is to demonstrate scholarship and contribute to the general knowledge in a specified field of theology.
The approved topic must be related to the student's chosen area of study in the Master of Theology program.
Highlights of Our Master of Theology (Th.M.) – Theology (Non-Thesis) Degree
Our John W. Rawlings School of Divinity is the world's largest accredited school for religious studies and ministerial training.
Pursue various internship opportunities with churches and parachurches locally, nationally, and globally through Liberty's extensive professional network.
Our 17-story

Freedom Tower, which houses the John W. Rawlings School of Divinity, contains a

7-projector immersive classroom, an interactive classroom that utilizes teleconferencing capabilities, and state-of-the-art homiletics teaching lab.
Local church ministry training is embedded within our programs.
Experiential learning opportunities through church and para-church ministries.
Our Freedom Tower's Scriptorium houses a $1 million collection of rare books and Bibles donated by the Rawlings family.
Optional Monday-only courses are available for students juggling work, family, and church commitments.
Master of Theology (Th.M.) – Theology (Non-Thesis) Degree Information
Career Opportunities for Master of Theology (Th.M.) – Theology (Non-Thesis) Graduates
Educator
Family Pastor
Missionary
Professor
Admission Requirements for Postgraduate Degrees
Every application is reviewed on a case-by-case basis, and all applicants must submit the following documents and meet the minimum requirements for admission:
Admission application
Official Master of Divinity transcripts with a 3.0 GPA or higher
Self-certification form (for students who are in the final term of their Master of Divinity degree)
Current Liberty undergraduate students seeking preliminary acceptance into a postgraduate program must complete a degree completion application through their ASIST account