Liberty's residential Master of Theology program will only be available through the Summer 2023 semester. If you are interested in this program for Fall 2023 or later, please see our online Master of Theology.
Extend Your Ministry Impact Worldwide
Are you looking to use your ministry to make a worldwide impact for Christ? Whether you want to travel overseas or cultivate an understanding of biblical engagement cross-culturally in your local area, Liberty University's Master of Theology in Global Studies can help you reach your goal. If you have already completed a Master of Divinity or equivalent degree, and are not planning to pursue doctoral studies, consider our postgraduate Master of Theology degree in Global Studies non-thesis track!
Our global studies postgraduate courses are multifaceted. Whether you aspire to be a teacher, senior pastor, or missionary to unreached people groups, you can take the knowledge and training you receive in this degree and apply it to global needs.  Get excited about spreading the Gospel and awareness of complicated theological truths worldwide. With this degree, you'll receive the advanced studies and preparation in intercultural engagement and communication you need to successfully pursue global missions.
Accreditation
Your divinity degree is approved by the Commission on Accrediting of the Association of Theological Schools (ATS) and has met rigorous accreditation standards. You can feel confident that your degree is both academically excellent and well-respected among churches, ministries, and nonprofit organizations.


---
Why Choose Liberty's Master of Theology in Global Studies (Non-Thesis) Degree?
Completing a Master of Divinity is an incredible accomplishment. If you reached the end of your master's degree feeling excited about increasing your biblical knowledge but aren't sure if pursuing a doctorate is right for your goals, consider pursuing a postgraduate non-thesis Master of Theology degree.
Resources
Our theology postgraduate student, you'll have access to state-of-the-art facilities like our 17-story Freedom Tower, designed specifically for our divinity students and professors. The tower contains various classrooms, including a 7-projector immersive classroom and a revolutionary homiletics teaching lab. On the first floor, you will find our Scriptorium, which holds over $1 million in rare books and religious texts.
Flexibility
As a graduate divinity student, you have the option to complete Monday-only classes. We want to give you more time for your studies, family, and career. Some of our courses can be completed online. When you choose Liberty, you're choosing flexibility that's unheard of for a postgraduate degree.
Opportunities
Partner with our School of Divinity to gain all the benefits of studying at the world's largest accredited school for religious studies and ministerial training. Your degree will mean more to future employers. Additionally, we provide a host of internship opportunities with churches and parachurches locally, nationally, and even internationally. Let us help you bring your studies into the professional world.

Award-Winning Campus
At Liberty, you'll find an affordable, high-quality education that equips students like you for the real world. Our commitment to excellence helped us rank among Niche.com's Top 5 college campuses in America. Earning your degree from a nonprofit university with state-of-the-art resources like ours can help set you apart from your peers.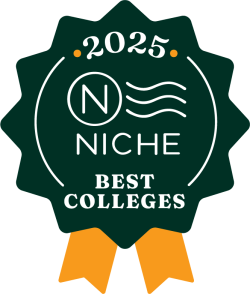 ---
What Will You Learn in Our Global Studies Degree Program?
Our Master of Theology in Global Studies (non-thesis) is designed for students who still feel passionate about learning more in their perspective field but are not thinking of pursuing a doctorate. This postgraduate degree focuses on providing a global perspective to Christianity while helping you effectively communicate and engage with people across cultures in your ministry. Our Cultural Anthropology course, for example, examines how specific cultures' development and characteristics affects their worldview.
The core theology courses of our Th.M. degree will teach you how to synthesize a personal and biblical systematic theology. You will also examine effective ways to build an argument and defend the Christian faith. These major courses will help you strengthen your understanding of biblical theology and contemporary Christian thought as a whole.
Our practicum course provides the opportunity for you to get outside of the culture you're familiar with and turn your knowledge into wisdom as you put into practice your new communication and engagement skills. You will receive a qualified mentor to help you with this experience, and we allow a certain amount of freedom in where you wish to complete the practicum.
Since this is a non-thesis track, you will complete a capstone course related to global studies. You will contribute to the general knowledge of the Word of God and be prepared to ignite the passion for God's word on a global scale.
View the Degree Completion Plan, and check out our featured courses below for more information!
Featured Courses
GLST 620 – History of Global Christianity
Here's what you'll learn:
The historic expansion of global Christianity from the first century to the present day
Cultural contexts, key personalities, and movements that contributed to the spread and identity of global Christianity
GLST 650 – Intercultural Communication and Engagement
Here's what you'll learn:
Key issues in the process of effective intercultural communication
The concept of cultural intelligence and its application in effective intercultural engagement
GLST 698 – Global Studies Practicum
Here's what you'll learn:
This course is a practical, intercultural field experience that crosses ethno-linguistic cultural contexts to be completed under the supervision of a qualified mentor
The context, mentor, and nature of service must be approved by the internship coordinator prior to course registration
To receive 3 hours credit, students must complete a minimum of 150 contact hours or spend one month living in another cultural context
THEO 679 – Theology Capstone
Here's what you'll learn:
For the student who has completed at least 24 hours toward the degree.
Demonstrate scholarship and contribute to the general knowledge in a specified field of theology.
The approved topic must be related to the student's chosen area of study in the Master of Theology program.
Highlights of Our Global Studies Th.M. (Non-Thesis) Degree
Our John W. Rawlings School of Divinity is the world's largest accredited school for religious studies and ministerial training.
Pursue various internship opportunities with churches and parachurches locally, nationally, and globally through Liberty's extensive professional network.
Our 17-story School of Divinity Freedom Tower contains a 7-projector immersive classroom, an interactive classroom that utilizes teleconferencing capabilities, and state-of-the-art homiletics teaching lab.
Local church ministry training is embedded within our programs.
Experiential learning opportunities through church and para-church ministries.
Our Freedom Tower's Scriptorium houses a $1 million collection of rare books and Bibles donated by the Rawlings family.
Optional Monday-only courses are available for students juggling work, family, and church commitments.
Master of Theology – Global Studies (Non-Thesis) Degree Information
Career Opportunities for Th.M. – Global Studies (Non-Thesis) Graduates
Associate or senior pastor
Author
College instructor
Local/international missionary
Ministry leader
Religion professor
Researcher
Admission Requirements for Postgraduate Degrees
Every application is reviewed on a case-by-case basis, and all applicants must submit the following documents and meet the minimum requirements for admission:
Admission application
Transcripts showing a completed Master of Divinity degree with a 3.0 GPA or higher
Self-certification form for students in the final term of their Master of Divinity degree
Current Liberty graduate students seeking preliminary acceptance into a postgraduate program must complete a degree completion application through their ASIST account