Liberty's residential Master of Theology program will only be available through the Summer 2023 semester. If you are interested in this program for Fall 2023 or later, please see our online Master of Theology.
Defend Your Faith with a Master of Theology in Christian Apologetics (Non-Thesis)
Have you completed your Master of Divinity, but aren't sure where to take your educational pursuits next? Consider a Master of Theology (Th.M.) from Liberty University. Our Th.M. is a postgraduate degree designed for students who have previously completed an M.Div. or equivalent degree. It is a great option for those who want to gain an understanding of the deeper elements of the Christian faith and modern issues facing the apologetic community.
President Lincoln once said, "I can see how it might be possible for a man to look down upon earth and be an atheist, but I cannot conceive how he could look up into the heavens and say that there is no God."
Our Christian Apologetics specialization equips you to defend your faith and provides the tools to engage in the current cultural discussion with critical studies in apologetics. You'll have the opportunity to advance in pastoral, missions, Christian administration, teaching, and writing positions, as you minister to others with your advanced knowledge of Scripture and acute ability to defend it.
Accreditation
Your divinity degree is approved by the Commission on Accrediting of the Association of Theological Schools (ATS) and has met rigorous accreditation standards. You can feel confident that your degree is both academically excellent and well-respected among churches, ministries, and nonprofit organizations.


Award-Winning Campus
At Liberty, you'll find an affordable, high-quality education that equips students like you for the real world. Our commitment to excellence helped us rank among Niche.com's Top 5 college campuses in America. Earning your degree from a nonprofit university with state-of-the-art resources like ours can help set you apart from your peers.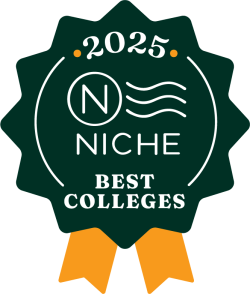 ---
Why Choose Liberty's Master of Theology (Th.M.) – Christian Apologetics (Non-Thesis) Degree?
Furthering your education at one of the largest Christian universities in the world means you will have access to the vast resources and state-of-the-art facilities provided on our campus. In addition to the Jerry Falwell Library and 17-story Freedom Tower where our School of Divinity is housed, you will also have access to our Scriptorium, which houses a rare collection of religious texts donated to Liberty University. Between the interactions with your professors and peers, you will develop a community of like-minded individuals who have similar callings and goals, providing a strong network and life-long friendships.
If you want to expand your knowledge of the Christian faith, but are not planning to pursue a doctorate degree, then our Th.M. in Christian Apologetics non-thesis track is the best route for you to take. The non-thesis track is designed for students interested in pursuing specialized information that best suits their personal or professional goals. You can easily continue your M.Div. studies with a Th.M. and prepare for more in-depth courses and research that culminate in a theology capstone. Your capstone course provides the opportunity for you to show what you've learned through your educational pursuits.
---
What Will You Learn in Our Master of Theology (Th.M.) – Christian Apologetics?
When it comes to the Christian faith, there are many miracles to be explained by apologists for those with questions. C.S Lewis once said, "Miracles are a retelling in small letters of the very same story which is written across the whole world in letters too large for some of us to see." You will learn how to respond to the contemporary denial of those miracles, focusing on the resurrection of Jesus.
Another question often heard by ministers and apologists is, "If God is omnipotent, then why does he allow evil to exist?" You'll take a course that allows you to explain evil in the world and the concept of hell and what happens to sinners in the afterlife. You'll bring some sense of peace to those with unanswered questions.
In addition to these subjects, you will also you will complete a capstone course related to Christian Apologetics. You will help to contribute to the general knowledge and be even better prepared to present a rational defense of Scripture in your congregation or ministry-related organization.
View the Degree Completion Plan, and check out our featured courses below for more information!
Featured Courses
Here's what you'll learn:
A detailed study of contemporary denials of miracles, emphasizing the resurrection of Jesus and the part it plays in Christian apologetics and theology.
 APOL 620 – Evil, Suffering, & Hell
Here's what you'll learn:
An advanced study of the differing forms of the problem of evil and suffering
Various theodicies and responses to the problem
The issue of what happens to sinners after they die
 APOL 630 – Current Issues in Apologetics
Here's what you'll learn:
Current issues and trends in apologetics, such as the intersection of science and religion, the problem of evil, atheism, and secularism.
THEO 679 – Theology Capstone
Here's what you'll learn:
This theology capstone course is for the student who has completed at least 24 hours toward the degree
Demonstrate scholarship and contribute to the general knowledge in a specified field of theology
The approved topic must be related to the student's chosen area of study in the Master of Theology program
Highlights of Our Master of Theology – Christian Apologetics (Non-Thesis) Degree
Our John W. Rawlings School of Divinity is the world's largest accredited school for religious studies and ministerial training.
Pursue various internship opportunities with churches and parachurches locally, nationally, and globally through Liberty's extensive professional network.
Our 17-story Freedom Tower contains a 7-projector immersive classroom, an interactive classroom that utilizes teleconferencing capabilities, and state-of-the-art homiletics teaching lab.
Local church ministry training is embedded within our programs.
Experiential learning opportunities through church and parachurch ministries.
Our Freedom Tower's Scriptorium houses a $1 million collection of rare books and Bibles donated by the Rawlings family.
Optional Monday-only courses are available for students juggling work, family, and church commitments.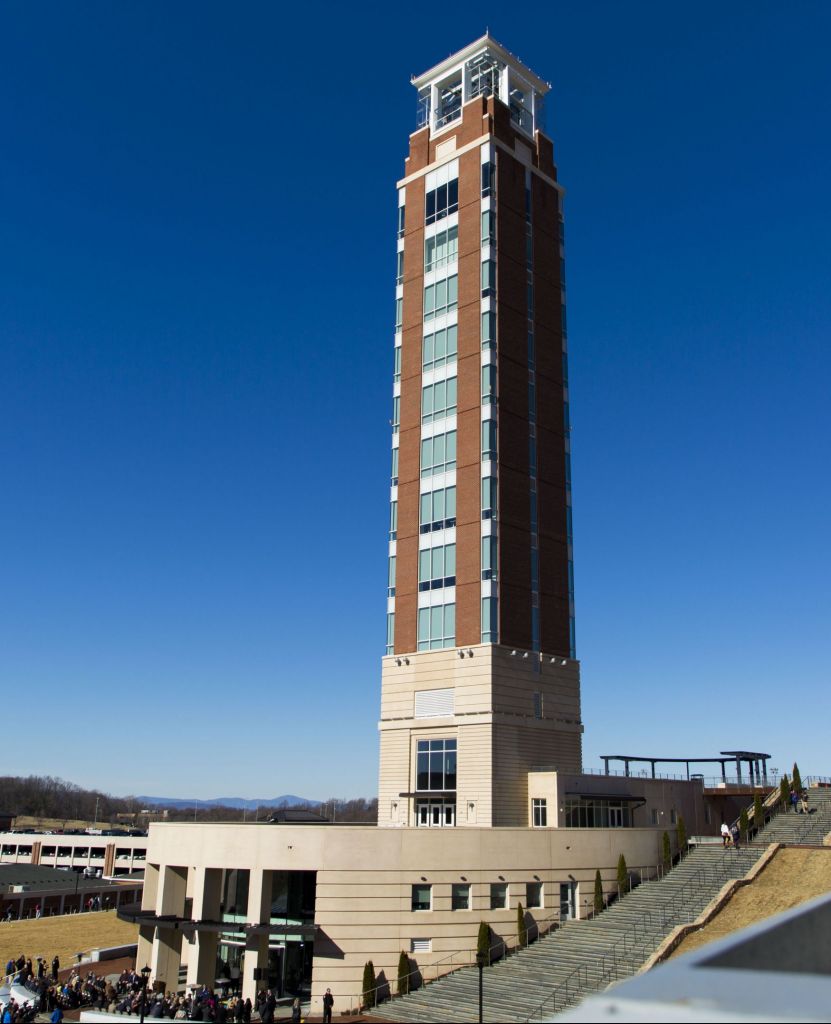 Master of Theology (Th.M.) – Christian Apologetics (Non-Thesis) Degree Information
Career Opportunities for Master of Theology (Th.M.) – Christian Apologetics (Non-Thesis) Graduates
Author
Christian apologist
Church staff
College professor
Senior pastor
Admission Requirements for Postgraduate Degrees
Every application is reviewed on a case-by-case basis, and all applicants must submit the following documents and meet the minimum requirements for admission:
Admission application
Official Master of Divinity transcripts with a 3.0 GPA or higher
Self-certification form (for students who are in the final term of their Master of Divinity degree)
Current Liberty undergraduate students seeking preliminary acceptance into a postgraduate program must complete a degree completion application through their ASIST account