Liberty's residential Master of Theology program will only be available through the Summer 2023 semester. If you are interested in this program for Fall 2023 or later, please see our online Master of Theology.
Earn a Postgraduate Degree in Theology that Puts You in Charge of Your Education
Build on the advanced theological foundation you received from your Master of Divinity. If you are unsure about pursuing your doctorate degree right away, there is another option to gain an advanced degree in theology. Take the next step in your ministry or academic career with a degree crafted to meet you where you are. Liberty's Master of Theology (Th.M.) is a postgraduate degree designed to provide additional training for full-time Christian workers.  
At Liberty, our postgraduate coursework focuses on scholarly research, logical and critical writing, and complex principles most Christians have never considered in their personal walks. This degree will sharpen your faith, theology, and ministerial ability like never before. Get excited to pursue your life's calling with a school on mission to help you succeed!
Whether you are called to serve as a theologian, professor, or doctoral student, we can equip you to achieve more. Training Champions for Christ has been our vision from the very beginning. It's time to partner your ministry passions with our longstanding mission so we can bring the Gospel to people worldwide.
Accreditation
Your divinity degree is approved by the Commission on Accrediting of the Association of Theological Schools (ATS) and has met rigorous accreditation standards. You can feel confident that your degree is both academically excellent and well-respected among churches, ministries, and nonprofit organizations.


Award-Winning Campus
At Liberty, you'll find an affordable, high-quality education that equips students like you for the real world. Our commitment to excellence helped us rank among Niche.com's Top 5 college campuses in America. Earning your degree from a nonprofit university with state-of-the-art resources like ours can help set you apart from your peers.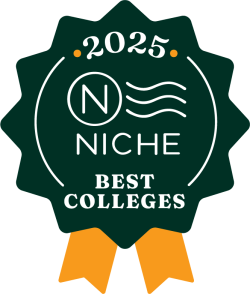 ---
Why Choose Liberty's Master of Theology Degree?
Pursue your postgraduate degree in theology with a university that makes your success its main priority. At Liberty, our goal is to provide the best resources, facilities, and staff to equip you to be your best in ministry. Whether you are looking to launch your collegiate teaching career, prepare for doctoral studies, or advance in your current ministry role, we want to help you achieve more.
More Resources
Our postgraduate theology students have access to state-of-the-art facilities. Check out our 17-story Freedom Tower, designed specifically for our divinity students and professors. The tower contains various classrooms, including a 7-projector immersive classroom and a revolutionary homiletics teaching lab. On the first floor, you will find our Scriptorium, which holds over $1 million in rare books and Bibles. All of this will be available to you right on-campus!
More Opportunities
Partner with our School of Divinity to gain all the benefits of studying at the world's largest accredited school for religious studies and ministerial training. Your degree will mean more to future employers and universities alike. Additionally, we provide a host of internship opportunities with churches and parachurches locally, nationally, and even internationally. Let us help you take your studies into the professional world.
---
What Will You Learn in Our Th.M. Degree Program?
Our Master of Theology degrees provide advanced studies of scripture and theology. Take courses that help you synthesize a personal and biblical systematic theology as you learn how to effectively defend the Christian faith. Aside from courses in biblical theology and contemporary Christian thought, each of our theology specializations offers unique classes for you to choose from.
Choose the specialization that best fits your ministry goals! We offer concentrations in biblical studies, Christian apologetics, church history, global studies, homiletics, and theology. Each specialization provides around 15 credit hours of courses specific to that subject. Furthermore, you can decide if you want to pursue a thesis track or a non-thesis track. For students that wish to pursue a doctorate degree or a career in collegiate teaching, a thesis track is recommended.
Overall, our courses provide an intensive study of theology and apologetics. By developing an awareness of the historical and current trends in Christianity, you will be able to better defend and examine the Scriptures. Check out our featured courses below for more information!
Featured Courses
THEO 603 – Modern and Contemporary Christian Thought
Here's what you'll learn:
A study of thought from Enlightenment trends to contemporary theological and philosophical developments.
The latter subject includes Nineteenth Century liberalism, Twentieth Century new-orthodoxy, existentialism, and post-existential trends such as secular, liberation, and hope theologies.
Attention is also given to recent philosophical movements such as logical positivism, linguistic analysis, and process thought.
The course stresses the history of major ideas, the system of formative scholars, and the conservative alternative.
THEO 610 – Biblical Theology
RTCH 680 – Research Methods
Here's what you'll learn:
Bibliography and thesis research.
Emphasis will be given to the formulation of the topic and thesis proposal.
Biblical Studies (Non-Thesis)
Christian Apologetics (Non-Thesis)
Church History (Non-Thesis)
Global Studies (Non-Thesis)
Highlights of Our Th.M. Degree
Our John W. Rawlings School of Divinity is the world's largest accredited school for religious studies and ministerial training.
Pursue various internship opportunities with churches and parachurches locally, nationally, and globally through Liberty's extensive professional network.
Our 17-story School of Divinity Freedom Tower contains various classrooms, including a 7-projector immersive classroom, an interactive classroom that utilizes teleconferencing capabilities, and state-of-the-art homiletics teaching lab.
Our Freedom Tower's Scriptorium houses a $1 million collection of rare books and Bibles donated by the Rawlings family.
Optional Monday-only courses are available for students juggling work, family, studies, and church commitments.
Master of Theology Degree Information
Career Opportunities for Th.M. Graduates
Apologetics professor
Associate pastor
Author
Chaplain
Christian apologist
College instructor
Local/international missionary
Minister
Ministry leader
Private school teacher
Researcher
Seminary professor
Senior pastor
Admission Requirements for Postgraduate Degrees
Every application is reviewed on a case-by-case basis, and all applicants must submit the following documents and meet the minimum requirements for admission:
Admission application
Transcripts showing a completed Master of Divinity degree with a 3.0 GPA or higher
Self-certification form for students in the final term of their Master of Divinity degree
Current Liberty graduate students seeking preliminary acceptance into a postgraduate program must complete a degree completion application through their ASIST account