Professional Advising

Get the Advising Help You Need
Our Professional Advisors are here to help you plan your education and career! In 2020, Student Advocates became Professional Advisors.
We'll guide you in achieving your objectives like choosing or changing majors, setting goals, determining priorities, improving relationships, and even self-care. You'll also learn how to access the large variety of Liberty's resources and services.
COVID-19 Adjustments
Professional advisors are now available to meet with you virtually. Schedule an appointment through Compass as usual. Your advisor will send you an appointment request to your Liberty email address, containing a link to a Microsoft Teams meeting. At your scheduled appointment time, simply click on the link and select, "Join."
Official Written Complaint
---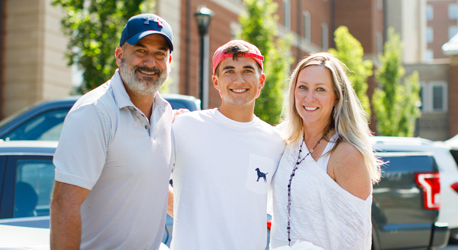 Incoming Students
Welcome to Liberty University! Please view the various links below to help assist with your academic transition.
Scholarships
---
Undergraduate Students
Please view the links below to help with any academic support and service questions you may have.
Do you need to withdraw from a course or from Liberty? Schedule an appointment with your advisor.