Testing Services
Quality Testing
Testing Services provides a high-quality testing environment to students, faculty, staff, and community members. The center follows the guidelines set by National College Testing Association.
What We Do
Offer computer-based and paper and pencil testing services
Collaborate with faculty and administrators, other colleges and universities, testing companies, and national organizations to keep our services current
Offer a quality testing environment that is clean, comfortable, quiet, and user-friendly
Note:  Test-takers must adhere to Testing Services Policies & Procedures.
Announcements:

Update!  Students are no longer required to schedule an appointment to make up an exam.

Please check with your professor to make sure your test is available for you to take in Testing Services. If your ODAS accommodations require you to have a private room, reader, or scribe, please contact us at testingservices@liberty.edu.
---
Testing Information for Faculty
Exams from Other Institutions
---
Staff
Contact Testing Center staff by emailing testingservices@liberty.edu or calling (434) 582-2408

Michell Brandon
Supervisor,
Testing Services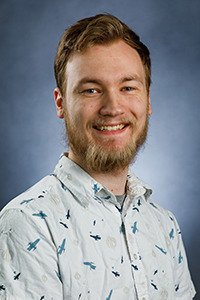 Justin Bonheim
Assistant Supervisor,
Testing Services
Emily Yates
Assistant Supervisor,
Testing Services