Technical Studies Program
Formal Training at a Christian University
Get formal training approved by the National Center for Construction Education and Research (NCCER). Here, you'll be equipped to pursue an apprenticeship toward journeyman and state certification.
To meet your needs, Liberty is offering four exciting options to pursue trade courses that meet current demands in the job market:
More than one trade can be pursued as long as courses are taken in sequential order.
Prerequisite Course (CRFT 101):
This course serves as the orientation and foundation for each technical studies specialization. As part of this course, students will earn an OSHA certification.
As a part of this program, transportation will be provided to Virginia Technical Institute's (VTI) state-of-the-art training facilities for your trade courses and complete all general education requirements on Liberty's campus.
Admission Requirements
View Liberty's undergraduate admissions requirements
Our trade programs will further Liberty's mission to develop "Christ-centered men and women with the values, knowledge, and skills essential to impact the world" as we believe the related skills are critical to a functioning infrastructure and society. Whether you are considering a career abroad or simply want to expand your opportunities for employment and Christian service upon graduation, adding trade training to your degree will positively affect your professional future.
As a student on Liberty's campus, you will be engaged in our dynamic faith-based Christian environment filled with opportunities to grow spiritually, excel academically, and achieve your maximum potential.
---
Start Your Career in Technical Studies
---
---
Staff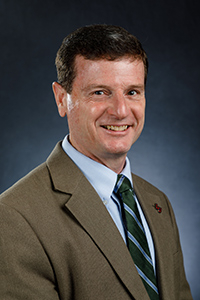 Dr. George Sherman
Associate Professor, Technical Studies Chair

---