Liberty's residential Master of Theology program will only be available through the Summer 2023 semester. If you are interested in this program for Fall 2023 or later, please see our online Master of Theology.
The Past Holds the Key to Success of the Church
Are you wondering what options you have to continue your education after earning your Master of Divinity? Liberty University's Master of Theology is a postgraduate program designed for students who have previously completed a Master of Divinity or equivalent degree. This degree will advance your knowledge of early church leaders, events, and movements in Christian church history. If you are not planning to pursue your doctorate but want to acquire more training, our postgraduate degree will help you lead your ministry into the future!
Our Master of Theology (Th.M.) in Church History (Non-Thesis) will prepare you for careers in church and parachurch ministries by building on your foundational knowledge in the historical development of Christian theology, classical reformation, and global and American Christianity. You will also explore the development of the modern church and implement the lessons you learn into your own church ministry.

Accreditation
Your divinity degree is approved by the Commission on Accrediting of the Association of Theological Schools (ATS) and has met rigorous accreditation standards. You can feel confident that your degree is both academically excellent and well-respected among churches, ministries, and nonprofit organizations.


Award-Winning Campus
At Liberty, you'll find an affordable, high-quality education that equips students like you for the real world. Our commitment to excellence helped us rank among Niche.com's Top 5 college campuses in America. Earning your degree from a nonprofit university with state-of-the-art resources like ours can help set you apart from your peers.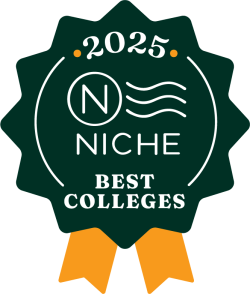 ---
Why Choose Liberty's Master of Theology (Th.M.) in Church History (Non-Thesis) Degree?
Furthering your education at Liberty University gives you access to our vast on-campus resources and state-of-the-art facilities. In addition to our Jerry Falwell Library and Freedom Tower, you will have access to our Scriptorium, which houses a rare collection of religious texts donated to Liberty. Between your professors and peers, you will cultivate a strong community of like-minded individuals who have similar callings and goals, providing you with networking opportunities and life-long friendships.
If you are not planning to pursue a doctorate degree, then our Th.M. in church history non-thesis track is an excellent degree option. It is specifically designed for students like you who desire more training and information in a specialized area. You can easily transition from your earlier M.Div. studies into postgraduate studies to prepare for the challenge of church leadership. Plus, our non-thesis track gives you the opportunity to work with our degreed faculty while you complete the capstone course requirement.
---
What Will You Learn in Our Master of Theology (Th.M.) – Church History (Non-Thesis)
Learning about key church figures, events, and movements that contributed to the spread of Christianity will be an integral part of your studies. Throughout this Master of Theology degree, you'll explore the history, major personalities, background, and beliefs of Christianity, and its rise in America from the 20th century through current day. Studying Christianity from its beginnings to modern day gives you a better understanding of your faith and the history of the church, as we know it. Since this is a non-thesis track, you will complete a capstone course related to church history.
Additionally, through your theological studies, you will learn about contemporary and modern Christian thought through the lens of church history. You will explore the lives of early church fathers and Greek apologists, and you will study the divisions in the church and doctrinal construction through the Middle Ages, the Reformation Period, and the Modern Era. With this training, you can lead your church in strategic and productive ways.
View the Degree Completion Plan, and check out our featured courses below for more information!
Featured Courses
CHHI 610 – Historical Development of Christian Theology
The doctrinal development of the early church fathers and the Greek apologists
The doctrinal construction in the Nicene and post-Nicene period
The further development and divisions in the Middle Ages, the Reformation Period, and the Modern Era
CHHI 620 – History of Global Christianity
The historic expansion of global Christianity from the first century to the present day
Cultural contexts, key personalities, and movements that contributed to the spread and identity of global Christianity
CHHI 660 – American Christianity
A study of the beginnings of Christianity in America to the present
The European background, colonial Christianity, the first Great Awakening, the rise of the United States, the separation of church and state, the second Great Awakening, the development of religious diversity, the impact of the Civil War on religion, denominational development, the impact of immigration and industrialization, and the modern period
THEO 679 – Theology Capstone
Highlights of Our Master of Theology – Church History (Non-Thesis) Degree
Our John W. Rawlings School of Divinity is the world's largest accredited school for religious studies and ministerial training.
Pursue various internship opportunities with churches and parachurches locally, nationally, and globally through Liberty's extensive professional network.
Our 17-story Freedom Tower contains a 7-projector immersive classroom, an interactive classroom that utilizes teleconferencing capabilities, and a state-of-the-art homiletics teaching lab.
Local church ministry training is embedded within our programs.
Experiential learning opportunities through church and para-church ministries.
Our Freedom Tower's Scriptorium houses a $1 million collection of rare books and Bibles donated by the Rawlings family.
Optional Monday-only courses are available for students juggling work, family, and church commitments.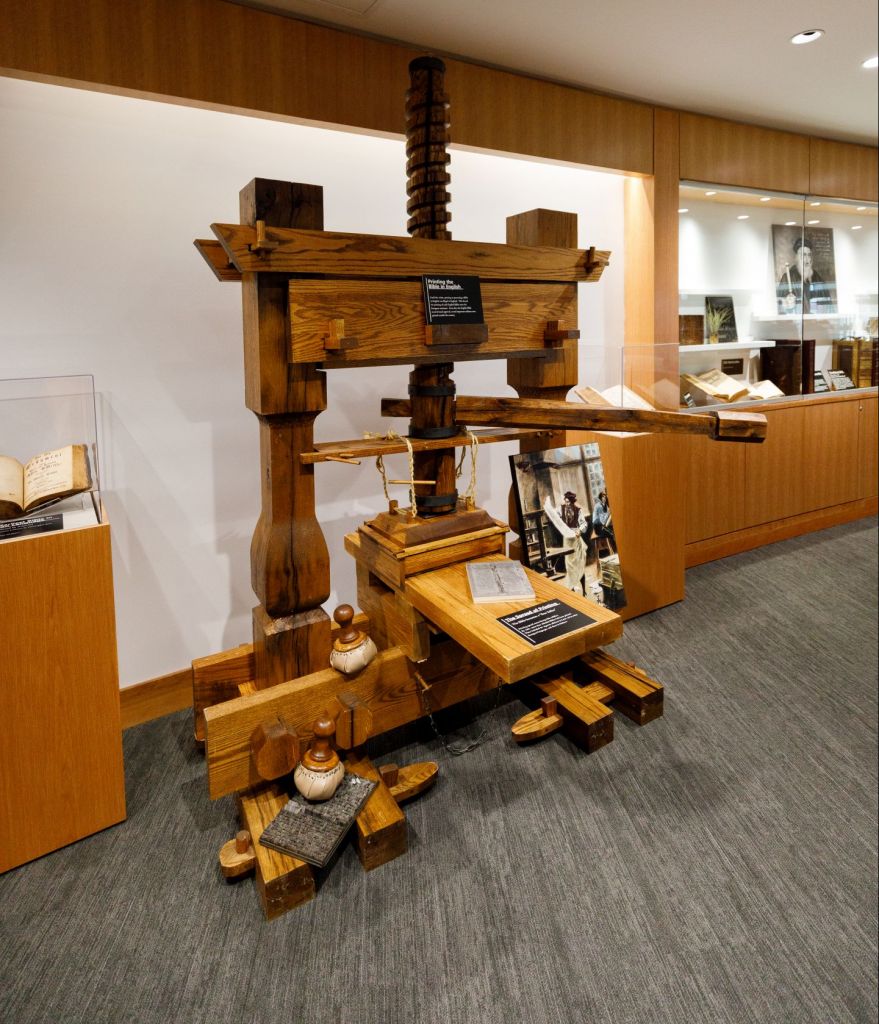 Master of Theology (Th.M.) – Church History (Non-Thesis) Degree Information
Career Opportunities for Master of Theology (Th.M.) – Church History (Non-Thesis) Graduates
Bible instructor
Church administrator
Missionary
Professor
Teaching pastor
Admission Requirements for Postgraduate Degrees
Every application is reviewed on a case-by-case basis, and all applicants must submit the following documents and meet the minimum requirements for admission:
Admission application
Official Master of Divinity transcripts with a 3.0 GPA or higher
Self-certification form for students in the final term of their Master of Divinity degree
Current Liberty undergraduate students seeking preliminary acceptance into a postgraduate program must complete a degree completion application through their ASIST account