Impact the Next Generation with Liberty's Online Early Childhood Education Degree 
Liberty University's 100% online B.S. in Early Childhood Education Interdisciplinary Studies degree will equip you with the educational theory and leadership skills you need to successfully engage your students. Through our online early childhood education classes, you will establish a firm understanding of early childhood educational development and behavior along with associated methods of instruction — such as differentiated learning. Our bachelor's degree in early childhood education complements our master's degree in teaching, which would be the degree path needed to obtain your teaching licensure.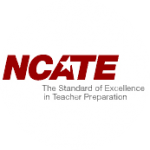 Liberty University's School of Education is accredited by the National Council for Accreditation of Teacher Education (NCATE) through the Council for the Accreditation of Educator Preparation (CAEP) as an educator preparation provider.
Students who complete their bachelor's degree can move into one of our many NCATE approved licensure-track graduate education programs.
---
Why Choose Liberty's Bachelor's in Early Childhood Education Degree Online?
Excellent early childhood education is crucial to a child's development, and Liberty's online early childhood education program is dedicated to helping you pursue teaching excellence. We know that you are committed to educating yourself so that you can better educate your students, and we strive to provide you with the best education degree program possible — right where you are.
Our 100% online program delivery format brings quality academics to you so that you can earn your B.S. in Early Childhood Education without disrupting your lifestyle. 

---
What Will You Learn in Our Early Childhood Education Degree Online?
In our bachelor's degree in early childhood education, you will learn the fundamentals of instruction along with important psychological milestones of early childhood development. We know that you are passionate about teaching children, and we will help you discover the best instructional strategies for both you and your students.
Hands-on experience is important, and our online bachelor's in early childhood education degree provides you with an optional field experience capstone course that allows you to apply your studies to a real classroom with the encouragement and support of an experienced early childhood educator. This field experience capstone also offers you the opportunity to pursue certification through the Association of Christian Schools International (ACSI). 
Featured Courses