Transfer to Liberty University!
Liberty University's online Transfer Evaluation Team helps you seamlessly transition from your previous accredited college coursework to Liberty University with as much eligible credit as possible.
Part of being an online Christian college is that we want to be good stewards of your time and money. We understand that you have worked hard for your college credit and that you want to use as many transfer credits as possible toward your online degree. We work hard to ensure that you do not have to repeat an equivalent course that you have previously taken through a regionally or nationally accredited college or university.
Liberty is also very military friendly and can review work-related credit based on your military or career experience. 
Military Experience Credit
Professional Experience Credit
Unofficial Transfer Consultation
Military Experience Credit
As an online Christian university, we are thankful for the military service members who defend our country. We pride ourselves as a military-friendly school and want to ensure that if you have a service background, you receive credit for your experience. Students who have served in the military have training and expertise that may qualify them for college credit.
Some of this credit may show on a Joint Services Transcript (JST), or on college transcripts. For steps to retrieve your transcripts for military credit review, please review the military transfer credits page.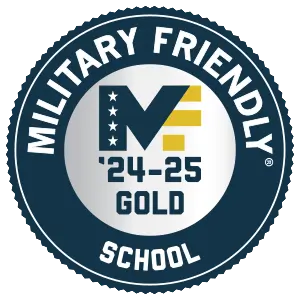 Professional Experience Credit
Many students have worked in their field of expertise for long enough that they have accumulated work-related and on-the-job training, or have completed nationally-recognized professional credentials. Liberty University's online programs can award credit from these kinds of professional experience sources through a review process called Experience Plus.
Liberty will allow up to 30 hours of Experience Plus credit that will be awarded in the form of transfer credit. Liberty allows a maximum of 90 hours of transfer credit for a bachelor's degree.
If you have any questions or concerns during the transfer process, see the transfer credits FAQs or email us at luotransfer@liberty.edu and one of our experienced evaluators will answer your questions as soon as possible. 
Do You Have Prior Residential or Online College Courses for Transfer Credit?
Liberty University allows residential or online courses for transfer credits for our online undergraduate degrees, online master's degrees, and online doctoral degrees. The exact number of transferable credits depends on degree length, graduation requirements, individual degree plan arrangement, and other academic policies. Learn more about the specific transfer credits policies for your degree program.
Can You Transfer Online College Courses from Liberty University to Other Schools?
Some students are concerned that taking courses online will diminish their value to other schools. Liberty University is accredited by the Southern Association of Colleges and Schools Commission on Colleges (SACSCOC) to award associate, bachelor's, master's, and doctoral degrees. With regional accreditation through SACSCOC, Liberty's online courses are highly transferrable.
Can I See How My Prior On Campus or Online College Courses May Transfer to Liberty University?
Our Transferable Credit Hour Calculator will allow you to find courses offered at other schools that are preapproved to transfer as Liberty University courses. Simply fill in the school information, along with the year and semester you took the course(s) below. The results will populate directly on the right side of the page. If the result displays a course containing "xx," this means the class could fulfill an elective course at Liberty. These simple steps will give you a general idea of how your transfer credits will apply to Liberty's online college degree programs.  
Unofficial Transfer Consultation
Can't find your previous courses in our guide? Let us do a free transfer consultation using your unofficial transcripts!
If you have already submitted an application, just send us your transcripts, and we will provide you with an unofficial evaluation of your residential or online courses for transfer credits!
If you haven't applied yet, take advantage of our free unofficial transfer consultation. 
Note: This is an unofficial calculation. Results are contingent upon grades received.
Transferrable Credit Hours Calculator
Find courses offered at other schools that are preapproved to transfer as Liberty University courses. If you want pre-approval for a course not present in a transfer guide, Submit a Future Course Request.
Liberty operates on the semester system. Results may vary if quarter-hour credits are earned and the conversion to semester hours may impact how courses can be transferred.
Disclaimer: These results are provided only as a guide and may be subject to change if you apply to Liberty University and your official transcripts are evaluated.
---
Other Transfer Credit Opportunities
Willmington School of the Bible (WSB)
Virginia Community College System
Willmington School of the Bible (WSB)
The Willmington School of the Bible (formerly Liberty Bible Institute) students may transfer credits to Liberty University's John W. Rawlings School of Divinity for the online bachelor's in religion. Visit our WSB page to learn more about transferring to the online bachelor's degree.
Virginia Community College System
Liberty has a system-wide agreement with the Virginia Community Colleges called the "Guaranteed Admissions Agreement" (GAA). This agreement is meant to ease the transfer process into a bachelor's degree program and create a smooth transition to Liberty.
Graduates of Virginia's 23 community colleges, with a transfer-oriented associate's degree and a minimum grade point average of 2.0 or higher, can participate in the GAA policy at Liberty University. GAA students will follow all Liberty application processes and all special departmental/program application procedures, deadlines, and grade point average requirements.
Liberty University waives the application fee for those candidates who are graduates of an Associate of Arts, Associate of Science, or Associate of Arts and Sciences.
The equivalency guide lists courses offered by the Virginia Community College System (VCCS) and the equivalent courses offered at Liberty University.
Visit our Guaranteed Admissions Agreement page for more information.
Current Students Seeking Transfer Credit for Online Courses
Once you have applied to and are accepted into one of Liberty University's online degree programs, you will have several tools and benefits that will assist you in the transfer credits review process. 80% of students studying online at Liberty University are transfer students.
How do my transfer credits apply to my Degree Completion Plan?
Browse through our tutorial on the Degree Completion Plan Audit to find out how your transfer credits apply to your Degree Completion Plan. Your DCPA can be found in the Course Registration Tool.
If you are pursuing a B.S. in Interdisciplinary Studies (INDS), please email us at indsareas@liberty.edu to request your degree plan.
What is Tau Sigma National Honor Society?
Tau Sigma is an academic honor society designed specifically to "recognize and promote the academic excellence and involvement of transfer students." For more information, you can email tausigma@liberty.edu.
---
Student Testimonial
After substitute teaching for three years in the school our children attended, I was offered a full-time teaching position that required me to earn a degree over a three-year period. I was starting out with only six college credits, but with a wealth of knowledge in both education and business that I thought could translate into university credits. After extensively researching online schools all over North America, I found Liberty University to be the one that would best allow me to turn my experience into college credits.
It has been a real stretch to teach full time, operate my own part-time tax business and pursue my degree all at the same time… but I have had the unconditional support of my husband and family, and Liberty University employees were a great help throughout this time as well. Thank you, Liberty, for helping me turn my experience into credit, secure my career and realize a dream.
– Renda Elmore, B.S. in Education
---