Students Seeking a Minor in Military History can Focus on a Broader Degree While Still Enjoying Rich Military History Curriculum
Liberty University's Minor in Military History is a great alternative for students who want to focus on a broader major like business or criminal justice but still want to complete enriching courses in military history. This minor will provide you with a better understanding of American, European, and world military history.
The Minor in Military History is an excellent addition to any degree for military service members, veterans, and civilians alike seeking to further their knowledge of military history. Our courses will take you on an exciting exploration of the world as you learn about various revolutions, including the American Revolution, and learn from experienced professors who share your same passion for learning.
---
Why Choose Military History?
Why Choose a Minor in Military History Online?
At Liberty, we pride ourselves on being a military-friendly college. Liberty University is designated as a Purple Heart University, making it the first college or university in Virginia to receive the honor from the Military Order of the Purple Heart (MOPH). We were recognized for our support of military members, including veterans and their families.
Our Minor in Military History is offered completely online, giving the flexibility you need to remain active in your job, with your family, and in your community without the worry of having to take courses on campus. We are proud to assist you in your pursuit of online education through your choice of a bachelor's degree major and a Minor in Military History online.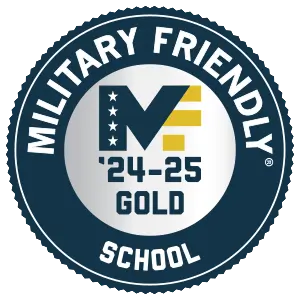 What Will You Learn in Our Minor in Military History?
The courses in our Minor in Military History will take you on a fascinating journey through America and various cultures around the world. These courses are similar to what you might expect from a military history degree. You will study factors that contributed to the rise of American military power along with tactics and strategies that can be traced to the current War on Terror.
Through the Minor in Military History online, you will have the opportunity to choose three courses in addition to the required courses that make your degree specific to you.
Course Requirements (18 hours)
HIUS 221 – Survey of American History I
HIUS 222 – Survey of American History II
HIUS 380 – Modern American Military History 
Choose three courses from:
GEOG 380 – Modern Military 
HIEU 425 – French Revolution and Napoleonic Era
HIEU 455 – World War II
HIUS 312 – Era of the American Revolution
HIUS 420 – Civil War and Reconstruction
HIWD 375 – Korean and Vietnam Wars
HIWD 376 – Middle Eastern Warfare
MISC 350 – Military Leaders and Leadership