Design Your Own College Program with an Online Bachelor's in Interdisciplinary Studies Degree
You want to pursue a degree that you are passionate about, but with your background and career goals, a traditional degree might not meet your needs. At Liberty, we understand. That's why our Bachelor of Science in Interdisciplinary Studies is customizable, allowing you to tailor your degree around several areas of study instead of just one. After graduating with a bachelor's degree in interdisciplinary studies, you can be prepared to pursue a wide variety of careers that are unique to you and your calling.
Liberty's Definition of Interdisciplinary Studies
You may be wondering, "What is interdisciplinary studies for, and why should I get a degree in it?" Most jobs require a specific selection of education, training, and experience. Many general studies and multidisciplinary studies programs attempt to meet this need by stitching together several traditional degrees into one if an existing degree doesn't fit.
A bachelor's in general studies traditionally offers the most flexibility in how you pursue your topics of interest. We define interdisciplinary studies differently, focusing on fusing these disciplines into one unified idea. Instead of trying to adapt a collection of several separate studies to meet your needs, Liberty can help you custom-fit your education to your passion.
What are your career goals? Many unique and cutting-edge fields require skills and knowledge that don't fit into a traditional bachelor's degree. That's why Liberty's program integrates the specific areas of study you need into a flexible program that can help you maximize your opportunities. Liberty can help you think backward from your career goals to figure out what pieces need to be in place for you to get the training you need. With our 100% online interdisciplinary studies program, you can build toward your future with an outside-the-box degree plan.
We are recognized by multiple institutions for our academic quality, affordability, and accessibility. Our commitment to excellence also helped us rank in the top 10% of Niche.com's best online schools in America.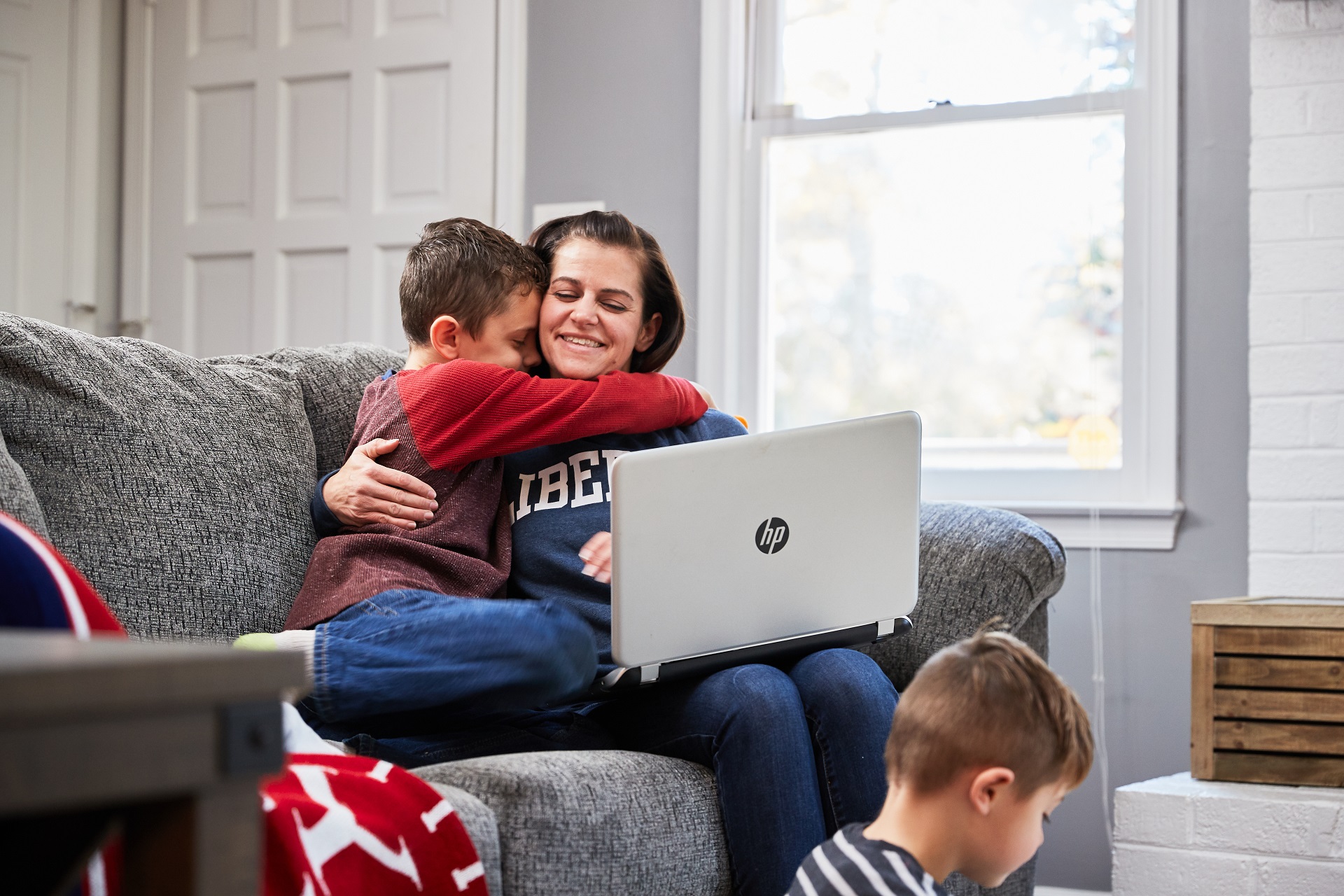 We've frozen tuition rates for our undergraduate, graduate, and doctoral programs for the past 9 years

 

–

 

and counting.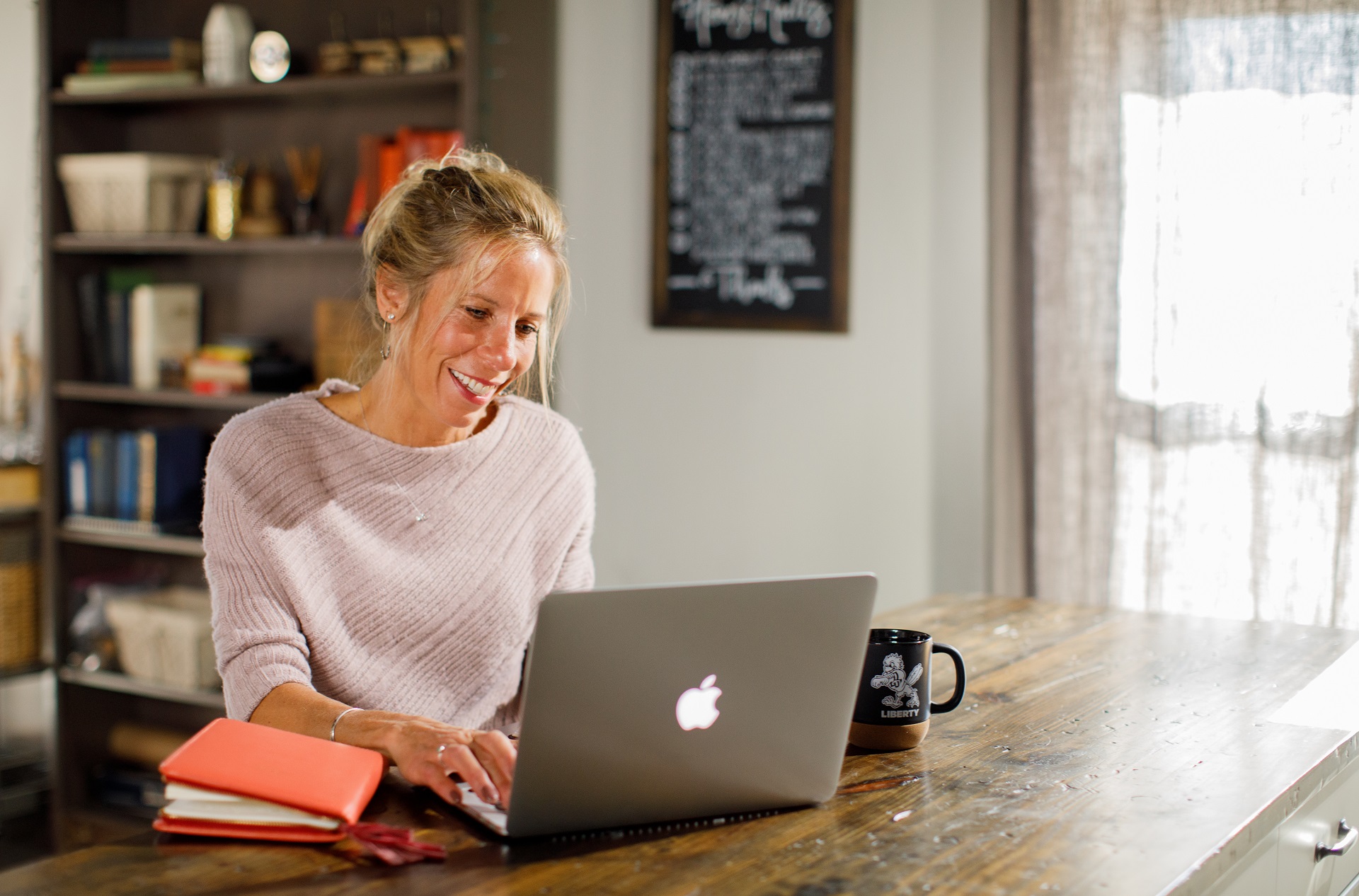 ---
Why Choose Liberty's Online Interdisciplinary Studies Degree?
Liberty University is accredited by the Southern Association of Colleges and Schools Commission on Colleges (SACSCOC). A quality degree program from an accredited institution means you can be confident that the training and education we provide meet the highest level of academic standards. We are proud to help you pursue your passion by offering an interdisciplinary studies degree that is available 100% online. With this flexibility and freedom, you can maintain your current schedule while working toward a better future.
Benefits of Pursuing an Online Interdisciplinary Studies Degree at Liberty University
Utilize up to 90 hours of transfer credit from previous college courses, work training, and life experience. With the ability to use general studies in your mix of specializations, this program offers the best flexibility for the most possible transfer credit!

Meet specialized needs in innovative fields that don't normally fit a traditional bachelor's degree. Liberty can help you integrate different skills and prepare for a multidisciplinary role.

Not quite sure where to go with your current credit and background? Liberty's online interdisciplinary degree will let you keep the door open to many fields while earning your bachelor's degree.
What can you do with a bachelor's degree in interdisciplinary studies?
The opportunities are practically endless. Your degree can be custom-built to help you complete your studies faster, fit into new roles easier, and invent a path forward in new industries. With Liberty's accreditation through the Southern Association of Colleges and Schools Commission on Colleges (SACSCOC), your academic credentials can help meet important education requirements for employment.
You may also have the opportunity to pursue roles in higher education with a graduate degree and may even better fit the requirements for that degree than if you had graduated with a standard bachelor's. Working with Liberty's academic advisors, you can build a plan that can help you reach your goals.
Job Outlook for Interdisciplinary Students
Liberty's online Bachelor of Science in Interdisciplinary Studies program can fit any industry with the right areas of study. With a customizable bachelor's degree, you can take advantage of new industries and specialized market niches. But is a bachelor's degree worth it?
According to reporting by the Bureau of Labor Statistics (BLS), median weekly earnings in 2021 for workers with bachelor's degrees were almost 65% higher than for workers with only a high school diploma.* A general studies degree can fill many roles, but Liberty's flexible interdisciplinary studies program can be the best way to do so without limiting your options. Our interdisciplinary studies degree can help you take advantage of new opportunities, adapt to changes in the job market, and even build your own business based on your unique background.
*Bureau of Labor Statistics, U.S. Department of Labor, at Unemployment rates and earnings by educational attainment (viewed online December 2, 2022). Cited projections may not reflect local and/or short-term economic or job conditions and do not guarantee actual job growth.
---
What Will You Learn in Liberty's Online Interdisciplinary Studies Degree?
When you begin our online interdisciplinary studies degree, you can choose 2 areas of study that total 45 credits, or you can select 3 areas of study that are 15 credits each to customize your degree. This can be done solely through Liberty or by utilizing transfer credit from outside colleges, military training, work experience, or on-the-job training. You can choose from areas of study such as business, government, religion, technical studies, and language studies.
Visit our Areas of Study page to see a full list of all areas of study that are available.
What skills can I learn in interdisciplinary studies?
No matter which areas of study you choose, Liberty can help you prepare for your next career move with practical professional skills, such as:
Career track preparation to help you demonstrate how your special mix of studies prepares you best for your field

Fine arts skills in writing, communication, and more

Liberal arts studies through Liberty's College of Arts and Sciences that apply to many forms of business and culture

Problem-solving and critical thinking

Technical skills for many industries
Our goal is to help you apply your unique background and education to pursue your passions. At Liberty, we strive to Train Champions for Christ, and we fulfill this mission by helping professionals like you make a positive impact on the world in ways only you can.
---