Design Your Own Research-Focused Program with an Online Bachelor's in Interdisciplinary Research Degree
These days, many traditional disciplines that used to be confined to 1 area of study may need to be combined in order for you to be successful in various fields. There are greater demands for people who are interdisciplinary in their skill set. That's why Liberty's Bachelor of Science (B.S.) in Interdisciplinary Research is customizable, allowing you to tailor your degree around 2 areas of study instead of just 1. After graduating with a bachelor's degree in interdisciplinary research, you can be better prepared to pursue a wide variety of careers or continue on to graduate studies to further refine your skills.
What Is Interdisciplinary Research?
You may be wondering, "What is interdisciplinary research, how is it different from interdisciplinary studies, and why should I get a degree in it?" Most jobs require a specific selection of education, training, and experience. If an existing degree doesn't fit, multidisciplinary studies programs attempt to meet this need by stitching together several traditional degrees into one.
An interdisciplinary research degree is, as the name suggests, a more research-focused degree, while an interdisciplinary studies degree is more practitioner-focused. We have designed the interdisciplinary research degree to focus on 2 areas of study, and your program core will consist of 17 credit hours versus the 3 credit hours in the interdisciplinary studies degree. Additionally, your studies will end in a capstone project that allows you to synthesize the 2 areas of study you have chosen. You also can showcase your work in our Center for Research and Scholarship's Research Week. Furthermore, your interdisciplinary internship can give you a chance to turn the knowledge you have gained into wisdom, which can further solidify your mastery of the subjects studied. 
This research interdisciplinary degree can help prepare you for success by combining 2 areas that may require different sets of skills and knowledge. As you meld these areas of study together to create a unique skill set, you can set yourself apart from other candidates who have more traditional degrees.
Whatever your career goals, this degree can help give you the ability to apply new skills and knowledge to many unique and cutting-edge fields. Liberty's program integrates the specific areas of study you need into a flexible program that can help you maximize your opportunities. You can decide what your career goals are and then break down the individual areas of study you need to be successful in that field. With our interdisciplinary research degree, you can build toward your future with an outside-the-box degree plan.
We are

 

recognized by multiple institutions for our academic quality, affordability, and accessibility. Our commitment to excellence also helped us rank in the top 10% of Niche.com's best online schools in America.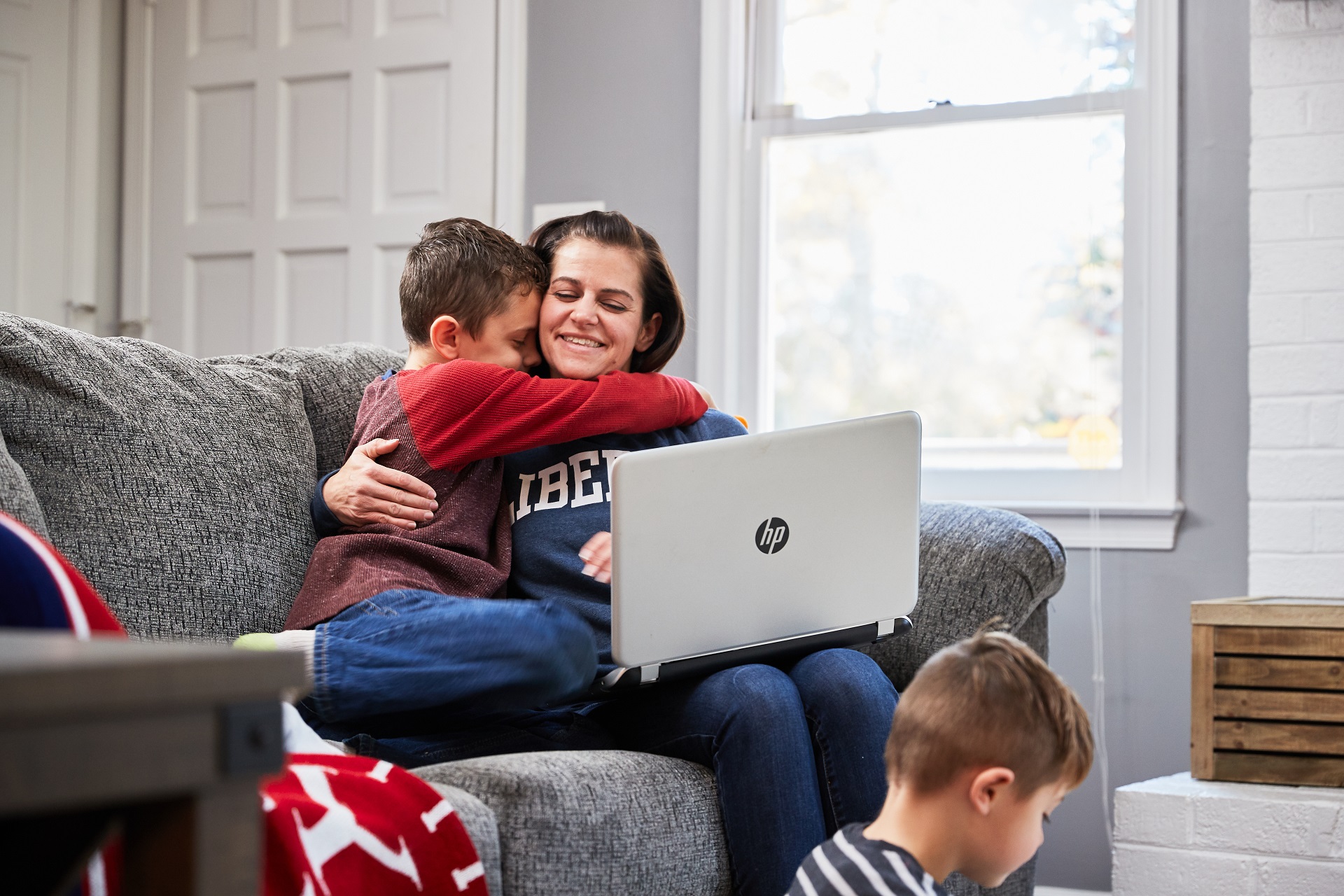 We've frozen tuition rates for our undergraduate, graduate, and doctoral programs for the past 9 years

 

–

 

and counting.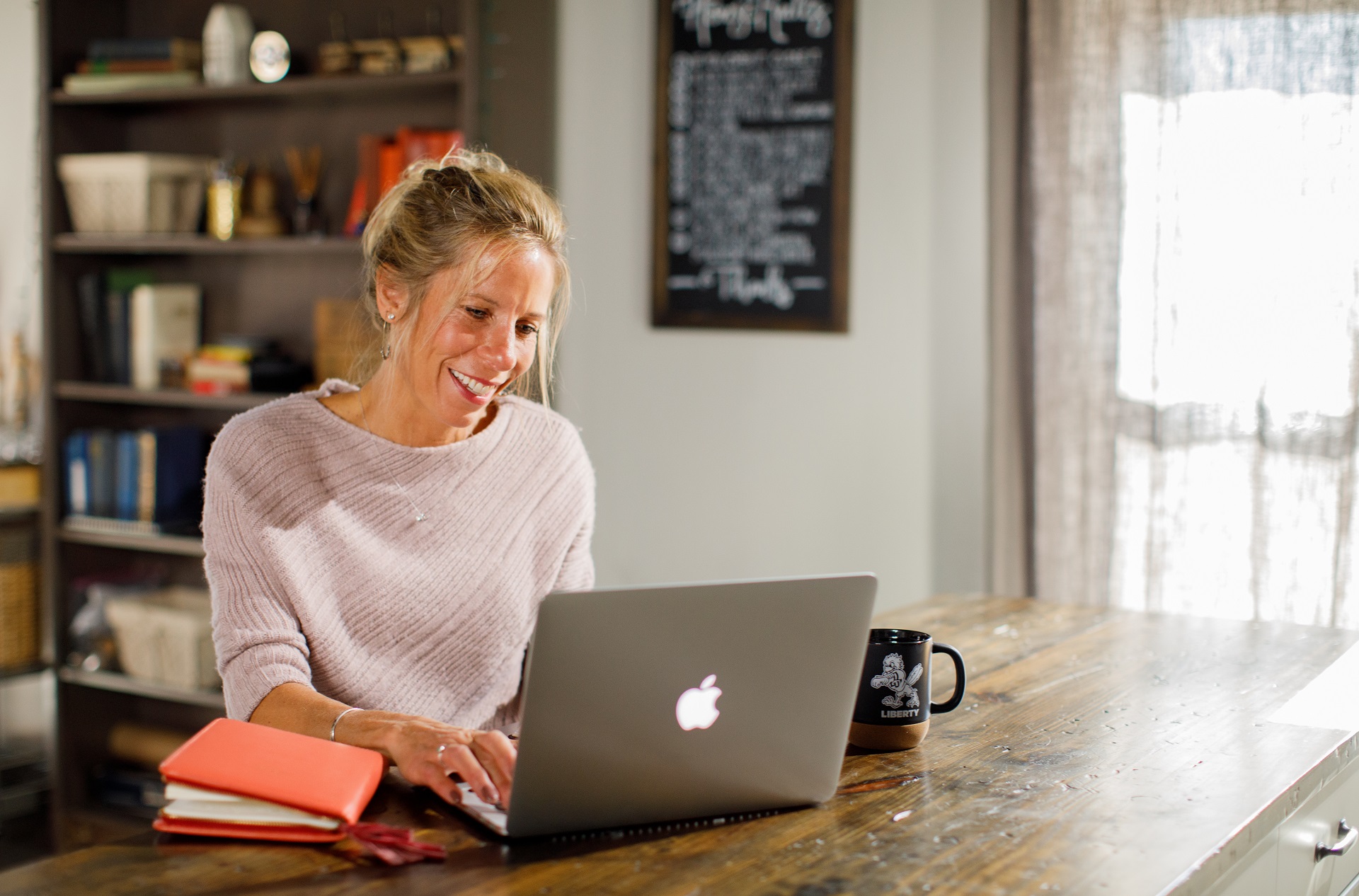 ---
Why Choose Liberty's Bachelor's in Interdisciplinary Research Online Degree?
Usually, a research-focused degree is something you find at the graduate level. Liberty University has created a program that allows you to gain research experience at the undergraduate level, challenge you to develop critical thinking skills, and equip you with the confidence needed to present your own unique findings. You can bring together 2 disciplines that may not always have been viewed as vocational partners, and in doing so, increase your marketability in the workforce.
Furthermore, Liberty is accredited by the Southern Association of Colleges and Schools Commission on Colleges (SACSCOC). This means you can be confident that the training and education we provide meet the highest level of academic standards. Whether you choose to enter the workforce right away or continue on to graduate studies, having an accredited degree can help you pursue your chosen path.
---
What Will You Learn in Our B.S. in Interdisciplinary Research Online Degree?
When you begin our online interdisciplinary research degree, you can choose 2 areas of study that include 15 credits each to customize your degree. This can be done solely through Liberty or by utilizing transfer credit from outside colleges, military training, work experience, or on-the-job training. You can choose from areas of study such as business, government, religion, communication, digital arts, and more.
Visit our Areas of Study page to see a full list of what is available.
What Skills Can I Learn in Interdisciplinary Research?
No matter which areas of study you choose, Liberty can help you prepare for your next career move with practical professional skills, such as:
Career track preparation to help you demonstrate how your special mix of studies prepares you best for your field
Either grant writing or technical writing skills
Fine arts skills in writing, communication, and more
Liberal arts studies through Liberty's College of Arts and Sciences that apply to many forms of business and culture
Problem-solving and critical thinking
Research methods
Technical skills for many industries
Our goal is to help you apply your unique background and education to the career path that suits you best. Your training can equip you to see the world as a set of questions and potential answers yet to be uncovered. Liberty's goal is to train the next generation of critical thinkers to explore the frontiers of knowledge. If you'd like to challenge yourself while developing answers to questions not yet asked, then Liberty can help.
Highlights of Our Interdisciplinary Research Bachelor's Degree
We are recognized by multiple institutions for our academic quality, affordability, and accessibility. Our commitment to excellence also helped us rank in the top 10% of Niche.com's best online schools in America. Earning your online interdisciplinary research degree from a nonprofit university with this kind of recognition can help set you apart from others in your field.
Your success is our success, which is why we're committed to providing quality academics at an affordable tuition rate. While other colleges are increasing their tuition, we've frozen tuition rates for our undergraduate, graduate, and doctoral programs for the past 9 years — and counting.
To continue our mission of providing affordable education, electronic textbooks are provided for all undergraduate courses at no cost to you. As a full-time student, this could save you an estimated $800-2,000 per year on textbooks!
You will have the ability to select 2 areas of study for a customized learning experience directly correlated with your research-focused career and academic goals.
B.S. in Interdisciplinary Research Online Degree Information
Online B.S. in Interdisciplinary Research Degree Military Benefits
Liberty University is dedicated to providing world-class educational experiences to military students across the globe. Whether you are a current service member, discharged or retired from service, or the spouse of a service member or veteran, we are here to support you every step of the journey.
As a thank-you for your dedication and service to our country, Liberty is honored to serve and support you in your pursuit of online education by offering the following benefits: 
Tuition discounts –

 

$250 per credit hour for undergraduate courses
Additional discount for veterans who serve in a civilian capacity as a First Responder (less than $565 per course)

8-week courses, 8 different start dates each year, and no set login times (may exclude certain courses such as practicums, internships, or field experiences)

Potential college credit for military training
Admission Requirements for Our B.S. in Interdisciplinary Studies Research Degree
Applicants must have a 2.0 or above cumulative GPA for admission in good standing. Please visit our admission requirements page for more detailed admissions-related information.
All applicants must submit the following:
Admission application
Application fee*
Official college transcripts
Unofficial college transcripts may be accepted with a completed official transcript request form**
High School Self-Certification form and official high school transcripts within first 12 credit hours
Proof of English proficiency (for applicants whose native language is other than English)
*There is no upfront application fee; however, a deferred $50 application fee will be assessed during Financial Check-In. This fee is waived for qualifying service members, veterans, and military spouses – documentation verifying military status is required.
**An official transcript is needed within 60 days of acceptance or before non-attendance drops for the first set of matriculated classes, whichever comes first.
Potential Career Opportunities for B.S. in Interdisciplinary Research Graduates
Administration officer
Entrepreneur
Foundation researcher
Government official
Nonprofit worker
Researcher
Writer
---