Career Coaches
Our industry-specific career coaches have a depth of knowledge in their fields from professional experience, education, and specific training in their fields. Our coaches' goal areas to help you brainstorm about your career options, answer questions about what internships you should seek, strategize about a career pathway, and more! 
Additionally, each coach is trained in crafting field specific resumes, cover letters, and professional portfolios.
If you are a residential or online student or an alumni, our coaches are ready to meet with you.
Book a personalized appointment with your Career Coach.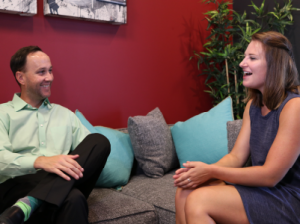 Connect with your Career Coach
Meet your Career Coach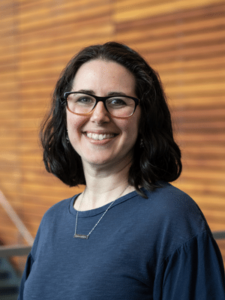 Sarah Fendrich, CCSP
Assistant Director of Career Coach
Sarah formerly served in the U.S. Government for 15 years in a variety of program development and implementation roles prior to coming to Career Services. Her goal is to connect students and alumni with career opportunities through leading the coaching team to provide impactful career coaching.
Lavonne Abe, RN, M.Ed, MS, CCSP
Career Coach
School of Nursing
Lavonne uses her 25+ year career in healthcare – including nursing, health education, and leadership – to support students and alumni through the process of self-discovery and defining career goals. She helps students/alumni craft professional documents and learn interviewing skills that assure a lifetime of career success.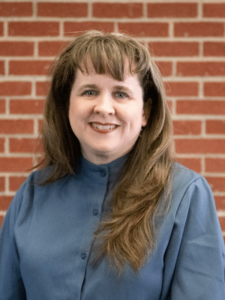 Natalie Dyess
Career Coach
School of Communication and the Arts, School of Music
Natalie is a Liberty Alumni with a master's degree in Communication. She brings a diverse background from managing technical support teams, coaching speech and debate students, to consulting in communication and social media development. She loves coaching the storytellers on campus in the School of Communication & The Arts and The School of Music to help tell their story as they connect with future employers.
Carleen Forringer
Career Coach
Workshops, Training, & Presentations
Carleen is a Liberty Alumni with a degree in Business Communications. She previously worked in Christian Camping Ministry as a Marketing Director. Carleen relies upon this academic and professional experience and expertise to help others succeed by providing students and alumni high quality career coaching.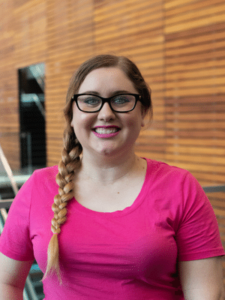 Audra Kopp
Career Coach
School of Behavioral Sciences
Audra has earned her Master's in Human Services Counseling: Life Coaching and is now pursuing her Doctor of Strategic Leadership. She is also a Certified Career Services Provider (CCSP) through the National Career Development Association (NCDA). Her professional mission is to serve Liberty students and alumni with a compassionate heart through working directly with faculty and staff members to Train Champions for Christ.  
Lloyd Pemberton, MS, CCSP
Career Coach
School of Business
With over 15 years of business experience, Lloyd brings a diverse background that ranges from collaborating with business owners to initiating vigorous research and intellectual dialogue with others in higher education. He loves to connect with students to build positive, encouraging relationships that foster mutual growth and respect.
Debra Saucier, GCDF, CCSP
Career Coach
School of Government, Online Law Programs
After a 15-year career as an entrepreneur, Debra felt called to serve in counseling ministries for the next decade before moving into career coaching which she has done for 7+ years. Her passion is to inspire self-discovery in students and alumni, help them realize the world of educational and career opportunities, and provide transformational
experiences that will impact their future careers.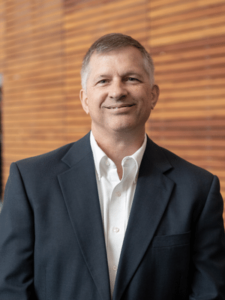 Dave Smith
Career Coach
School of Engineering, Business IT/CS/Cyber, Aeronautics
Dave has over 30 years of local and global engineering, sales, and business experience with multi-national organizations. His passion is to take what he has learned to help equip and transition students to successful champions of Christ through their professional careers.
, Online
Rebekah Trittipoe M.Ed., CCP-Emeritus
Career Coach
School of Health Sciences
Before coming to Liberty, Rebekah spent 25 years as a clinical cardiovascular perfusionist in addition to years of teaching, coaching, serving in full-time sports ministry, and authoring a number of books. Her goal is to establish gospel-centered relationships and coach Health Science students to optimize their God-appointed talents and interests.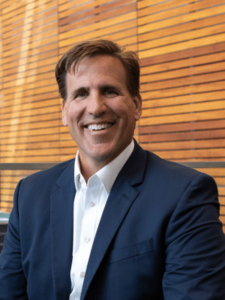 Kraig Ware
Career Coach
School of Business
Kraig brings over 30 years of experience in corporate business and entrepreneurial start-ups. Ware has had a successful and diverse background in multiple industries utilizing a team approach to grow top and bottom lines. As a partner with the Liberty family, Kraig's passion is to prepare LU students to achieve their full career potential.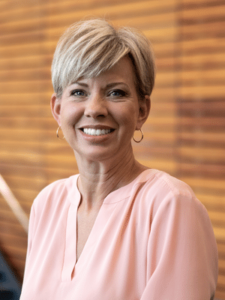 Jennifer Whitt, M.Ed., CCSP
Career Coach
School of Education & College of Arts and Sciences
Jennifer brings over 25 years of experience in public and private education as a former K-12 teacher, mentor, educational business owner, consultant, and higher education professional. Jennifer is passionate about using her skills and experience to help students gain the knowledge, tools, and resources to successfully transition from college to career, attain career goals, and achieve success in their chosen profession.
Zack Wingate
Career Coach
School of Ministry
Zack joins the coaching team with 15 years of experience as a Christian educator, school counselor, private school administrator, and cross-cultural missionary.  He is passionate about helping individuals find their calling in life and assisting them in pursuing that aim.
Additional Coaching Resources