Housing: Residential Commons

Traditional Residence Hall Community
Residence Halls 001, 002, and 003
Welcome to the newest high-rise dormitories on LU's campus! Move into a two-person room on one of the many wings and have access to a laundry facility and common area on each floor.
Each room is equipped with a fridge and microwave, and every room has built-in wardrobes and an in-room bathroom with an exterior sink.
If you desire close community with your brother or sister dorm, the Commons is the place to be.
Students who live here love the community life in the hall and enjoy the views from the windows in the common area and in each room.
Centrally located, the Commons offers access to all areas of campus, including academic buildings and the Jerry Falwell Library.
Laundry facilities are located on each floor and mail pickup and postal services are located at 245 OneFive Express on the ground level of Commons 3.
Locate the Residential Commons on the Campus Map, just south of the Vines Center.
Cost (2023-24)
2-Person Rooms: $4,350 per semester
Watch Student Tour
View Gallery of Residential Commons Dorms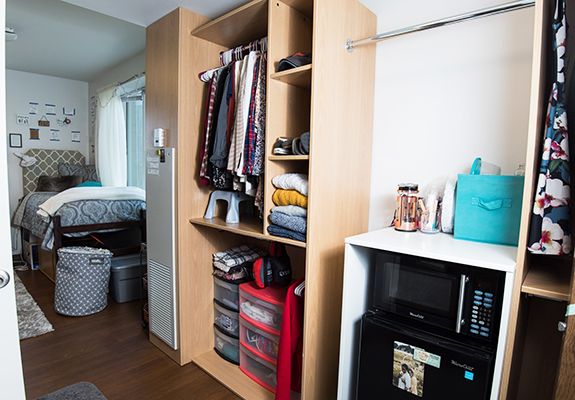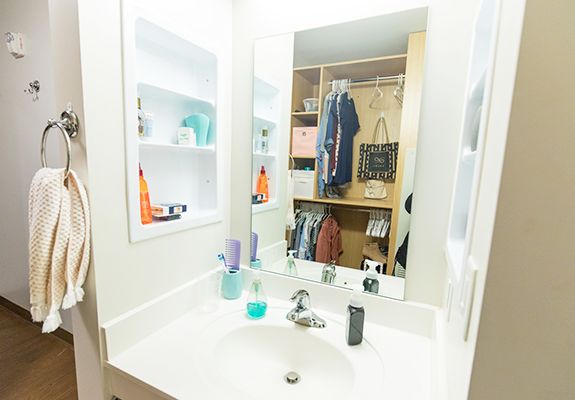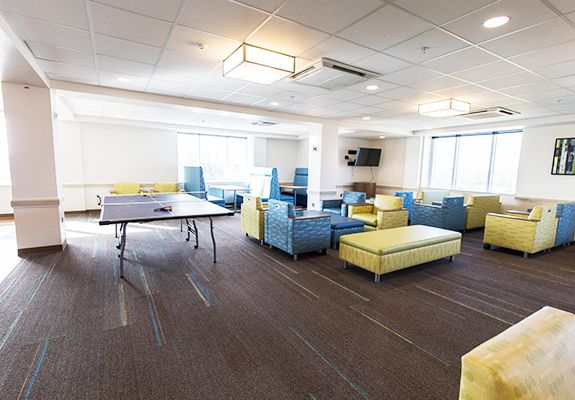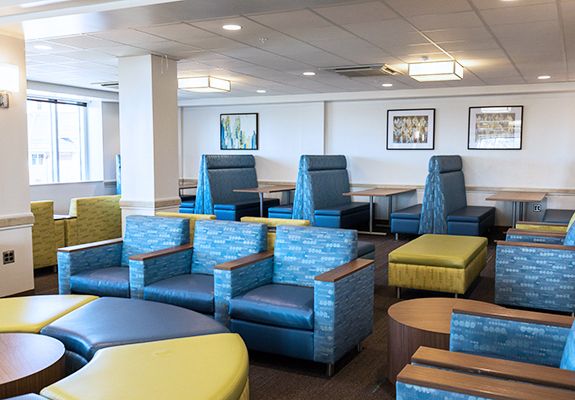 Room Layout