A Custom, Non-Traditional Degree Program
Customize your undergraduate degree by exploring multiple areas of study and combining them into one major. Through the Interdisciplinary Studies (INDS) program at Liberty University, you can choose two or three areas of study to tailor your own degree completion plan.
Interdisciplinary Studies will equip you to join a globalized workforce, gain the abilities to speak across multiple disciplines, effectively communicate new ideas, and manage today's changing work environments.
Create a Degree to Meet Your Career Goals
By combining two or three academic disciplines together, you create a personalized degree program to fit your career path. Create your own program, or check out our dedicated program tracks.
Interested in a Master of Arts in Interdisciplinary Studies? You can check out the Master of Arts in Interdisciplinary Studies that Liberty University offers online.
---
Why I Chose an INDS Degree – Student Testimonials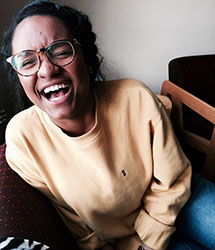 Cierra Carter
Journalism, Biblical Studies, and Global Studies
"My biggest issue when deciding on a major has always been that I know what I don't want to do, but there's still so much more than I'm interested in. The ability to combine my passions was a great opportunity. I think the Interdisciplinary Studies degree makes me marketable because it shows that I have diverse interests."

Janalyn Miklas
TESL and Global Studies
"The Interdisciplinary Studies program helped me to fulfill my goal of doing collegiate level research and presenting at BigSURS by showing me how seemingly unrelated subjects can be used together to create a holistic approach to my future career…Because of the INDS program, I better understand how my areas of study work together to create unique and more thought-provoking research."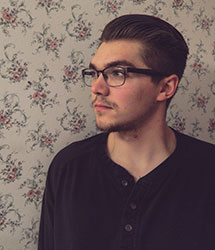 Caleb Lenehan
Theatre Arts and Cinematic Arts
"My Interdisciplinary Studies degree makes me more marketable to employers because they see the courses I've taken through the Interdisciplinary Studies program and notice that I have challenged myself tremendously. In the end, it has helped me stand out among other students in broad majors."
---
Questions?
If you're considering a residential INDS degree, email interdisciplinary@liberty.edu to begin planning your degree or to ask questions.
If you are an online student wanting advising or to learn more about an online degree, contact LUO advising for help.
---
INDS Instagram