Eagle Scholars Program

We are now taking applications for the incoming Fall 2024 cohort of Freshman.

Eagle Scholars Program
The Eagle Scholars Program provides high-achieving freshmen and sophomores, regardless of major, personal and professional development that cultivates leadership skills for college and beyond.  Students build community as they work together through experiential curricula.
Eagle Scholars Program Benefits:
Priority early registration for classes (This benefit begins after students matriculate at LU and the Eagle Scholars Program)
Personal development to prepare you for university leadership opportunities (Resident Leadership, LU Send Now teams, Student Government, etc.)
Professional development training to increase the likelihood of internships and employment.
Preferred Housing choice on the eighth floor of Commons 2. Students enjoy sharing this Hall with other Eagle Scholars. This promotes connecting with others and encouragement for academic achievement.
Alumni Testimonial
---
More Information
---
Eligibility & Requirements
Program Eligibility
Residential undergraduate new students with an unweighted high school GPA. of 3.3 or higher.

*We are currently waiving the minimum requirement of the SAT, ACT, or CLT test scores.

High-achieving students who desire leadership and professional development
Proactive, career-minded students with a teachable spirit
Program Requirements
Complete program application
Maintain a 3.0 or higher GPA
Complete the following required courses:

Connecting With Others (ESLP 101)
Self Leadership (ESLP 102)
Leading Others (ESLP 201)
Changing Culture (ESLP 202)
*Typically, students in most majors and campus activities can participate in the Eagle Scholars Program. There are exceptions to this. Some Aeronautics majors (i.e. Aviation Mechanics) cannot participate in the Program due to their class and practical training schedule. In addition, NCAA athletes usually cannot participate in the program due to their practice, matches/games, and travel schedules. Applicants in those groups can contact the Program Director and discuss their specific situation.
---
Program Overview
First Semester Requirements
Class: Connecting With Others (ESLP 101)
Team-building retreat at Hydaway
Small group class settings
Networking events
Freshman and sophomore interactions
Second Semester Requirements
Class: Self-Leadership Development (ESLP 102)
Small group class settings
Individualized service projects
End of spring celebration
Freshman and sophomore interactions
Third Semester Requirements
Class: Art and Science Leading Others (ESLP 201)
Welcome events for new Eagle Scholars
Habitat for Humanity build in Altavista
Individualized service projects
Fellowship and mentoring opportunities
Fourth Semester Requirements
Class: Art and Science Changing Culture (ESLP 202)
Ministry trip to Washington D.C.
Independent group projects and small group class settings
Fellowship and mentoring opportunities
---
Testimonials
---
Eagle Scholars Leadership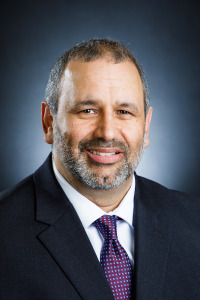 Frank DiGregorio
Eagle Scholars Program Director