Omega Nu Lambda National Honor Society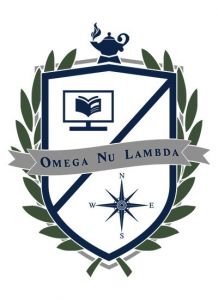 "Enhancing the online experience by acknowledging, encouraging and connecting the online student community"
Offered exclusively to online degree-seeking students as they start their educational journey, the Omega Nu Lambda (ONL) honor society can enhance your online experience by:
Recognizing your academic success
Providing scholarship opportunities
Fostering new connections between you and other online students
---
Advantages of Joining
Experience a community atmosphere when you network with other ONL members in the United States. Your academic accomplishments and ONL membership will also help you stand out to future employers.
---
Join Omega Nu Lambda
Criteria
Undergraduate and Graduate online student
Degree-seeking student (certificates are not eligible)
A student who first started at Liberty University in Spring 2017 or after
Earned a 3.2 GPA (undergraduate) or 3.65 GPA (graduate) or higher after first attempted 15 credit hours at Liberty University
Dual enrolled students are not eligible
Not eligible if broken enrollment
Dues
You pay a one-time, lifetime membership fee of $65.
With this, you will receive an Omega Nu Lambda National Honor Society Certificate of Recognition, honor cords, and Omega Nu Lambda lapel pin mailed directly to the address you provide when you accept your invitation to join Omega Nu Lambda.
For more information regarding Omega Nu Lambda at Liberty University, contact us at omeganulambda@liberty.edu.
---
Scholarships
This year the Liberty University Chapter of Omega New Lambda awarded 27 scholarships totaling over $11,000.
Congratulations to the following scholarship recipients: Giselemarie B., Benjamin B., Caleb F., Selena F., Hannah H., Julie M., Denniston M., Eric R., Marsha S., Logan C., Lauren S., Hugo A., Shannon B., Adrienne J., Henry J., Ashley K., Shannon M., Charles W., Justin M., Jennifer H., MA L., Stefan S., Robert S., Samantha S., Joseph S., and Sylvia T.
---
Advisory Panel
The Advisory Council of Omega Nu Lambda consists of career professionals who have also experienced online education. The purpose of the Council is to keep ONL aware of the needs of online students while employing new technology to benefit the online community.
---
Contact