Student Advising
Juniors/Senior Studio & Digital Arts Students and Majors
Do you have questions about your classes, career field, or future? Select a professor from the listing below and send an email to set up an appointment.
Our experienced residential faculty seek to equip men and woman with tangible skills, critical thinking, and practical application. As students flourish academically, they'll be surrounded by faculty and fellow students who are seeking to live with integrity and excellence. In addition to our residential team, the School of Communication & the Arts includes numerous adjunct faculty involved in distance education for online courses.
Freshmen/Sophomores — find your professional advisor in CASAS
For all requests (Freshman- Senior) regarding Course Withdraw, Enrollment Termination, and University Withdraw requests, contact Amanda Gammons at agammons@liberty.edu.
Graphic Design (BS, BFA)
Last name begins with A through I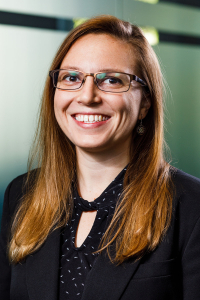 Rachel Dugan
rakaz@liberty.edu
(434) 592-5878
Green Hall, Room 1370
Last name begins with J through R

Bri O'Neal
bponeal@liberty.edu
(434) 582-2082
Green Hall, Room 1370
Last name begins with S through Z

Audra Rygh
alrygh@liberty.edu
(434) 592-3711
Green Hall, Room 1370
Studio Art (BS, BFA)