Study Studio & Digital Arts at a Christian University
Use Your Artistic Gifts. Shape Our Culture.
Equip your passion for art and design with a degree that prepares you for your career.
Through the Department of Studio & Digital Arts (SADA) at Liberty University, you can choose a Bachelor of Science, a Bachelor of Fine Arts, a Master of Arts, or a Master of Fine Arts degree and tailor it to match your interests with specializations like graphic design, and studio art. You can also add a minor in photography, graphic design, or studio art to further enhance your skill level.
Offering state-of-the-art equipment and technology, SADA keeps pace with professional standards in our student-focused programs. Learn from an industry-experienced faculty who are professional with terminal degrees. Our faculty is committed to both nurturing your God-given talents and preparing you as an artist to make meaningful contributions to your field.
Help shape the visual sphere of our culture as you learn how to inform, educate, entertain, and persuade through the visual arts.
Studio and Digital Arts Facilities
Learn more about the labs and art galleries at Liberty University's Department of Studio and Digital Arts.
Support SADA's 3D Lab
Help students make their idea a reality!
The Department of Studio & Digital Arts is accepting donations to add a 3D printer to their 3D Innovation Lab.
---
Let Your Journey Begin with SADA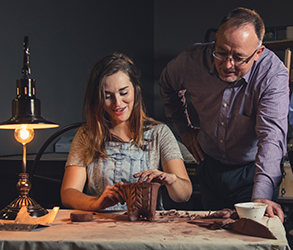 Bachelor of Science (B.S.)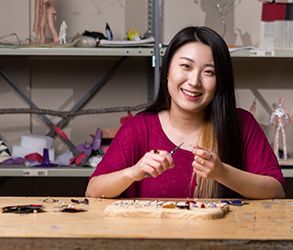 Bachelor of Fine Arts (B.F.A.)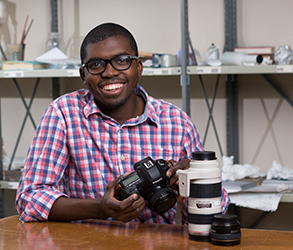 Minors
Master of Arts (M.A.)
Master of Fine Arts (M.F.A.)
---
Hear From Our Alumni

"I chose to get my MFA at Liberty University because I wanted to obtain my degree from a highly accredited Christian University that would emphasize bringing glory to God through art."
– Arnulfo Jacinto, CEO at Jacinto Enterprises
"After attending a state college for part of my undergrad I transferred to Liberty and loved it. The professors do a great job at encouraging you to push yourself further in your craft."
– Breann Carty, Designer at Hobby Lobby

"The community of encouraging creatives is the best part for me. They push me to do my best work and encourage me to keep pushing through. It's a great experience to be surrounded by like-minded artists all on the same journey."
– Joey Wright, Musician and University Professor
---
Instagram