Department of Studio & Digital Arts
Use Your Artistic Gifts. Shape Our Culture.
Equip your passion for art and design with a degree that prepares you for your career.
Through the Department of Studio & Digital Arts (SADA) at Liberty University, you can choose bachelor's and master's degrees tailoring them to match your interests with specializations like graphic design and studio art. And, any major can add on a minor in Photography, Graphic Design, and Studio Art.
Offering state-of-the-art equipment and technology, SADA will help you shape the visual sphere of our culture as you learn how to educate, entertain, and persuade through the visual arts.
A Christian Studio & Digital Arts Experience
Learn from faculty members who embrace their Christian faith and are industry-experienced professionals. They specialize in many areas such as graphic design, photography, interactive design, studio art, print design, game development,  illustration, and ceramics. Our Studio & Digital Arts programs are committed to nurturing your God-given talents and teaching you how you can use media to impact the culture for Christ.
---
Are You a Current Student?
---
Studio & Digital Arts Degrees
Looking for the best way to step into your graphic design or studio arts career? Hone your craft and gain new skills with our Studio & Digital Arts Bachelor's Degrees.
Take your career to the next level with an MFA or MA degree from the Department of Studio & Digital Arts. With your Master's Degree in Visual Communication or Fine Arts, you'll enrich your understanding of visual arts and gain valuable studio experience.
Enhance your career with a minor in Photography, Graphic Design, or Studio Art. You will gain familiarity with equipment, tools, and software. And you'll learn design techniques, best practices, and industry standards that will help you succeed in your field.
---
Got Questions About Your Degree in Studio & Digital Arts?
---
Our Art Gallery
Green Hall Art Gallery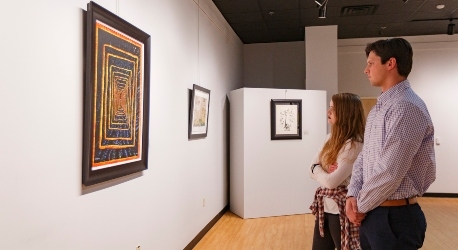 The Green Hall Art Gallery offers students and members of the local community the opportunity to experience the beauty and diversity of art. Each year, the gallery rotates through a series of exhibits featuring student work and pieces from its collection.
Life of Christ Exhibit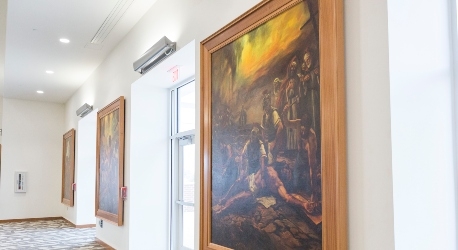 This 21-piece collection of paintings is located in the Alumni Ballroom on the 3rd floor of the Montview Student Union. Now in Liberty's permanent collection, the Life of Christ art was donated in honor of Dr. Troy L. Day and in memory of the late Alton H. Thigpen.
Hear From Our Studio & Digital Arts Alumni

"I chose to get my MFA at Liberty University because I wanted to obtain my degree from a highly accredited Christian University that would emphasize bringing glory to God through art."
– Arnulfo Jacinto, CEO at Jacinto Enterprises
"After attending a state college for part of my undergrad I transferred to Liberty and loved it. The professors do a great job at encouraging you to push yourself further in your craft."
– Breann Carty, Designer at Hobby Lobby

"The community of encouraging creatives is the best part for me. They push me to do my best work and encourage me to keep pushing through. It's a great experience to be surrounded by like-minded artists all on the same journey."
– Joey Wright, Musician and University Professor
---
What's Your Passion? 
Discover all the Disciplines of Studio & Digital Arts

Graphic Design

Hone your design skills and enhance your craft with a BFA in Graphic Design. Gain real-world experience through project-based courses, assignments, and internships that will prepare you for your career.

Studio Art
Learn the language, aesthetics, and cultural impacts of visual communication as you enhance your creativity and refine your skills in painting, sculpting, drawing, and other forms of visual art.

Photography
Enhance your career or pursue your passion with a photography minor. Learn photo composition, lighting, and trade techniques that will equip you for professional photography.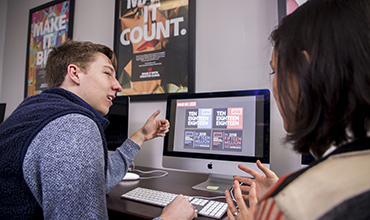 Visual Design

Sharpen your visual design skills in a variety of mediums as you learn the techniques and traditional practices you need to prepare for your career in arts and design.
Art & Culture
Study the intersection of art and culture, and learn how art can uniquely impact and shape the direction of society.

Drawing & Illustration

Fine-tune your drawing and illustration skills, and learn the techniques that will help you succeed in your career as a visual artist.

Sculpture
Grow as a sculptor in our state-of-the-art sculpture lab. Gain experience working with wood, metal, and clay.

Ceramics

Practice throwing vessels of all shapes and sizes in our modern ceramics lab. Gain experience on the student wheels, and fire and glaze your work in the on-site kiln.

3D Design

Step into the world of 3D design in our 3D Innovation lab. Learn how to use 3D body scanning technology, 3D printing equipment, medium-to-large scanning equipment and more.  
---
Studio & Digital Arts Facilities
Learn more about the labs and facilities at Liberty University's Department of Studio & Digital Arts.
Labs and facilities include: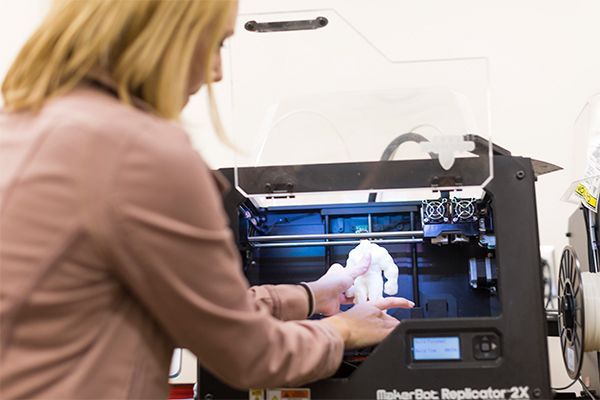 3D Innovation Lab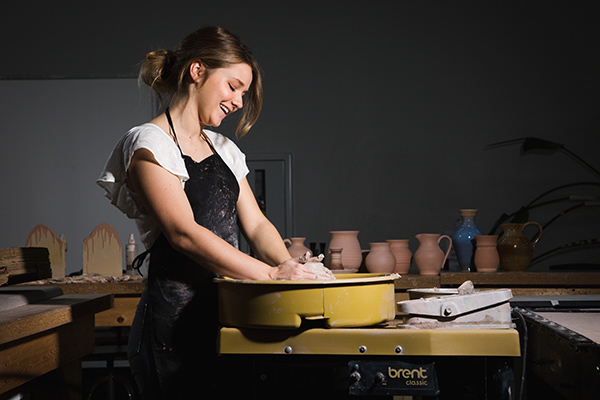 Ceramics Lab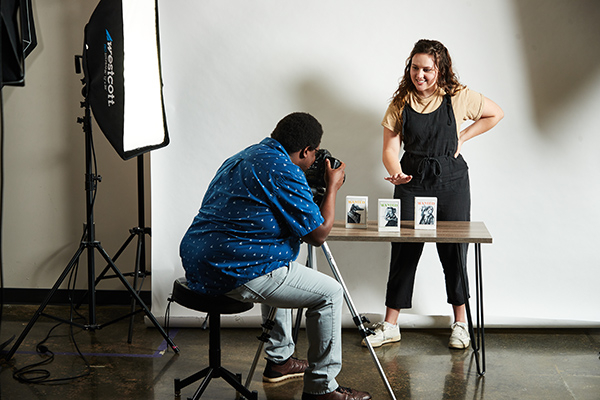 Photography Lab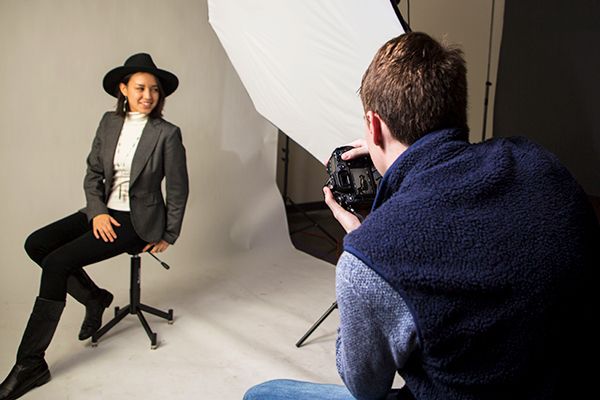 Photography Lab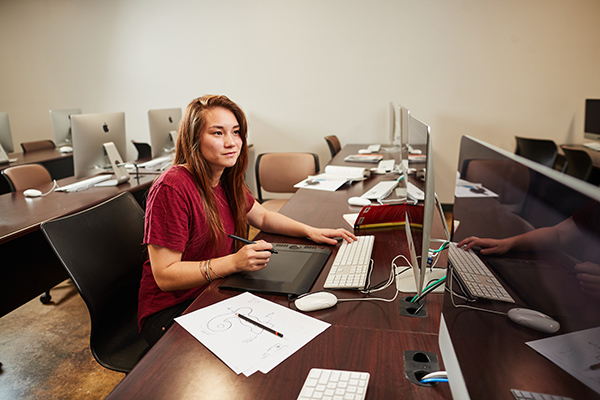 Mac Labs

Mac Labs

Art Labs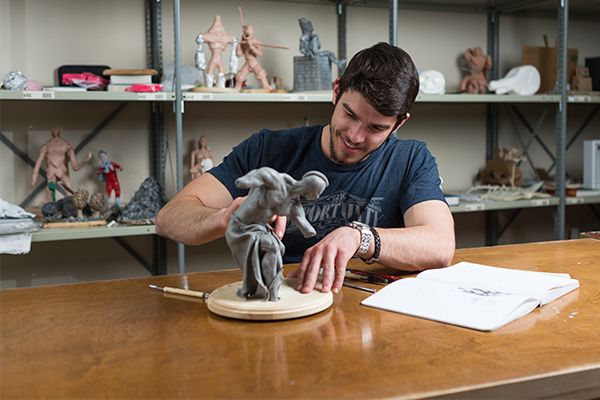 Sculpture Lab
---
Support SADA's 3D Lab
Help students make their idea a reality!
The Department of Studio & Digital Arts is accepting donations to add a 3D printer to their 3D Innovation Lab.
Support the Liberty University Art Gallery
Your support to the Art Gallery helps our students, staff, community, and region gain a broader appreciation for the visual arts and the influence they have on our culture. As an integral part of the Department of Studio & Digital Arts, the Art Gallery's ultimate goal is to reflect God's creativity through artistic expression.
---
Current Students
---
Instagram