Studio and Digital Arts Facilities
At Liberty, classrooms in the Department of Studio & Digital Arts are arranged to allow for maximum student creativity. Labs contain not only up-to-date computing equipment and software but also open-table and critiquing space – all of which allow for student interaction and discussion.
Studio & Digital Arts Labs
Mac Labs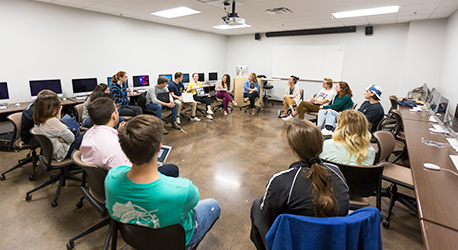 Mac labs feature the latest industry-standard hardware and software.
Art Labs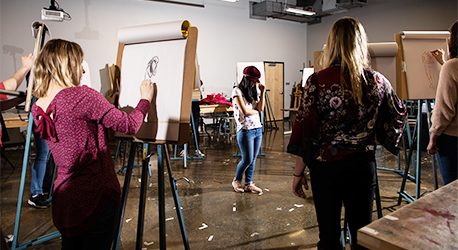 The following labs have GPS controlled lighting:
Sculpture Lab
Ceramics Lab
Drawing/Painting Lab
Intro to 2D/3D Design Lab
Ceramics Lab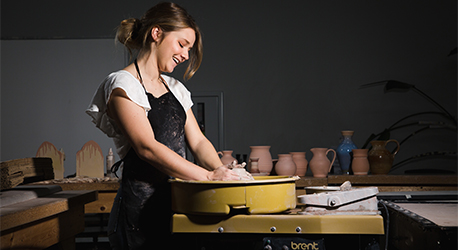 This lab offers students 20 wheels to practice their skills of throwing vessels of all sizes and shapes. Two large kilns are available for firing and glazing work. Storage space for student work is provided.
Photography Lab
The Photography Lab features studio lighting and a space for product, portrait, and conceptual photography. The lab also has a dark room for processing and 12 enlargers to make up 16″x20″ silver prints. Storage space is available for student work.
Sculpture Lab
This lab has equipment for a variety of 3D processes, including wood, clay, metal, and more. Storage space for student work is provided.
3D Innovation Lab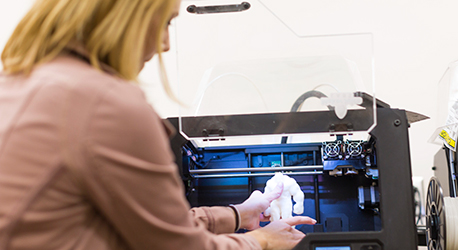 The 3D Innovation Lab features technology for 3D body scanning as well as medium-to-large format scanning. 3D printing equipment includes Makerbot printers and FormLabs Resign Printers.
---
Art Galleries
Liberty University Art Gallery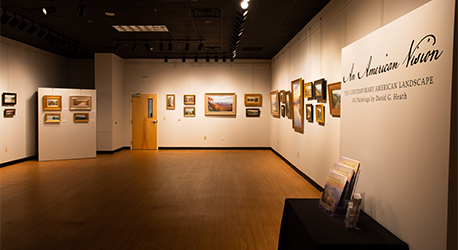 The Liberty University Art Gallery offers students, faculty, and visitors the opportunity to experience the beauty and essence of art. The gallery hosts nine exhibits, featuring some of the nation's most talented artists, as well as student and faculty work. Gallery Exhibitions give students the opportunity to interact with professional artists through classroom presentations and demonstrations, lectures, gallery discussions, and one-on-one engagement.
Learn more about Liberty's Art Gallery
Life of Christ Paintings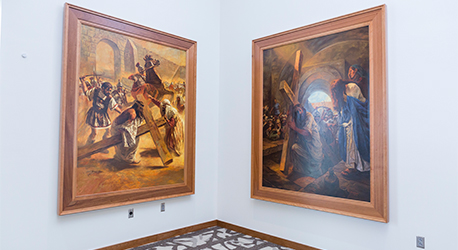 Students can find inspiration from the Life of Christ, works of Robert Wilson on display in the Montview Student Union, Alumni Ballroom.
The 21-piece, oil on canvas collection was donated to the Liberty University Art Gallery in 2016.
Learn more about the Life of Christ display