Procurement & Payment Services

Official Announcements
9/2023 – Updated Travel Policy – Our Travel Policy has been updated. To view the policy visit our Procurement Document Library. To learn about the new policy, please visit the New Travel Policy Announcement.
9/2023 – New Finance Services Portal – Access to many common BuyLU and Finance-related tasks is now available through our NEW Finance Services Portal. Tasks like requesting BuyLU Permissions for a user, Requesting a PCard, and the Sam's Club Card Request (and more) are now available in one place! We'll continue to add more items to the portal in the future.
9/2023 – For the next 30 days, stock up on PPE and SAVE! All PPE supplies purchased through the LU PPE Inventory tile (on the shopping homepage in BuyLU) will be reimbursed back to your department budget at the beginning of the next month.
9/2023 – You will notice layout changes on requisitions, POs, invoices, and sales orders in BuyLU. Please click here to view the changes and contact buylu@liberty.edu with questions or concerns. Thank you!
Procurement Training Sessions
All of our Fall 2023 training sessions are now complete. However, it isn't too late to watch these informative sessions for yourself! Training recordings can be found under the Policy & Forms page under Procurement Training Sessions Archive.
We look forward to hosting more live training sessions again in Spring of 2024. Keep an eye out for our newsletter and this page for details!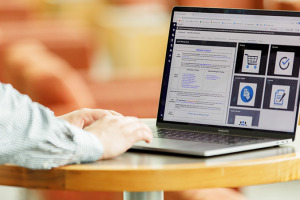 Receive information on planning, purchasing, contracts, and more.
Please visit our link above. Benefits include:
Request assistance from our teams on receiving items.
Learn the proper procedures from our Payment Services team for handing payments.
Provide information to your vendor on our various payment options/processes.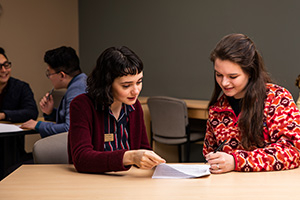 REPORT & MANAGE
Benefits include:
Request spend/utilization reports on demand for your department.
Identifying unknown areas of spend and providing greater visibility for all transactions.
Popular interest points and trends, spend tracking, contracts, and canned/tailored dashboards.
Please visit our link above. Benefits include:
Always updated, need-to-know information on all university-related travel.
The privilege to take advantage of the loyalty rewards programs and reduced rates available to travelers connected to LU.
Please visit our link above. Benefits include:
Explore the LU Branded Inventory.
Explore the LU Branded Free Inventory.
These items promote support for and increase awareness of our institution, its mission, purposes, and goals.