ABET Accreditation & Data
Program Educational Objectives and Student Outcomes
The School offers five degrees that provide students with the skills, knowledge, and understanding of information technology necessary for impacting tomorrow's socio-technological culture.
Currently Accredited Engineering Programs
What is ABET Accreditation?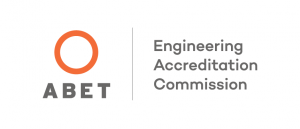 Accreditation is value. Reaching into our public, private, and professional lives, accreditation is proof that a collegiate program has met certain standards necessary to produce graduates who are ready to enter their professions.
Accreditation Impacts:
Students
Programs and Institutions
Professionals in Business, Industry, and Government
Public
ABET is an integral part of each of these areas because it accredits over 4,005  applied science, computing, engineering, and engineering technology programs at more than 793 colleges and universities in 32 countries worldwide. Over 100,000 students graduate from ABET-accredited programs each year.
---
Student & Graduate Data
Program Enrollments (Fall 2019)
Computer Engineering: 60
Electrical Engineering: 106
Industrial & Systems Engineering: 18
Computer Science: 239
Mechanical Engineering: 285
Graduates (2018-2019)
Computer Engineering: 8
Electrical Engineering: 27
Industrial & Systems Engineering: 18
Computer Science: 31
Mechanical Engineering: 27