Office of the President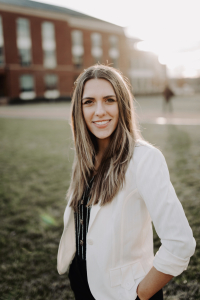 Student Body President

Hello! My name is Constance Schneider and I am honored to serve as Liberty's Student Body President this year. I am from Atlanta, Georgia and am a senior double majoring in Industrial Organizational Psychology and Spanish. I have been in Student Government for 3 years and have truly enjoyed the opportunity to advocate for my peers and help enact positive change on campus!
Liberty is a unique place. Not only do we challenge our students to be thinkers, creators, and academics, but we also empower students to go into the world and share the truth of the Gospel to everyone they encounter. This is what brought me to Liberty and what makes our school truly one of a kind. 
Joel and I invite you to join us as we rise together and continue the legacy our founders and countless other students have left behind! 
My door is always open and I would love to connect with you!