Graduate Intensives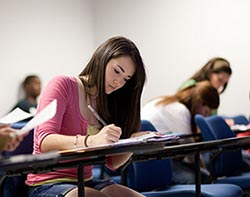 The Center for Music & Worship is proud to have hundreds of visiting online and residential master's students visit us throughout the year to attend one-week long intensives.
All students, resident and online, participate in three-to-four different week-long intensives where full-time professional ministry practitioners provide world-class educational experiences. Online students are able to study face-to-face with some of the best scholars in the country in a one-week long format.
We have guest faculty come from around the country who are professionals in their field. Unique to the worship degrees at Liberty University is a prestigious group of professional worship leaders, artists, publishers, songwriters, musicians, arrangers, composers, ministers of music, and pastors that serve as partner faculty. These partner faculty draw from life experiences and expertise to make worship training practical for the student.
Schedule for Intensives: