Christian. Conservative. Committed to Your Success.
What You're Looking For in a School of Government
Rise to the challenge and prepare for your career through an associate, bachelor's, master's, or doctoral degree from the Helms School of Government.
Select from our programs in Criminal Justice, Government, Public Policy, Homeland Security, International Relations, Pre-Law, Public Policy, or Public Administration and then tailor your choice to match your career goals.
Our variety of minors and certificates will also help you target your interests.
Learn from professors who have not only held esteemed positions in the field of government but are also grounded in the Christian faith.
With professional knowledge and expertise, our faculty members are committed to helping you succeed both as a student and as a leader in your field.
---
Government Testimonials
"By learning to brief cases, I'm able to recognize key rules and rationale from a court case. This has been invaluable for my time in law school as I came in with skills that most others had to acquire during the first few weeks of school."
– Karsyn Keener (Government degree)
"The foundation that I developed from my coursework, extracurricular activities, and opportunities in the Helms School of Government proved invaluable as I began my career on Capitol Hill. Without a solid footing in my worldview, I would not have been as firm in my principles as I am today."
– Montgomery Pace (International Relations degree)
"The Helms School of Government professors are experts in their fields, with both academic and professional credentials. They not only prepared me for my field of study but equipped me to thrive in my career. My degree was not just an academic process – it was a journey toward excellence in service to God and country."
– Capt. Jayson Warren, USAF Airborne Intelligence Officer (Government degree)
The faculty at the Helms School of Government are some of the most well-trained, passionate, and caring individuals that I have had the privilege of knowing. They prepared me academically and taught me the practical skills I needed for a successful career in law enforcement."
– Christian G. Smith (Criminal Justice degree)
"The Helms School of Government was instrumental in developing my critical thinking skills. I was challenged in my own assumptions and learned to think systematically and consistently."
– Josh Hetzler (Government degree)
---
Start Your Journey Here at the Helms School of Government
Featured Degrees
Featured Programs
Criminal Justice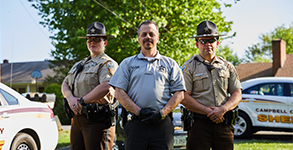 View Criminal Justice Degrees
Government & Public Admin.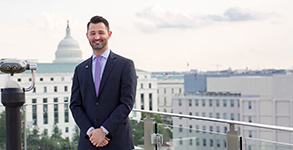 View Government & Public Admin. Degrees
International Relations
View International Relations Degrees
Pre-Law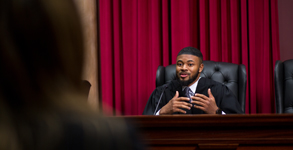 View Pre-Law Degrees
Public Policy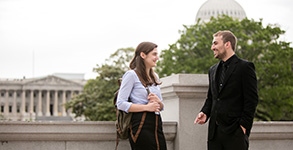 View Public Policy Degrees
Intelligence & National Security
View Intelligence & National Security Degrees