The Center for Academic Development – Teaching Excellence serves as a central location for professional development and the collection and dissemination of information relevant to the promotion of excellence in teaching and learning at Liberty University. We offer a robust number of services for online and residential faculty. We invite you to take full advantage of these services, and if you have any questions, email us at CTE@liberty.edu.
---
Congratulations to this year's winners of the President's Award for Excellence in Teaching!
UNDERGRADUATE RESIDENTIAL:
David R. Dinsmore, Department of Mathematics, College of Arts and Sciences
Yan Xie, Department of Modern Languages, College of Arts and Sciences
GRADUATE RESIDENTIAL:
David Lindsey Snead, Department of History, College of Arts and Sciences
UNDERGRADUATE ONLINE:
Tyler Wallace, Department of Mathematics and Sciences, College of Arts and Sciences
GRADUATE ONLINE:
Travis Heath Bradshaw, Department of Interdisciplinary Studies and Geography, College of Arts and Sciences
About the President's Award for Excellence in Teaching: The awards are celebrated as the university's most prestigious annual academic award. Their purpose is to recognize teachers who have promoted significant student learning- evidenced by creative and innovative approaches to teaching, the effective use of instructional technology, and exceptional pedagogical skill. Additionally, the recipient's impact on student faith, thought, and character fully realizes Dr. Falwell's vision of training Champions for Christ. The award process involves a formal peer nomination, dean support, faculty input, and student contribution. The Center for Teaching Excellence oversees the adjudication and process. Winners from each category are recommended by separate confidential Provost Selection Committees, comprised of select faculty, academic leadership, and past winners, and are affirmed by the Offices of the Provosts.
---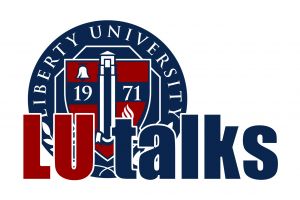 LU Talks
LU Talks…Ideas that Instruct, Inspire, and Ignite
Do you have a topic that you would like to share with your colleagues? LU Talks is a great platform to communicate your big idea.
Topics like teaching tips, mentoring, productivity, work/life balance, approved classroom technologies, research, or any other relevant subject matter will be considered. Submitters of accepted proposals will be contacted to schedule a video session. LU Talks should be 4-6 minutes in length.
To submit your proposal: 
Email CTE@liberty.edu
Use subject line: LU Talks
Provide your best phone contact information
Add the title of your presentation
Include a brief abstract (50 words or fewer)
Center for Academic Development News
Visit the Faculty Workshops page for:
Workshop Calendar
Faith Integration Workshops
Faculty Book Studies
Helpful Links
---
How Can We Help?
Have questions about who we are or the services we provide? Contact us at CTE@liberty.edu.