Conference on Teaching Excellence – Call for Proposals
Save the Date: This academic year's January Professional Development for residential faculty will take place on Jan. 13, 2021.
Reminder: Call for Workshop Proposals/Papers for Jan. ProDev is open… Jan. P.D. will tentatively feature a live session on Jan. 13, accompanied by a virtual conference, known as the Conference on Teaching Excellence. The conference portion will award faculty an opportunity to present and attend sessions virtually.
2021 Conference on Teaching Excellence Theme: In Pursuit…
This year's Call for Workshop Proposals focuses on the pursuit for truth and excellence in education. Be it research, best practices, new strategies or technologies, faith learning integration, or student support services. The internal Call for Workshop Proposals is open until Friday, Dec. 4. Faculty can apply to present:
• Academic Posters [jpeg, png, PPT, pdf accepted]
• Academic/Research Papers [pdf or doc accepted]
• Live Workshops [live via MS Teams, 45 min., CTE creates link]
• Round Tables [live via MS Teams, 30 min., CTE creates link]
• Video/Screencast Recording of Workshops or Projects [5-30 min., upload to Kaltura, provide link]
• Narrated PowerPoints [5-30 min., mp4, upload to Kaltura, provide link]
• Adobe Spark Presentations [provide link]
• Website [provide link]
Note- This year's Call for Workshop Proposals form requests that faculty upload their presentation file, if applicable, when submitting. Acceptance to present can be assumed, unless faculty hear otherwise. Draft schedule will be available by or before Jan. 4. To avoid scheduling conflicts faculty should limit their submissions to two.
The Center for Academic Development – Teaching Excellence serves as a central location for professional development and the collection and dissemination of information relevant to the promotion of excellence in teaching and learning at Liberty University. We offer a robust number of services for online and residential faculty. We invite you to take full advantage of these services, and if you have any questions, email us at CTE@liberty.edu.
---
New for Fall 2020!
---
CTE Faculty Fellow Program
As part of its commitment to best practices, Center for Teaching Excellence seeks Faculty Fellows to draw upon their talents. The CTE Faculty Fellow role is an exclusive opportunity for past President Award for Excellence in Teaching winners to become featured speakers at CTE's January Conference and during semester workshops. Additionally, Faculty Fellows are recognized at various events throughout the academic year. This program involves a competitive application process.
Meet our 2020-21 Faculty Fellows: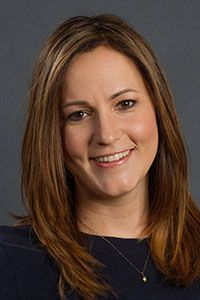 Dr. Brianne Friburg
Associate Professor of Psychology
School of Behavioral Sciences
Brianne is originally from Lynchburg, Va. She attended Mary Washington College, earning a B.S. in Psychology, as well as the University of Wisconsin at Madison, where she earned her M.S. and Ph.D. in Human Ecology – Human Development and Family Studies. While at the University of Wisconsin, she also received two years of advanced training through the ID-Train program at the Waisman Center for Excellence in Developmental Disabilities. In 2017, she was awarded both the President's Award for Excellence in Teaching and the Provost's Award for Research Mentorship. She loves creating memories and embarking on photographic adventures with her husband and son. Brianne attends Gospel Community Church, where her husband is the worship pastor, and enjoys volunteering with the Brookville community.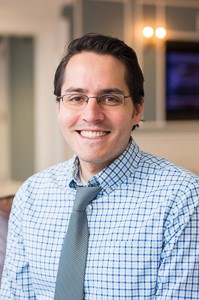 Dr. Andrew F. Milacci
Associate Professor of Spanish
College of Arts and Sciences, Department of Modern Languages
Andrew has a PhD in Spanish Language and Literature from the University of Maryland.
He has spent nearly two years living abroad in Latin American countries and has taught a wide variety of classes, from K12 abroad to residential and online college and graduate courses, including Spanish grammar and conversation, composition, culture, literature, business Spanish, and translation. He is a co-winner of an Illuminate grant with which he co-created the LU Digital Museum of Hispanic Culture (online website), which has over 22,000 page views. His YouTube videos in Spanish and Portuguese that have reached over 220,000 people around the world with knowledge of Spanish and Brazilian literature.
Andrew is married (nearly 10 years) to Joice, from Brazil, and has two children, Eleanor and Isaac. He serves as an interpreter at the Thomas Road en Español campus. As a hobby, he enjoys making furniture using traditional hand tools.
Edna Udobong, LL.M.
Associate Professor of Government
Helms School of Government
Edna taught international law, international human rights, immigration law and adoption as an Associate Professor of Law from 2010 to 2017 at Liberty University School of Law, and she currently teaches international relations, and related courses at the Helms School of Government. She was a Visiting Lecturer at the University of Georgia, and taught as Assistant Professor of Law, John Marshall Law School. She directed the Liberty Law Center for International Human Rights, served as Director, Helms School program evaluation and Senior Fellow at the Center for Statesmanship.
She initiated and established the partnership between the Fulbright program at Liberty University in 2011, and serves as the program advisor for the student program and the scholar Liaison for the scholar program. She is a two-time Fulbright U.S. Scholar grantee, the winner of the American Bar Association 2006-2007 Unsung Hero Award and the 2007 Special Achievement Award for contributions, ethics and dedication to the rule of law mission of West Africa. In 2014, she received the Liberty University President's Award for Excellence in Teaching. She holds an LL.B., University of Lagos; B.L. Nigerian Law School; LL.M., University of Lagos; LL.M., Harvard Law School.  She is the Recipient of Harvard Law School Reginald Lewis Human Rights fellowship grant and served her fellowship at the Carter Center in Atlanta, Georgia. Her publications focus on international law, international human rights, environmental law and corporate responsibility.
---
CTE Director's Award for New Faculty Mentoring 
This award recognizes seasoned faculty mentors' extraordinary dedication to supporting new colleagues in the Koinonia Mentoring Program. Mentors meet monthly with their mentees, offering advice, support, and encouragement to new faculty members. Award recipients are selected based on mentee nominations and determined by a scoring committee.
---
Congratulations to the 2020 winners of the President's Award for Excellence in Teaching!
UNDERGRADUATE RESIDENTIAL:
David R. Dinsmore, Department of Mathematics, College of Arts and Sciences
Yan Xie, Department of Modern Languages, College of Arts and Sciences
GRADUATE RESIDENTIAL:
David Lindsey Snead, Department of History, College of Arts and Sciences
UNDERGRADUATE ONLINE:
Tyler Wallace, Department of Mathematics and Sciences, College of Arts and Sciences
GRADUATE ONLINE:
Travis Heath Bradshaw, Department of Interdisciplinary Studies and Geography, College of Arts and Sciences
About the President's Award for Excellence in Teaching: The awards are celebrated as the university's most prestigious annual academic award. Their purpose is to recognize teachers who have promoted significant student learning- evidenced by creative and innovative approaches to teaching, the effective use of instructional technology, and exceptional pedagogical skill. Additionally, the recipient's impact on student faith, thought, and character fully realizes Dr. Falwell's vision of training Champions for Christ. The award process involves a formal peer nomination, dean support, faculty input, and student contribution. The Center for Teaching Excellence oversees the adjudication and process. Winners from each category are recommended by separate confidential Provost Selection Committees, comprised of select faculty, academic leadership, and past winners, and are affirmed by the Offices of the Provosts.
---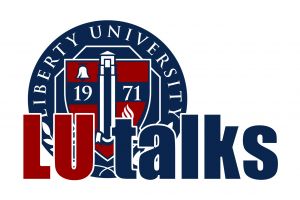 LU Talks
LU Talks…Ideas that Instruct, Inspire, and Ignite
Do you have a topic that you would like to share with your colleagues? LU Talks is a great platform to communicate your big idea.
Topics like teaching tips, mentoring, productivity, work/life balance, approved classroom technologies, research, or any other relevant subject matter will be considered. Submitters of accepted proposals will be contacted to schedule a video session. LU Talks should be 4-6 minutes in length.
To submit your proposal: 
Email CTE@liberty.edu
Use subject line: LU Talks
Provide your best phone contact information
Add the title of your presentation
Include a brief abstract (50 words or fewer)
Center for Academic Development News
Visit the Faculty Workshops page for:
Workshop Calendar
Faith Integration Workshops
Faculty Book Studies
Helpful Links
---
How Can We Help?
Have questions about who we are or the services we provide? Contact us at CTE@liberty.edu.