The Center for Academic Development – Teaching Excellence serves as a central location for professional development and the collection and dissemination of information relevant to the promotion of excellence in teaching and learning at Liberty University. We offer a robust number of services for online and residential faculty. We invite you to take full advantage of these services, and if you have any questions, email us at CTE@liberty.edu.
---
CTE is offering Training Sessions on Teaching Residential Classes through Technology (from a distance) – March 18-31, 2020
Workshops are hosted weekdays, for the month of March. The training schedule can be found here: CTE Training Sessions On Teaching Residential Classes Through Technology 2020, as well as in the CTE Res Remote Training Shell in Blackboard.
A recording and/or information on each topic will also be posted in the CTE Res Remote Training Shell. CTE will also offer virtual office hours from 9 a.m.-2:30 p.m. please email CTE@liberty.edu for login information.
Additional support available from CTE:
Website/Email: Liberty.edu/CTE and CTE@Liberty.edu
1-1 Drop-in Support: 8 a.m.-4:30 p.m., Monday-Friday
Extra Hours: CTE will be open both Saturday and Sunday, March 21 and 22, 8 a.m.-4:30 p.m.
Webinars: various topics every half-hour Monday, Tuesday, Thursday, and Friday
Additional support for Microsoft Teams from Information Services:
Workshops on Teams: twice per day. Sign-up here.
---
Illuminate Grants – Application Deadline Extended to April 7!
EXTENDED DEADLINE for Illuminate Grant applications is now April 7. Apply now if you have ever dreamed about using active learning in your classroom but didn't have the funds to make it happen!
---
Teaching Analysis Polls (TAPs)- Now Open!
Why wait until the end of the semester for student feedback? Teaching Analysis Polls (TAPs) are a great way for faculty to receive student feedback mid-semester before End of Course Evaluations.
How TAPS work:
At the beginning of the last 30 minutes of class, the teacher introduces the Teaching Consultant and leaves. The Teaching Consultant breaks the students into groups, queries the groups, and builds consensus to the following questions:
What helps you learn in this class?
What impedes your learning in this class (and, if something impedes, what is a solution)?
After class, the teacher meets with the Teaching Consultant to debrief.
To schedule a TAP between February 14 and March 27, click the button below.
---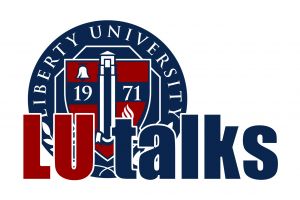 LU Talks
LU Talks…Ideas that Instruct, Inspire, and Ignite
Do you have a topic that you would like to share with your colleagues? LU Talks is a great platform to communicate your big idea.
Topics like teaching tips, mentoring, productivity, work/life balance, approved classroom technologies, research, or any other relevant subject matter will be considered. Submitters of accepted proposals will be contacted to schedule a video session. LU Talks should be 4-6 minutes in length.
To submit your proposal: 
Email CTE@liberty.edu
Use subject line: LU Talks
Provide your best phone contact information
Add the title of your presentation
Include a brief abstract (50 words or fewer)
---
Center for Academic Development News
Visit the Faculty Workshops page for:
Spring 2020 Workshop Calendar
Faith Integration Workshops
Spring 2020 Faculty Book Studies
Helpful Links
---
How Can We Help?
Have questions about who we are or the services we provide? Contact us at CTE@liberty.edu.