The Center for Academic Development – Teaching Excellence serves as a central location for professional development and the collection and dissemination of information relevant to the promotion of excellence in teaching and learning at Liberty University. We offer a robust number of services for online and residential faculty.
Here's What's Happening:
2023 Conference on Teaching Excellence

This academic year's January professional development event will take place on Jan. 11, 2023 (recordings will be available all Spring semester). The day will feature a live, virtual conference, known as the Conference on Teaching Excellence. The conference will award an opportunity to present and attend sessions virtually.
2023 Conference on Teaching Excellence Theme: Feed My Sheep
This year's Call for Proposals focuses on meeting the needs of students; be it through research, best practices, new strategies or technologies, faith learning integration, or student support services. The internal Call for Proposals is open until Dec. 8. Faculty and academic administrators who work on campus (both residential and online) are encouraged to submit proposals. Apply to present:
Live Workshops [live via MS Teams, 30 min., CTE creates link]
Round Tables [live via MS Teams, 30 min., CTE creates link]
Video/Screencast Recording of Workshops or Projects [15-30 min., upload to Kaltura, provide link]
Narrated PowerPoints [15-30 min., mp4, upload to Kaltura, provide link]
Academic Posters [jpeg, png, PPT, PDF accepted]
Academic/Research Papers [PDF or doc accepted]
Adobe Express Page/Spark or Prezi Presentations [provide link]
Websites [provide link]
Note – This year's Call for Proposals form, https://tinyurl.com/CTEConferenceProposals, requests that applicants upload their presentation file when submitting. Acceptance to present can be assumed unless faculty hear otherwise. For faculty who plan to present synchronously, MS Teams links will be provided by CTE in the 2023 Conference on Teaching Excellence shell. Presenters will access the links there. To avoid scheduling conflicts faculty should limit their submissions to two. Draft schedule will be available before Conference.
Fall 2022 Workshop Calendar
Download the Fall 2022 Workshop Calendar
Congratulations to the 2021-2022 President's Award Winners!
The purpose of the award is to recognize teachers who have promoted significant student learning- evidenced by creative and innovative approaches to teaching, the effective use of instructional technology, and exceptional pedagogical skill. Additionally, their impact on student faith, thought, and character fully realizes Dr. Falwell's vision of training leaders in all discipline areas. The award process involves a formal peer nomination, dean support, faculty input, and student contribution. Winners are determined by the Selection Committee and affirmed by the Provosts. Faculty, Instructional Mentors, and other peers who have direct knowledge of a nominee's qualifications and experience in demonstrating excellence in teaching may nominate a deserving full-time faculty member in the following categories: Undergraduate and Graduate. 
Liberty University Undergraduate
Emilee Harker, School of Nursing
Jillian Ross, School of Divinity
Linda Venturo, Helms School of Government
Liberty University Graduate
Lauri Ann Maitland, College of Osteopathic Medicine
Fred Volk, School of Behavioral Sciences
CTE Director's Award for Excellence in New Faculty Mentoring 
This award recognizes seasoned faculty mentors' extraordinary dedication to supporting new colleagues in the Koinonia Mentoring Program. Mentors meet monthly with their mentees, offering advice, support, and encouragement to new faculty members. Award recipients are selected based on mentee nominations and determined by a scoring committee.
Congratulations to the recipient of the 2021-2022 Director's Award for Excellence in New Faculty Mentoring, Dr. Nancy Richardson.
Congratulations to the 2022-23 Illuminate Grant Recipients!
The ILLUMINATE Grants for the Improvement of Teaching are designed to encourage faculty to enhance instruction through the introduction of new pedagogical and active learning techniques, activities, and/or learner-centered experiences. Grants are awarded on a competitive basis. Confidential scoring committees evaluate applicants on the grant's purpose, student engagement, higher-order thinking, and potential to impact student learning.
A Christian's Influence in Mainstream Hollywood Storytelling: Disney Screenwriter and Animator Jeremy Spears' Impact on Culturally Significant Animated Films (Barry Gawinski, Durrell Nelson, and Todd Smith; School of Communication and Arts)
Advanced Avionics Correlation Trainer (Wayne Tripp, Jerry Wangberg, Ian Dutkus, and Peter Spahr;
School of Aeronautics)
Aging Simulation Equipment (Kevin Layell, Lisa Campbell, and Janet K. Brown; College of Arts and Sciences)
Career Exploration Regional, National, and International: Visit Employers in Lancaster, PA
(Connie Hecker and Mark Horstemeyer; School of Communications and Arts/School of Engineering)
Emergency Relief: Simulating the Project Management Experience in Non-Profit Work (David Duby; School of Business)
Forging the Future of Design: Real-World Application of the Glowforge in 2D & 3D
Product Design in the SADA Classroom (Rachel Dugan, Audra Rygh, and Joshua Wilson; School of Communication and Arts)
From Hell and Back: Workshop on Forgiveness and Trusting God (Larry Presley and Tim Chang;
Helms School of Government/Rawlings School of Divinity)
Hot Off the Press! What Media Professionals Say Journalism Looks Like in 2022 and Beyond (Amy Bonebright, Donald Alban, Jr., and Toni Perry; School of Communication and Arts)
Immersive Experience with German Language and Culture (Annik Miller and Alexandra Barnett; College of Arts and Sciences)
Learning By Example: Interpreting History through Objects and Sites (Donna Donald; College of Arts and Sciences)
LU Service Learning by Promoting Literacy at a Rural Elementary School in Nigeria (Carol Payne and Edna Udobong; School of Education/Helms School of Government)
Mixed Reality Headset for Aviation Training (Katie Gallagher, Jonathan Hewitt, and Aaron Wilson;
School of Aeronautics)
Nutrition Health Fair (Anna Kebles and Mark Hemric; School of Health Sciences)
Sport Management Guest Speakers (Adam Spencer; School of Business)
Student Field Work Financial Support for Master of Public Health Nutrition Courses (Julia Inglis;
School of Health Sciences)
The Use of an Electroencephalograph to Demonstrate Neurocognitive Processes (Carrie Wilmouth; School of Behavioral Sciences)
CTE Faculty Fellow Program
As part of its commitment to best practices, the Center for Teaching Excellence seeks Faculty Fellows to draw upon their talents. The CTE Faculty Fellow role is an exclusive opportunity for past President Award for Excellence in Teaching winners to become featured speakers at CTE's January Conference and during semester workshops. Additionally, Faculty Fellows are recognized at various events throughout the academic year. This program involves a competitive application process.
Meet our 2022-23 Faculty Fellow: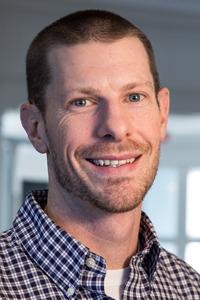 Dr. Travis Holt
Assistant Professor of English
College of Arts and Sciences
Travis Holt was a 2021 recipient of the President's Award for Excellence in Teaching. He earned his Ph.D. in English from Old Dominion University in 2022. He has served as an Assistant Professor of English in the College of Arts and Sciences since 2014. During this time, Holt has developed several courses, both on the undergraduate and graduate levels, including Basic Writing, Composition and Rhetoric, Classic Rhetoric, and Modern Rhetoric. He is the primary instructor for ENGL 101. Holt also serves as the Faculty Athletics Representative.
---
Center for Academic Development News
Visit the Faculty Workshops page for:
Workshop Calendar
Faith Integration Workshops
Faculty Book Studies
Helpful Links
How Can We Help?
Have questions about who we are or the services we provide? Contact us at CTE@liberty.edu.