Teaching Military Students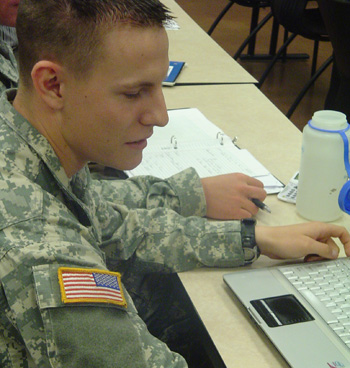 The academic buildings on our campus and internet connections around the world are filled with tens of thousands of student soldiers and veterans who choose Liberty University for higher education. Liberty University is blessed to have an active military student body and ROTC program. Liberty University Online's (LUO) undergraduate and graduate programs boast student soldiers and veterans from all over the globe, allowing students the flexibility to study in different time zones, from different locations.
Faculty members recognize our student soldiers and military veterans as capable students who sometimes have unique needs or unique circumstances. This resource page was developed to help faculty better acquaint themselves with these challenges and prepare them to successfully guide these students.
Resources for Teaching Military Students
Faculty members are encouraged to familiarize themselves with these available resources aimed at helping better reach and teach our student soldiers and military veterans.
Liberty University Center for Teaching Excellence Resources
Liberty University Offices and Resources
Books Available at the Jerry Falwell Library
Videos/DVDs Available at the Jerry Falwell Library
Resources From Other Institutions and Organizations
Guides, Newsletters, and Reports