Start Your Career in One of the Fastest Growing Industries
Study cybersecurity online or on campus at Liberty University
The current cybersecurity workforce gap in the U.S. is nearly 500,000 and the global gap is over 4 million¹, your choice to study cybersecurity is a smart one.
And since most jobs in this area require a degree, you'd be right on track studying at Liberty University. Liberty offers Information Systems (IS), Information Technology (IT), and Computer Science (CS) degrees that will prepare you for entering one of the highest paying careers in the Information Technology field.
Decide which type of cybersecurity job is right for you, and let Liberty University prepare you for success.
Learn more about Liberty's Cybersecurity activities:
¹Cybersecurity statistics were taken from Forbes.com.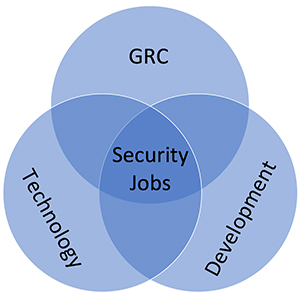 ---
What's Your Passion?
Get ready to meet the cyber challenges of today and tomorrow with IS/IT/CS degrees in these career fields: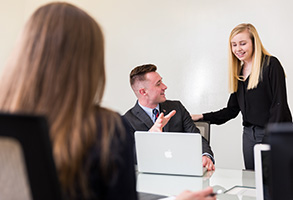 Security GRC
Get involved in the Security Governance, Risk Management, and Compliance (GRC) of an organization.
Help with the creation, operation, and maintenance of Information Security Policies, Procedures, and Standards.
With a career in GRC, you will work to assess and reduce the risk of the organization to cyber attack.
Careers in Security GRC
Chief Information Security Officer (CISO)
Security Policy Manager
Security Manager
Information Assurance
Security Technology
Through the Security Technology career field, you would help to provide a security architecture of the enterprise network and systems within an organization. The security architecture will be based on a risk assessment.
Then you will implement a wide range of security controls to raise the security posture of the organization and mitigate emerging threats.
Careers in Security Technology
Penetration Tester
Security Engineer
Security Analyst
Security Architect
Ethical Hacker
Secure Development
Help to solve tomorrow's cybersecurity challenges with a career in Secure Development.
Start by understanding today's underlying principles and theories of the technologies used in IT.
Then, develop new solutions to meet tomorrow's challenges by implementing security throughout the software development lifecycle (SDLC).
Careers in Secure Development
Secure Developer
Reverse Engineer
Malware Analyst
Threat Hunter
Security Researcher
Not sure which cyber career path you are interested in? No problem. The first year of study is the same for all three cybersecurity paths at Liberty. Try one and then decide later.
---
Cybersecurity Degree Programs
Information Systems (IS) – Security GRC Jobs
Information Technology (IT) – Security Technology Jobs
Computer Science (CS) – Secure Development Jobs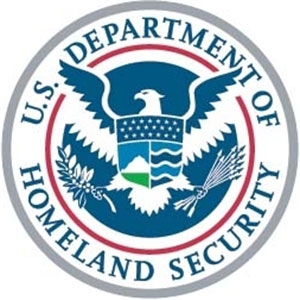 The Department of Homeland Security and National Security Agency have designated Liberty University as a National Center of Academic Excellence in Cyber Defense Education for the B.S. in Information Technology with Data Networking and Security Cognate.
Five of six cybersecurity job postings require a degree.
Cybersecurity is one of the highest paying jobs in the IT field.
Liberty's cybersecurity programs prepare you for all three types of cyber jobs.
More than 285,000 cybersecurity job opportunities are available in the U.S.
---
Faculty Spotlight
Executive Director for the Center for Cyber Excellence
Professor Richard Bansley served over 20 years in the United States Navy as a signals intelligence specialist. He earned his Navy Aircrewman wings as an airborne electronic warfare analyst and trainer. As a Navy instructor, he developed the course curriculum and taught joint service computerized SIGINT collection and analysis techniques, earning a Navy Master Training Specialist certification.
Professor Bansley maintains the SANS GCIH and GRID certifications and has also worked as a project manager and senior staff engineer for multiple space and defense and other federal government customers.
---
School of Business Building
An 80,000-square-foot, three-story building houses Liberty University's School of Business. Featuring a number of innovative spaces, the building includes:
Stock trading simulation rooms with ticker boards
Information technology labs
Networking and data centers
500-seat auditorium
Center for Entrepreneurship
Center for Cyber Excellence