Bachelor of Science in Computer Science

Computer Science Residential Program
Prepare for success in one of the fastest growing fields with a B.S. in Computer Science degree from Liberty University. Here, you'll discover how to develop, maintain, and protect complex software applications, executive software systems, and networks.
Choose from a variety of cognates so that you can specialize in your area of interest.
Learn from professors who are grounded in their Christian faith as you gain the values, knowledge, and skills you'll need to positively influence computer science-related industries. Here, you'll learn how to professionally handle technical and ethical challenges while developing strong competencies in reasoning and logic.
With the B.S. in Computer Science you'll learn how to:
Analyze, design, verify, validate, implement, and maintain complex software systems
Apply discrete mathematics, probability, and statistics in computer science and supporting disciplines
Work in one or more significant application domains
Describe and apply professional and ethical responsibility
Design and conduct experiments
Analyze and interpret data
---
ABET Accreditation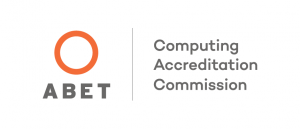 ABET accredits postsecondary degree-granting programs housed within regionally accredited institutions. They accredit programs only, not degrees, departments, colleges, or institutions.
---
Academic Information for Computer Science Degree
Credit Hours
131 credit hours
Computer Science Cognates
Residential Programs of Study (DCPs)
Computer Science (B.S.) Cognates
Featured Computer Science Courses
Object-Oriented Programming (CSIS 212)
Algorithms & Data Structures (CSIS 215)
Database System Concepts (CSIS 326)
Computer Architecture & Organization (CSIS 342)
Web & Mobile Programming (CSIS 408)
Technical Aspects of Computer Security (CSIS 461)
Modern Cryptography (CSIS 463)
Careers in Computer Science
Cryptanalyst
Cyber Security Architect
Applications software engineer
Mobile Developer
Programmer
Web Developer