Get a Degree in Behavioral Sciences from a Christian University
Prepare to lead the way as you impact lives in the behavioral sciences field. The School of Behavioral Sciences at Liberty University approaches the study of human behavior by integrating scientific research, social practice, and the Christian faith. Here, we'll help you develop the soft skills and gain the credentials you'll need for success in this rapidly growing career field. 
Choose from degree programs in Counseling, Psychology, and Social Work all taught from a Christian worldview.
Learn from experienced professors who are grounded in their faith and who share your passion for impacting lives and helping others.
View Testimonials
---
Ready for a Successful Career in the Behavioral Sciences?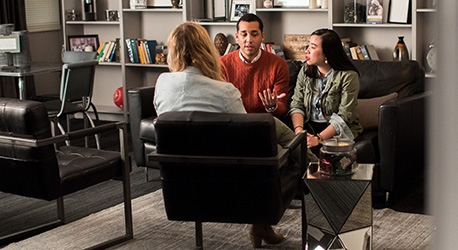 Community Care & Counseling
Select a degree that equips you for counseling in an agency, chaplaincy, or ministry setting. Our non-licensure graduate degree programs prepare you to make a difference in your community.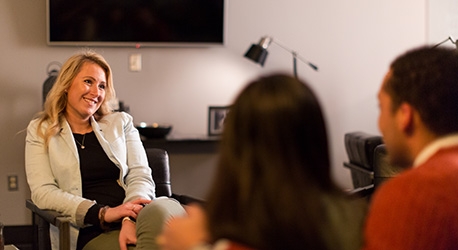 Counselor Education & Family Studies
Confidently pursue your calling with our CACREP accredited and licensure programs that will both equip and qualify you for licensed mental health and counseling professions.
Psychology
Choose a degree in the helping professions where you can contribute to the mental, spiritual, and behavioral needs of others. Offering a Human Services degree and Psychology degrees with multiple concentrations to match your passion.
Social Work
Get equipped with the tools to succeed and the conviction to make a difference. Graduates with a Social Work degree work to improve communities and organizations, helping people build better lives.