Timothy Isaacson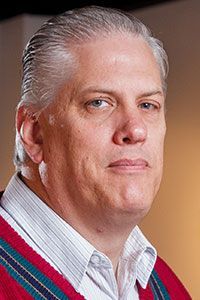 Instructor, SCA
Photography
(434) 592-6270
tisaacson@liberty.edu
Education
MA in Photography, Savannah College of Art and Design
BS in Journalism, Liberty University
Certificate of Professional Photography, New York Institute of Photography
Biography
Isaacson has more than 30 years of experience as a professional photographer. He specializes in photojournalism, sports, nature/landscapes, weddings, and portraits. Isaacson has written and developed an extensive variety of photography courses in the residential and online environments and at both the undergrad and graduate levels.
Professional Memberships
   Society for Photographic Education (SPE)
   National Press Photographers Association (NPPA)
   Carolina Nature Photographers' Association (CNPA)
   National Association of Photoshop Professionals (NAPP)
   Nikon Professional Services, Professional Member (NPS)
   Zeta Chi International Honorary Art Fraternity
Exhibitions
   Picture Perfect Gallery & Custom Framing, Pleasant Garden, N.C. (present)
   Tex and Shirley's Family Restaurant, High Point, N.C. (present)
   CNPA Annual Member's Choice Contest (2007, 2008)
   Liberty University Faculty Art Show, Lynchburg, Va. (2004, 2006, 2012, 2018, 2019)
   Grandfather Mountain Photography Contest (2012)
   Finalist in the 37th Annual Spring Photo Contest, Photographer's Forum Magazine (2017)
Research Interests
Visual storytelling through still photography in the areas of sports and documentary photography, as well as couples and wedding photography.
Courses Taught
Black and White Film Photography
Advanced Film Photography
Photojournalism
Digital Photography
Advanced Digital Photography
Conceptual and Fine Art Photography
Portfolio