Increase Your Business Knowledge and Marketability with an MBA from Liberty
Chart your course for success with a Master of Business Administration degree from Liberty University! Enhance your career or begin a new one by gaining an understanding of business operations with a focus on real-world application, critical thinking, and Christian servant leadership.
Tailored for the working professional, our MBA offers you the flexibility of evening classes, optional one-week intensives, as well as online course opportunities. Our experienced professors will help you gain a practical background in strategic marketing, legal issues, and even human resource related skills in as little as two years.
Our 36-credit-hour MBA prepares you for lucrative positions in business like chief executive officer, marketing manager, or product manager, among others. From international business to marketing and management, our professors are prepared to instruct you on the lessons they have learned through practical, invaluable instruction.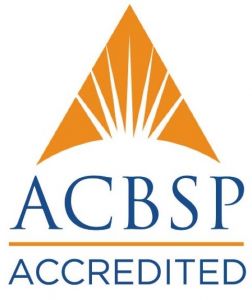 Among only 3% of business schools worldwide to receive ACBSP accreditation
---

Award-Winning Campus
At Liberty, you'll find an affordable, high-quality education that equips students like you for the real world. Our commitment to excellence helped us rank among Niche.com's Top 5 college campuses in America. Earning your degree from a nonprofit university with state-of-the-art resources like ours can help set you apart from your peers.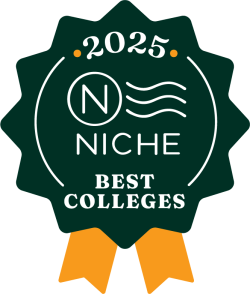 ---
Why Choose Liberty's Master of Business Administration (MBA) Degree?
You deserve a master's degree that prepares you to land a lucrative job once you graduate. Liberty University's 36-hour MBA degree program can help you develop the skills you need to stand out to future employers. Our School of Business, housed in its very own state-of-the-art building, hosts cutting-edge technology labs and programs meant to prepare you for the rapidly changing world of business. The benefits of being on campus go beyond the facilities you will use here. Peer-to-peer learning and collaboration let you connect with fellow students and professors on a daily basis, especially at our Center for Entrepreneurship. 
Center for Entrepreneurship
The center hosts many programs and events for students to meet with CEOs, entrepreneurs, and business leaders from all around the world.
At 2,000-square-feet, the center is the largest within our School of Business.
Our Spark! Incubator training program provides a variety of events created to give you experience with real clients and industry leaders.
Your hobbies or ideas can turn into a viable business plan through the help and guidance of the professors.
More Networking Potential with HandShake
HandShake is a fast and powerful job recruitment platform where students, university career centers, and employment recruiters can connect.
As a Liberty student, you receive a free HandShake account where you can highlight your skills to employers across the globe.
We partnered with this cutting-edge service with the knowledge that employers are constantly seeking out students from university settings.
---
What Will You Learn in Our MBA Degree Program?
Our MBA 36-hour degree program provides the vital knowledge and training you need for a successful career in business. Learn how to take a product from being a concept through the implementation of a marketing plan. You will also learn the necessary skills to manage the finances of a large organization or business.
Understanding the vast number of regulations and rules that can affect your business model is necessary training for your success. In addition to local business strategy, your classes cover international business and how the global economic environment reacts to the changing patterns of consumerism. You will also study how to develop an effective strategy in the global marketplace. No business can be successful without skilled, reliable employees.
Throughout this degree, you will learn how to acquire, manage, and regulate a workforce as you study human resource management. You will also explore operations management methods. 
View the Degree Completion Plan, and check out our featured courses below for more information!
Featured Courses
BUSI 520: Strategic Marketing Management
BUSI 530: Managerial Finance
BUSI 604: International Business
BUSI 650: Operations Management
---
Highlights of Our MBA Degrees
Our School of Business is among only 3% of business schools worldwide to earn ACBSP accreditation.

We tailor our graduate business degrees for the working professional. Take evening classes, one-week intensives, and online courses to make your degree a better fit for your busy schedule!
Our 78,000-square-foot School of Business building provides a simulated stock trading room with New York Stock Exchange display boards, a 2,000-square-foot Entrepreneurship Center for Innovation, and a Center for Cyber Excellence and Center for Financial Literacy. Additionally, you can enjoy information technology labs and a networking and data center.
Get involved with our business-related student organizations and honor societies!
Master of Business Administration 36–Hour Degree Information
Career Opportunities for MBA Graduates
Business Owner
College Instructor
Corporate Consultant
Corporate Development Associate
Product Manager
Admission Requirements for Graduate Degrees
Every application is reviewed on a case-by-case basis, and all applicants must submit the following documents* and meet the minimum requirements for admission:
Admission application
Official bachelor's degree transcripts with a 3.0 GPA or higher
At least 15 hours of upper level (300-400 level) undergraduate coursework in business, or our BMAL 590 course with a graduate GPA of 3.0

Self-certification form (for students who are in the final term of their bachelor's degree)

Current Liberty undergraduate students seeking preliminary acceptance into a graduate program must complete a degree completion application through their ASIST account
*Some degrees may have additional requirements. Review the specific degree page for more information.