Course allows nursing students to take active role in assessing, serving local community needs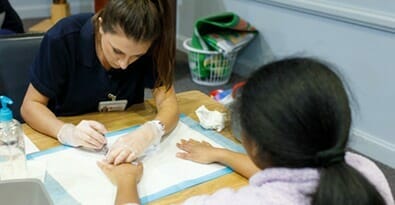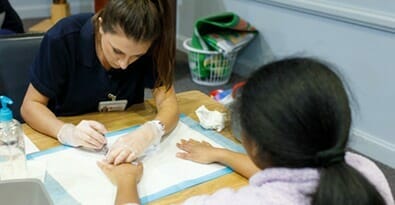 Out of the classroom and into the community, students from the Liberty University School of Nursing (LUSON) have learned about serving their neighbors by volunteering at regular clinical programs in Lynchburg, Va., and even creating their own opportunities, all as part of the course NURS 442: Strategy for Community Health Nursing Clinical.
A senior-level course in the LUSON curriculum and required by the Virginia Board of Nursing, the class is a time for students to develop their perspective for patient care after having learned many of the community nursing practices in their other coursework.
Read the full Liberty University News Service article here.