Liberty healthcare students continue serving on front lines of pandemic, begin receiving COVID-19 vaccine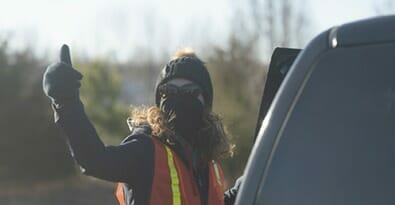 Liberty University's School of Nursing students and medical students from the College of Osteopathic Medicine (LUCOM) have continued to work as front-line healthcare workers during the ongoing COVID-19 pandemic and, in doing so, are at a higher risk of exposure to the virus.
As such, the leadership at Liberty and the medical school advocated that its clinical students be prioritized for the first wave of vaccine rollout to healthcare workers in Virginia, which began this month. The university advocated that its nursing and osteopathic medical students, as well as allied health students, are vital to the healthcare workforce and represent the current and future of healthcare delivery in America and the world.
Read the full Liberty University New Service article here.