Events For Military Students

Liberty University is committed to cultivating an atmosphere of camaraderie and support among our military student population. Each semester, the office of Military Affairs plans events just for our military student population. This not only gives you an opportunity to connect with other military students, but also gives us the chance to extend our gratitude for your service. Whether you are a current service member, veteran, or military spouse, we hope to see you at an upcoming event. If you have any questions about Liberty University Military events below, please contact our Military Outreach team at militaryoutreach@liberty.edu.
---
Military Appreciation Month
Military Appreciation Month raises awareness and appreciation for those who have served and are serving in the United States military. Military Appreciation Month is a month-long celebration in order to give greater visibility, support, and recognition to our military and veterans. Events are planned throughout campus during this month to show appreciation for the men and women who have served and are serving this great nation. Visit our Military Appreciation Month webpage for more information about the events planned.
---
Military Family Fun Day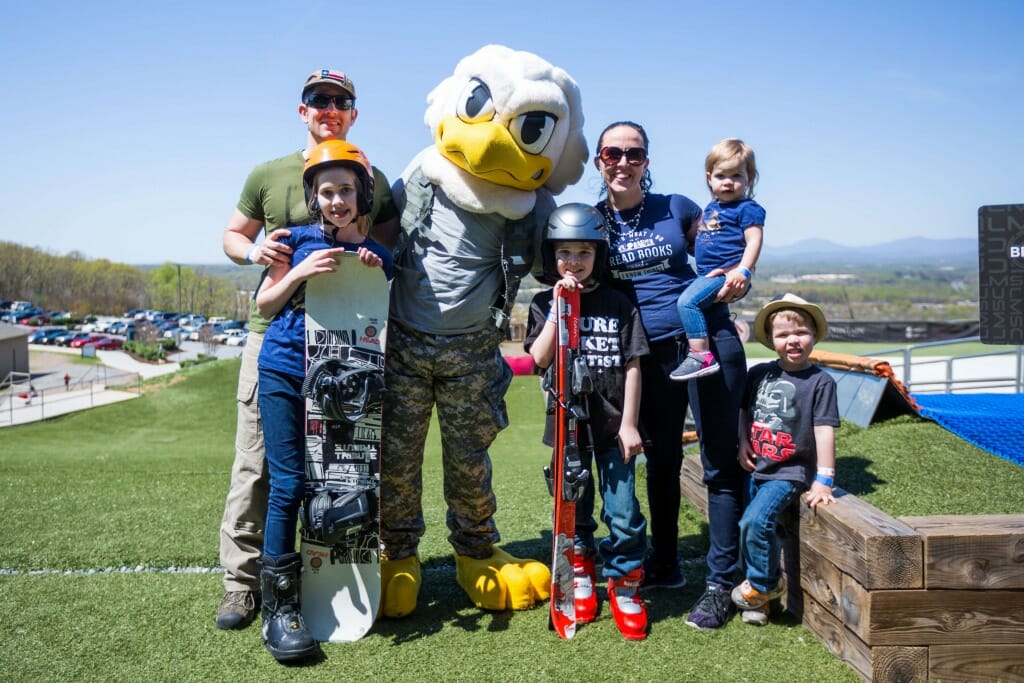 Liberty University service members, veterans, and spouses are invited to attend our annual Military Family Fun Day at Liberty Mountain Snowflex Centre. Enjoy a day of tubing, skiing, or snowboarding on the slopes, as well as other activities for the whole family. RSVP is required by Friday, March 25 to reserve your family's spot for a day of fun.
Date: T.B.D.
Time: T.B.D.
Location: Liberty Mountain Snowflex Centre
Proof of service is required for your family's free entry to this event, which includes lunch, tubing, trampoline jump, and other family friendly activities.
---
Looking for more ways to connect? Visit our Veterans Center webpage for more information on how you can get involved in Liberty University's military community.