Military Appreciation Month

Military Appreciation Month raises awareness and appreciation for those who have served and are serving in the United States military.  Our founder, the late Dr. Jerry Falwell, led Liberty University by example, demonstrating the consistency of Christianity, patriotism, and love of country. Military Appreciation Month seeks to carry on this legacy. Once a one-day event on campus, Military Appreciation Month has been expanded to a month-long celebration in order to give greater visibility, support, and recognition to our military and veterans. Events are planned throughout campus during this month to show appreciation for the men and women who have served and are serving this great nation.
2022 events:
Nov 8: Veterans Appreciation Reception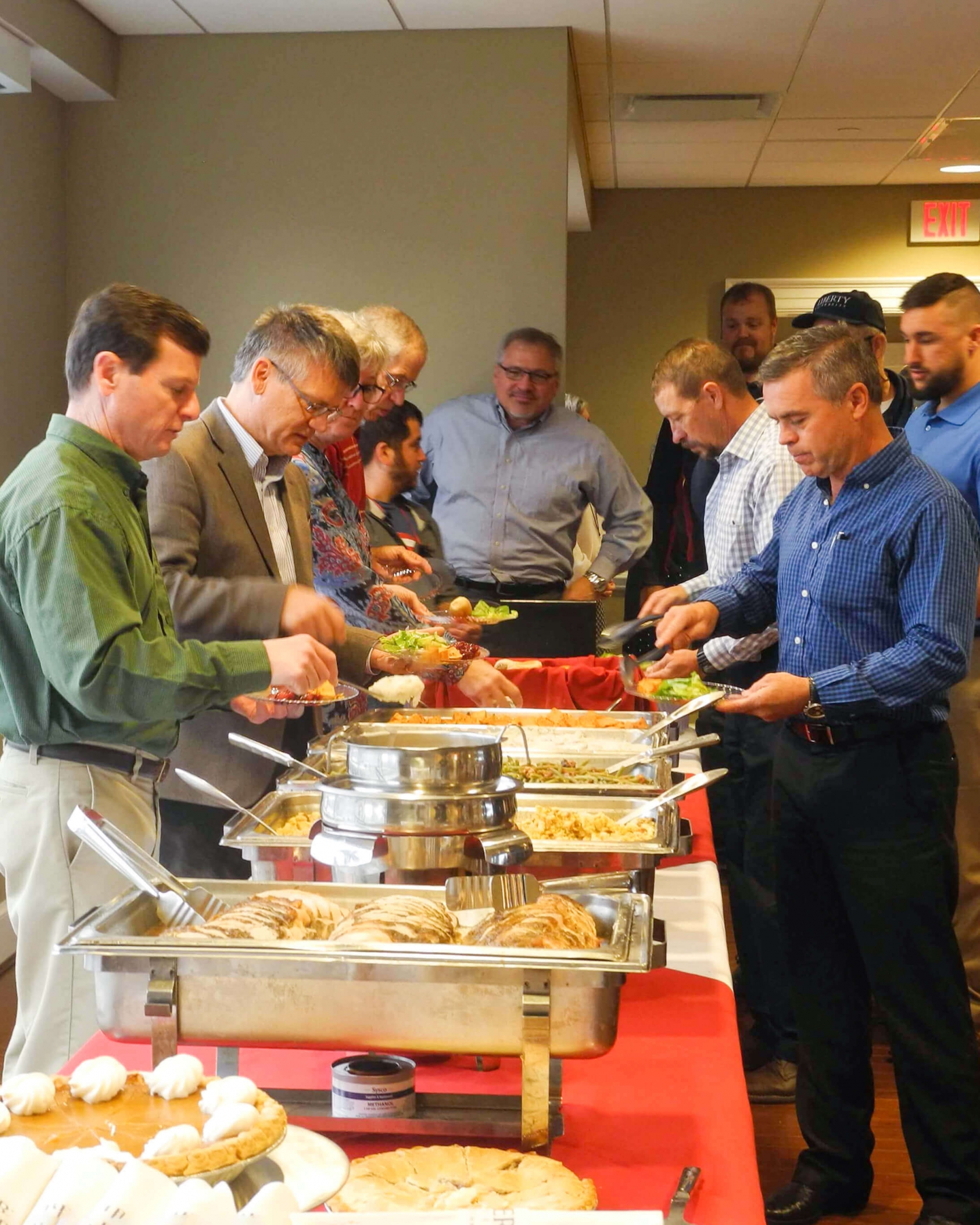 Please join us for our annual come and go reception with light refreshments and fellowship with the veteran community. All Liberty University faculty, staff, and students who are currently serving or who are veterans of the U.S. Armed Forces are welcome.
Location: Hancock Welcome Center Ballroom
Time: 12:00-2:00 p.m.
RSVP's are now closed for this event. Please reach out to us at militaryoutreach@liberty.edu if you have any questions!
Nov 11: Military Appreciation Convocation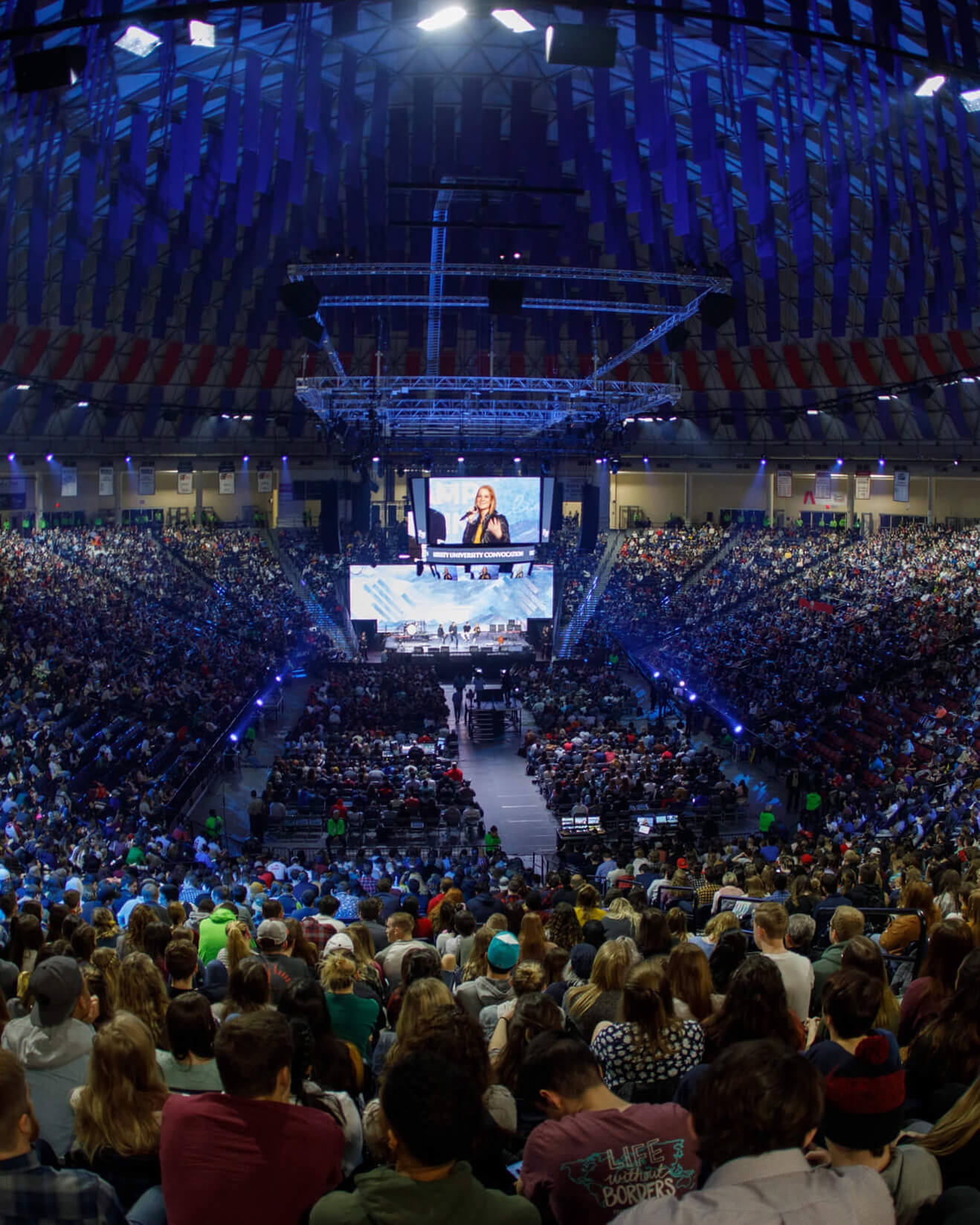 Join us to hear a message from a guest speaker and to honor our service members and veterans within the Liberty University community.
Location: Vines Center
Time: 10:30 a.m.
Nov 11: Lady Flames Volleyball
Join us for the Military Appreciation volleyball game!
Time: 6 p.m. vs. Queens
Location: Liberty Arena
Streaming: ESPN +
Nov 12: Valley View Mike Donahue 5-Miler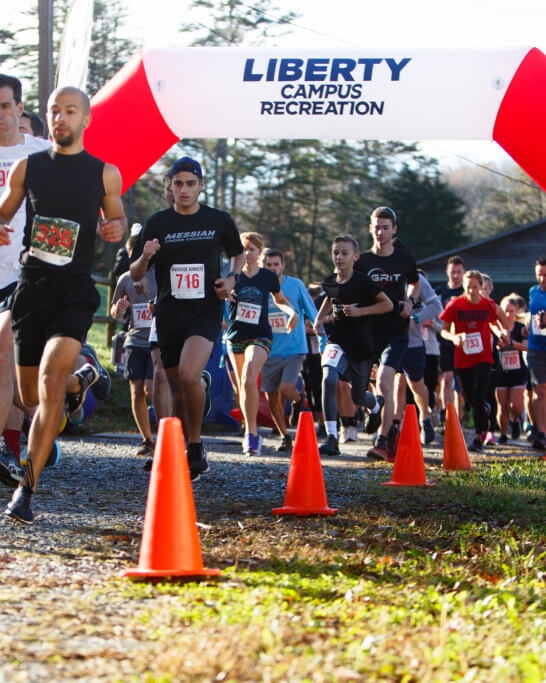 The Valley View 5 Miler is a partnership between the Liberty University Campus Recreation and Military Affairs departments to show our support to those who serve. In memory of Major Mike Donahue, the event is specifically meant to honor and remember this man who made such a positive impact in the community and at Liberty University. Join us for the special pre-race ceremonies meant to honor all those who have lost their lives serving our nation.
Location: Camp Hydaway – Pavilion
Time: 9:00 a.m. with a pre-ceremony at 8:40.
Nov 12: Military Appreciation Hockey Game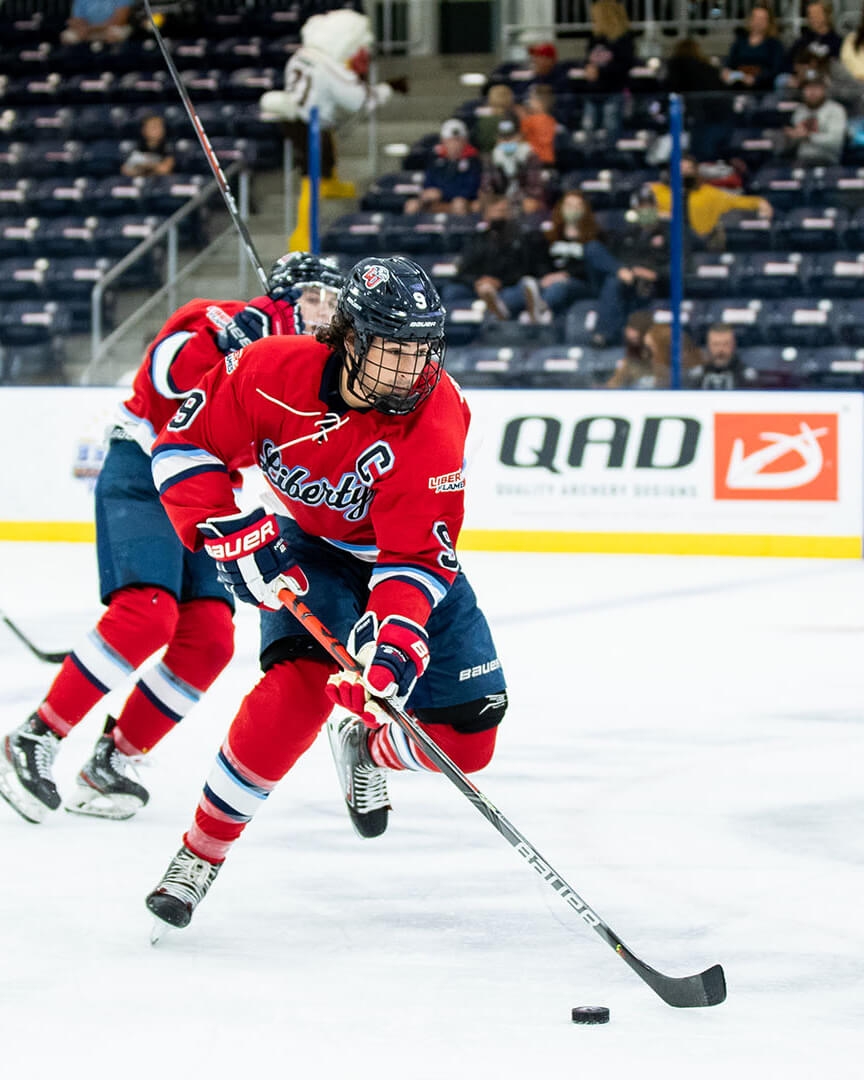 We welcome you to join us for the Military Appreciation Hockey Game to honor our veterans.
Location: LaHaye Ice Center
Time: 7:00 p.m. vs University of Delaware
Nov 16: Visit from Lt. Grace Tinkey 
Please join us as we welcome Lt. Grace Tinkey to Liberty University!
10:30 a.m. – 11:30 a.m. Convocation
12 p.m – 1 p.m. ROTC & WIA & SWE Lunch in the Montview Ballroom South. Invitations have been sent by email and require an RSVP.
Lt. Tinkey will be visiting Terrorism (GOVT 480) with Prof Scott Roenicke in DH 1334 (40) [66] at 1:05 p.m and International Relations (GOVT 340) with Prof Scott Roenicke in DH 1336 (35) [60]  at 2:10 p.m.
Read more about Lt. Grace Tinkey below!
Nov 17: Military Appreciation Basketball Game
Join us for the Military Appreciation Lady Flames Basketball Game to honor our veterans!
Time: 7:00 p.m. vs. Hampton
Location: Liberty Arena
Streaming: ESPN +
Nov 26: Military Appreciation Football Game
Liberty Football honors all members of our military during our home Military Appreciation Game against New Mexico State at 12:00 p.m. EST. Remember to always Be Early, Be Loud and Wear RED!
Williams Stadium Tickets: Please contact the Flames Ticket Office at (434) 592-5015 or reference the Football FAQ Page.
The George Rogers Champion of Freedom Award will be announced during the halftime show.
Veterans and service members can receive free tickets through Vet Tix. 
SVA Veterans Gala – Update: Postponed!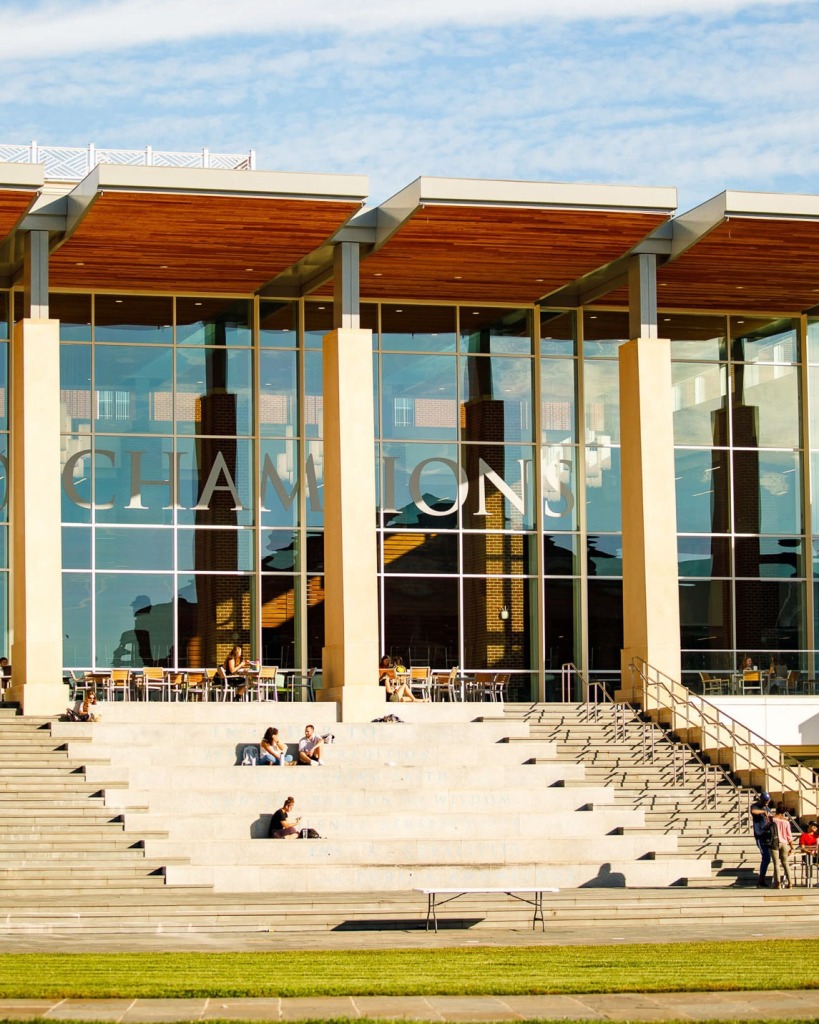 The Student Veterans Association (SVA) at Liberty University will be hosting a Veterans Gala in February 2023. The goal of this Gala is to bring the veterans community together to honor the sacrifices they made in service to our country. More details will be provided as we get closer to February 2023!
---
If you have any questions about Military Appreciation Month events, please email MilitaryOutreach@liberty.edu for more information.