Networking the Nations Summit
Our 2021 Event was Held on August 10-12, 2021
After a tremendously successful Equity for Africa Summit in April, it is hard to describe the incredible relationships that formed between African heads-of-state and American executives, but it was tangible. Now, we invite you to a summit exclusively for U.S. CEOs! Together we'll build an even bigger network to share the faith and create win-win business relationships that will endure. During this CEO event, we will have several family offices represented who want to know where technology will be in 5 years. High-level keynotes, CEOs, and others will relay information on the ground in real-time. Igniting both faith and intellect to shape history for generations to come, our CEO Summit is unique and inspirational because Liberty University is one of the largest Christian platforms in the world. 
Summit Highlights
Our exclusive participants:
Gained access to Liberty's extensive network of world-class CEOs, government leaders, family offices, trending innovators, and international connectors
Built friendships with trusted colleagues and alumni who share your faith and freedom values and want to transform the world together
Interacted with lively, candid facilitators who offer a rich balance of Christian perspectives on current leadership challenges and global opportunities
Met NFL stars, Fox Business news icons, best-selling authors, and leading social media influencers who can help project your message
Engaged in topics ranging from technology, security, finance, healthcare, media, manufacturing, agriculture, and accessing global markets including Africa & Latin America
Empowering the Kingdom through Business Schedule
All events were held live, in-person on Liberty University's campus.
---
Keynote Speakers
Dr. Ben Carson
Founder & Chairman of American Cornerstone Institute
John Maxwell
NY Times Best Selling Author & Speaker on Business Leadership
George Gilder
Reagan's most cited Economist & Founder, Discovery Institute
Steve Green
President of Hobby Lobby & Founder of the Museum of the Bible
Chad Gundersen & Chris Juen
The Chosen Producers
Mercedes Schlapp
Former W.H. Director of Strategic Communications
Matt Schlapp
Chairman, American Conservative Union
---
Featured Panelists
T'Neil Walea
IBM Head of DoD, Ai
Jonathan Arneault
CEO of FuelTrust
Bob Unanue
CEO of Goya Foods
Josh Lopez
Executive Producer, Conflix Studios
Brooke Rollins
CEO, America First Policy & W.H. Policy
Julio Gonzalez
CEO, Engineered Tax Services
Charles Herbster
CEO, Food Industry/Beef
Jon Ponder
CEO, Hope for Prisoners & Pastor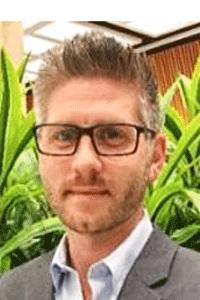 David Sillaman
CEO, Eazy Do It
Ja'Ron Smith
Chair, 2nd Chances & W.H. Policy
Derrick Schofield
GEO Group
Dr. Doris Gomez
Dean of Business, Regent University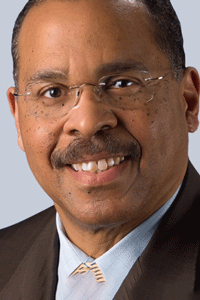 Ken Blackwell
Former Major & U.S. Ambassador
Ryan Klesko
Former MLB Player & Real Estate Investor
Jack Cowley
President, Alpha USA
Ken Cuccinelli
Former Deputy Director of Homeland Security & Attorney General for Virginia
LeRon McCoy
Former NFL
Charles McCutchen
Author, Real Estate Investor & CEO
Dr. Newton Howard
Director of MIT's Synthetic Intelligence Lab & Founder of the Center for Advanced Defense Studies
David Barton
NYT Bestseller, American Historian & Founding Expert on Founding Fathers
John Prince
CEO of RESPADA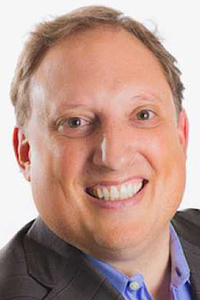 Bob Smith
CEO of MOOV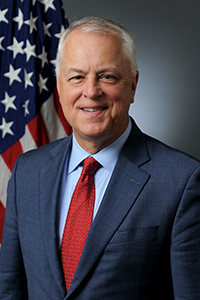 Anthony Tata
Former Acting Under Secretary of Defense for Policy for the U.S.
Chad Robichaux
U.S. Marine and DoD Contractor & Founder, Mighty Oaks Foundation
Josh Steinman
Former White House Advisor for Cyber Security to the President of the U.S. & NSC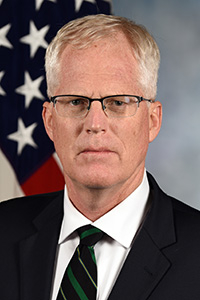 Christopher Miller
Former U.S. Secretary of Defense
Phil Boyce
President of Salem Media
Matt Heidt
U.S. Navy Seal & Managing Partner, Trident Strategic Equity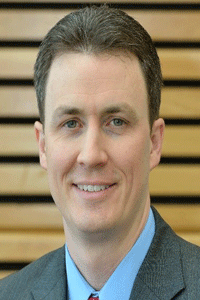 Bryan Wesley
Executive Leader, International Oil & Gas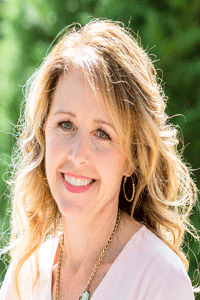 Lesley Pyle
Founder, HireMyMom
Dan Kowalski
U.S. Treasury
Star Parker
Center for Urban Renewal & Education
Jim Shannon
CEO of e3
Jordan Lee Dooley
Bestselling Author & Entrepreneur
Anna Kopperud
Former Senior Advisor to the Admin. on Opportunity Zones
Adam Greenberg
Former MLB, ESPN ACC Network Baseball Analyst
Bruce LeVell
Former Ex. Director W.H. National Diversity Coalition
Bruce LeVell
Former Ex. Director W.H. National Diversity Coalition
Tom Frazier
Fund Manager, Redivider Blockchain Opportunity Zone Fund
Michael Ellis
Former General Counsel for NSA & former Senior Director for Intelligence Programs at NSC
Mike Handley
President & CEO of Cytocom, Inc.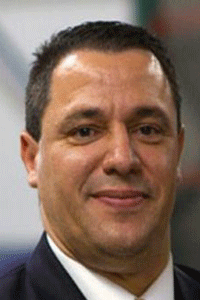 Amro Albanna
CEO of Aditx
Joe Francescon
Former Deputy Assistant for Special Operations/Technology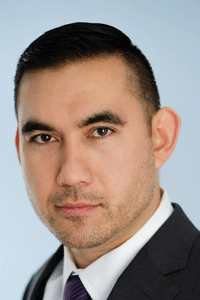 Christopher McKay
NSA & National Defense Cyber Expert/Hacker
Paul Reed
Owner & President of Operations, North West Roofing
Jordan Hayley
External Relations Director for White House Personnel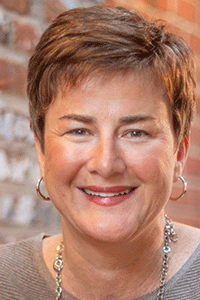 Janet Chihocky
Founder & Chief Branding Officer, JANSON Communication
TW Shannon
President & CEO, Chickasaw Community Bank & Former OK Speaker of the House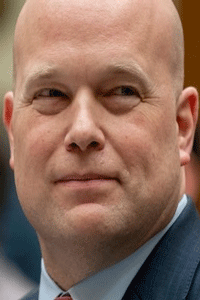 Matthew Whitaker
Former Acting U.S. Attorney General
Tom Sampson
Navy Commander & CloudFit DOD Project Manager
Ray Crockett
Former NFL & Financial Advisor
Paul Blair
Former NFL & Pastor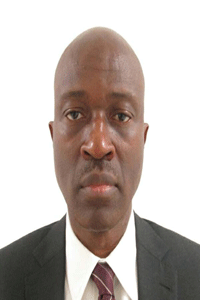 Hon. Benjamin Oviosu
Managing Director, Octogone International Oil & Gas Ltd
Dr. Ishmael Dodoo
U.N. Policy Adviser
Dr. Cosmas Maduka
Founder, President & CEO of Coscharis Group
Mr. Alfred Fafali Adagbedu
CEO of Seaweld Engineering
Michele Bachmann
Congresswoman & Dean of Government, Regent University
Liberty University Leadership & Hosts
Dr. David Brat
Former Congressman, Dean of Liberty University School of Business, & Host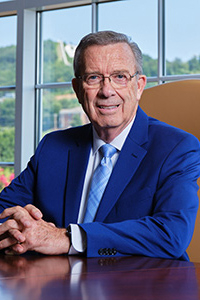 Dr. Jerry Prevo
President of Liberty University
Jonathan Falwell
Senior Pastor at Thomas Road Baptist Church & Liberty University Campus Pastor
Dr. Scott Hicks
Chief Academic Officer & Provost of Liberty University
Dr. Forson Swanzy
Pastor & Host
Jack Brewer
NFL Star, Opportunity Zones
Kevin Jessip
President & CEO of Global Strategic Alliance Inc. & Host
Travel & Lodging
Travel Information
The Networking the Nations Summit will take place on Liberty University's campus. Use 1971 University Boulevard, Lynchburg, VA, 24515 when planning your trip and using GPS.
Hotel Reservations
These hotels have room blocks reserved for the summit and are an easy Uber or Lyft ride to Liberty University's campus.