Senior Vice President for Student Affairs
Dr. Mark Hine, Senior Vice President for Student Affairs, oversees the Office of the Dean of Students, Office of Residence Life, Student Health and Wellness Services, Office of Student Affairs Assessment, Student Government Association and Army and Air Force ROTC. He ensures that these offices provide guidance, programming, counseling, orientation, and support to students. Through extensive planned activities, students participate in spiritual, social, recreational and cultural activities that enhance their personal development.
Dr. Hine began working for LU's Division of Student Affairs in 1979 when he became a Resident Director. Since that time, Dr. Hine has served as Associate Dean of Men, Dean of Graduate and Commuter Students, acting Dean of Men, Dean of Students, Associate Vice President for Student Development, Vice President for Student Affairs and now, Senior Vice President for Student Affairs.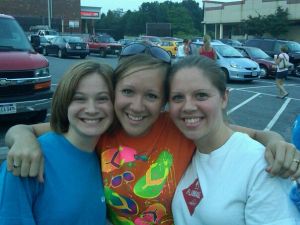 Dr. Hine graduated from Liberty University in 1978 with a B.S. in Youth Ministry. In 1983, he earned his M.Div. from Liberty Baptist Theological Seminary and completed his D.Min. in May 2003.
Dr. Hine and his wife Toy (also an LU graduate) reside in Forest, Virginia and are long-time members of Thomas Road Baptist Church.
They have three daughters — Rachel, Jessica and Emily. All three girls graduated from LU and are now married with children. Rachel and husband Graham live in North Carolina with their three children; Jessica and her husband Kevin live in Lynchburg and have two children; Emily and her husband Brandon have a son and are expecting a new arrival soon.  They also live in Lynchburg.
Email Dr. Hine at mhine@liberty.edu