Center for Student Thriving
Purpose:
Our purpose is to create programs and provide life skills coaching to empower students to be Champions for Christ by living healthy and purposeful lives at Liberty and beyond.
---
Our Programs and Life Skills Training
---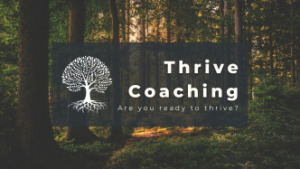 Thrive Coaching
How would you like to remember your college experience after you graduate? Do you imagine you'll say that you survived? Or do you hope to say that you thrived?
Studies show that students who thrive are enthusiastic learners, determined, hopeful, respectful of differences, service-oriented, and connected on and off campus. Above all, thriving students possess a deeply spiritual sense of purpose that supports all that they do.
If you're surviving, but desire more, we encourage you to sign up for Thrive Coaching! Across six weeks, you'll meet with a compassionate coach from among Liberty University's faculty and staff who will guide you toward the perspectives, rhythms, and skills you need to thrive in college.
Are you ready to thrive? Fill out our interest form here!
---
Rooted in Resilience
College can be hard. Whether it's academics, relationships, or the many changes that come with independence, college is full of new challenges! These challenges can be exciting opportunities or may cause you to feel overwhelmed. But did you know that everything you need to endure hardship can be learned? (James 1:2-4)
The Rooted in Resilience workshop series can empower you to grow by equipping you with skills for a resilient life.
The Center for Student Thriving will offer three sessions this fall:
Planning Ahead for Tough Times

August 28, 10:30 am in the Jerry Falwell Library's Scholars Lounge (Room 380)
Handling Hard Conversations

September 4, 10:30 am in the Jerry Falwell Library's Scholars Lounge (Room 380)
Making Space for Healthy Habits

September 11, 10:30 am in the Jerry Falwell Library's Scholars Lounge (Room 380)
Learn more and sign up by clicking here!
---
Boundaries in Life
God has entrusted each of his image bearers with particular responsibilities. But sometimes, it can be difficult to discern which belong to us, and which don't. Healthy boundaries equip us to identify and take ownership of our responsibilities. Confusion about what is ours and what isn't reveals a problem that good boundaries can solve.
The Center for Student Thriving will offer a six-week series for women designed to help you understand what boundaries are, what they protect, how they are developed, and how to use them to become who God has called you to be.
Boundaries in Life will begin on September 18, 2023, and meet weekly through October 23, 2023.
Learn more and sign up by clicking here!
---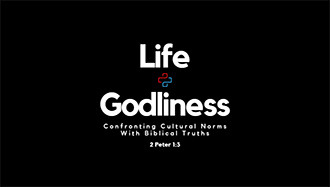 Life + Godliness
The issues of our time are complicated, straining our relationships and burdening our minds. But God tells us that he has "granted to us all things that pertain to life and godliness" (2 Peter 1:3). As such, Christians can trust that God's word speaks to the trending topics of our time.
Join the Center for Student Thriving for Life + Godliness, where we will confront cultural norms with biblical truths!
We will offer three sessions this fall:
Exposing Social Media's Empty Promises

September 18, 10:30 am in the Commuter Lounge (Green Hall, 1875)
Embracing the Wisdom of Biblical Sexuality

October 9, 10:30 am in the Jerry Falwell Library's Terrace Conference Room
Forming Your Identity in Light of God's Story

November 6, 10:30 am in the Jerry Falwell Library's Terrace Conference Room
Learn more and sign up by clicking here!
---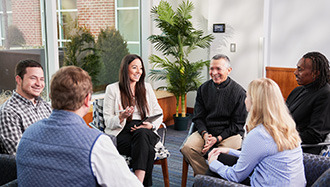 Restorative Practices
Restorative Practices teaches you about civic commitment and builds awareness of your behavior's impact on the community. It emphasizes the values of democratic participation, inclusion, and stewardship. Restorative Practices typically involves the community and the affected and responsible parties for a more holistic and collaborative repair method. Success is measured by how much harm is repaired or prevented. This approach has been effectively employed in higher education institutions nationwide when violations of campus honor codes and policies have occurred.
---
Student Appeals Court
The Student Appeals Court hears discipline appeals regarding violations against the Student Code of Honor (The Liberty Way). The Court does not re-hear a case to find a student "responsible" or "not responsible." Disciplinary appeals are granted when requests meet one of the bases of appeals outlined by the Student Appeals Court.
The court meets from 10:30 a.m. -11:30 a.m. on Mondays.
---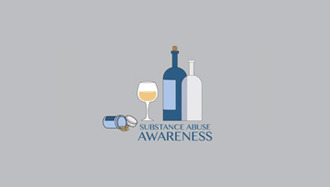 Substance Abuse Awareness
It is our goal to encourage you to develop personal, biblical values regarding the consumption of alcoholic beverages and to provide knowledge regarding the dangers of alcohol consumption.
The Office of Community Life provides numerous educational resources related to alcohol. These resources include:
Interactive Seminars
Educational Resources
Media Campaigns
---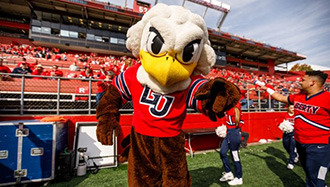 Hazing Prevention
As a member of the Liberty University community, we want to help you Recognize hazing when you see it, Refuse to participate, and Report it when you have witnessed it.
For the safety and overall well-being of our community, Liberty University maintains a zero-tolerance policy for hazing of any kind.
---