Become an Expert in Lifespan Development with an M.S. in Developmental Psychology
You love studying human development because it gives you the ability to understand and assist people with needs and challenges. Our Master of Science in Psychology with a specialization in developmental psychology degree provides the tools you need to understand the impact of conditioning, social psychology, and neuropsychology on individual development. You will learn how to conduct and present your own research adding to the current conversation in your field of interest.
Since our master's degree in developmental psychology is designed to prepare you with the practical skills you need to work with patients or in a research capacity, you will be prepared to make a difference in the lives of individuals as you work to understand why they behave as they do and how to help them form healthier habits.
---

Award-Winning Campus
At Liberty, you'll find an affordable, high-quality education that equips students like you for the real world. Our commitment to excellence helped us rank as Niche.com's #4 college campus in America. Earning your degree from a nonprofit university with state-of-the-art resources like ours can help set you apart from your peers.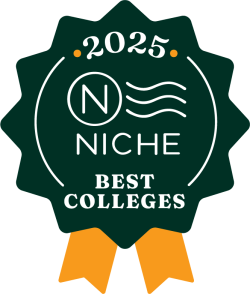 ---
Why Choose Liberty's Master's Degree in Developmental Psychology?
At Liberty, we Train Champions for Christ. This means we strive to provide you with the research-based training you need to impact eternity, taught from a biblical worldview. Whether you are called to work directly with patients or conduct research, our M.S. degree in developmental psychology will help you integrate your faith into your profession, allowing you to develop treatments that consider a patient's physical, mental, emotional, and spiritual needs. Partner with us, and let us help you make the difference you always knew you could.
---
What Will You Learn in Our Developmental Psychology Master's Degree Program?
In our M.S. in Developmental Psychology degree program, you will study social and cognitive psychology, conditioning, learning, and neuropsychology. You will explore human development across the lifespan and how Christianity relates to the field of psychology conceptually, providing you with a firm foundation for the rest of your degree. You will also learn how to design, implement, and analyze your own experiments, preparing you to conduct research independently under the guidance of a faculty mentor.
With nine credit hours of free electives, you can choose three courses in the areas of developmental psychopathology, behavior modification, childhood, adolescence, and adulthood, helping you tailor your degree to your specific career goals.
Our professors will help you formulate your research so that you can pursue publication and presentation opportunities around the country.
In your master's thesis, you will have the opportunity to create a research project that builds on your previous work and demonstrate your skills to postgraduate programs and employers alike.
View our developmental psychology Degree Completion Plan, and check out our featured courses below for information about what you'll be studying!
Featured Courses
MSPS 513 – Social Psychology
MSPS 531 – Cognitive Psychology: Theories and Methodology
MSPS 570 – Advanced Conditioning and Learning
MSPS 580 – Advanced Developmental Neuropsychology
Our M.S. in Developmental Psychology Degree Program Highlights
Our faculty members have years of professional experience counseling and conducting research in areas like child development, marriage and family studies, substance abuse intervention, and interpersonal and intrapersonal forgiveness.
Our psychology department facilitates networking between students and professionals by hosting prominent guest speakers, organizing service events, and helping students discover internship opportunities.
Participate in academic trips to places like Ecuador, Greece, and South Korea to gain hands-on field experience while analyzing cultural influences on psychological development.
Our master's in psychology program produces graduates of distinction who have gained employment in outpatient, inpatient, and residential psychiatric facilities as well as admission to competitive universities.
Our Developmental Psychology Master's Degree Information
Career Opportunities for Our Master's of Developmental Psychology Graduates
Advocate for those with developmental disabilities
Developmental Disabilities Program Coordinator/Evaluator
Professor (may require a Ph.D. degree)
Research/Data Analyst
Service Coordinator
Admission Requirements for Our Psychology Graduate Degrees
Every application is reviewed on a case-by-case basis, and all applicants must submit the following documents and meet the minimum requirements for admission:
Admission application
Self-certification form (for students who are in the final term of their bachelor's degree)
Current Liberty undergraduate students seeking preliminary acceptance into a graduate program must complete a degree completion application through their ASIST account
A regionally or nationally accredited bachelor's degree with at least a 3.0 GPA for admission in good standing. 2.75 to 2.99 may grant admission on caution.
Undergraduate prerequisites (can be taken after admission): 12 credit hours in psychology which must include general psychology, statistics, research methods, and one additional psychology course
Recommender Contact Information for 2 academic and/or professional sources (to be completed through the provided link)
Official GRE Test Scores (must be taken within the last 5 years). Current GRE, 151 Verbal Reasoning, 152 Quantitative Reasoning, 3.5 Analytical Writing. Scores of 149-150 Verbal and 150-151 Quantitative may grant admission on caution. 3.0 to 4.0 undergraduate GPA waives GRE test score requirement.