Council for Exceptional Children (CEC) Student Chapter
Liberty University Chapter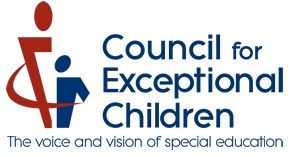 The Student Chapter of the Council for Children (CEC) at Liberty was formed early in Spring 2005, and membership is open to all majors and is highly encouraged for all special education majors. There are many benefits to joining the national chapter of CEC.
CEC is now approved for CSER; however, this is only available to those who hold leadership positions within the CEC Student Chapter. If you are interested in leadership, please email the Student Chapter of CEC at cec@liberty.edu. CEC activities are also great ways to earn professional points for those courses that require them and as approved by course instructors. Consider being a part of CEC today. This is a great way to touch a life and to change your own.
---
Mission Statement
To let our light shine by providing support to children with disabilities, their parents, and those who work with these children in our community.
The goals are to maintain strong leadership within the chapter and to provide a network of support to those in our community.
---
Become a Member
To become a member of Liberty's CEC chapter, you MUST register through the national organization. Through the national CEC organization, there is a student rate that includes all of the benefits that a professional educator receives. When filling out the online membership application, be sure to select 0430 to become a member of Liberty University's CEC student chapter.
Go to the National CEC Website
Click the Membership tab at the top of the screen
Click the Join as a New Member
Begin to fill out the application

When you come to the section marked unit, click VA
For the section marked "Chapter" click 0430-VA-Liberty University Chapter

This is an important step. If you do not choose Liberty University, our records will not show that you have become a member.

Continue with the application, as well as the payment process
---
Chapter Highlight: iKids
In January 2006, Liberty University and Thomas Road Baptist Church joined resources to form a Special Education Ministry for families who have children with special needs. This ministry has been in the making for years. It is an answer to the prayers of many people. Liberty University students are paired with a child at Thomas Road Baptist Church on Sunday mornings and Wednesday nights. This has been a fun and rewarding experience for all of those involved.
All iKid events are open to the public and we invite you to join us. View our Facebook for dates. Annual events include:
iKids Karnival
Breakfast with Santa
Valentine's Party
Easter Party
---
Contact
Faculty Co-sponsors, Dr. Randy Dunn and Dr. Lucinda Spaulding

Join our Facebook Group to keep up with the latest news and upcoming events.