Academic Peer Mentoring
Prepare for Success
Academic Peer Mentoring helps Liberty University residential undergraduate students build essential skills for college success. Connect with a trained peer for support and encouragement in your academic journey.
Through a series of at least three one-on-one meetings per semester, an Academic Peer Mentor can help you in the following areas:
Setting customized and achievable goals
Time management and organization
College reading, study, and test-taking skills
Coping with procrastination and stress
Connecting with resources around campus
Building positive habits for university life
Each Peer Mentor is a junior, senior, or graduate student who has proven his or her ability to succeed academically at Liberty University and is trained to serve fellow students. Academic Peer Mentors do not provide tutoring, writing coaching, academic advising, career guidance, or counseling.
---
Meet with an Academic Peer Mentor
Jenessa Sabanos
Assistant Director of Academic Peer Mentoring
(434) 592 – 7788
Taylor Vermillion
Academic Peer Mentor
tmvermillion@liberty.edu
Junior: B.S. in Interdisciplinary Studies
Specializations:
School of Behavioral Sciences
College of Arts & Sciences
College of Applied Studies and Academic Success
Elizabeth Fitzpatrick
Academic Peer Mentor
elfitzpatrick1@liberty.edu
Senior: B.A. in American Sign Language and Interpreting
Specializations:
School of Music
Rawlings School of Divinity
School of Education
Shykeim Williams
Academic Peer Mentor
siwilliams2@liberty.edu
Senior: B.S. in Exercise Science: Fitness Specialist
Junior: B.S.N. in Nursing
Specializations:
School of Health Sciences
School of Nursing 
Joseph Owiti
Academic Peer Mentor
jpowiti@liberty.edu
Senior: B.S. in Computer Science: Software Engineering
Specializations:
School of Engineering
School of Aeronautics
Helms School of Government
International Student Mentor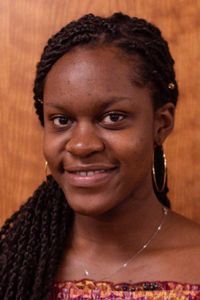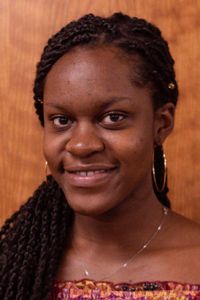 Grace Fagbemi
Academic Peer Mentor
egfagbemi@liberty.edu
Senior: B.S. in Business Admin.: Project Management
Specializations:
School of Business
School of Comm. & Digital Content
School of Visual & Performing
International Student Mentor
For more information about Academic Peer Mentoring, email peermentoring@liberty.edu or call (434) 582-2226.