Nexus
Nexus is a business mentorship club that meets once a week for the first eight weeks to guide you through the beginning of your business career to answer questions and introduce leading opportunities here on campus to assist in building your resume and gain practical experience. Prepare to learn about ways to become connected and gain as much experience during your time here at Liberty.
Fill out this form for more updates!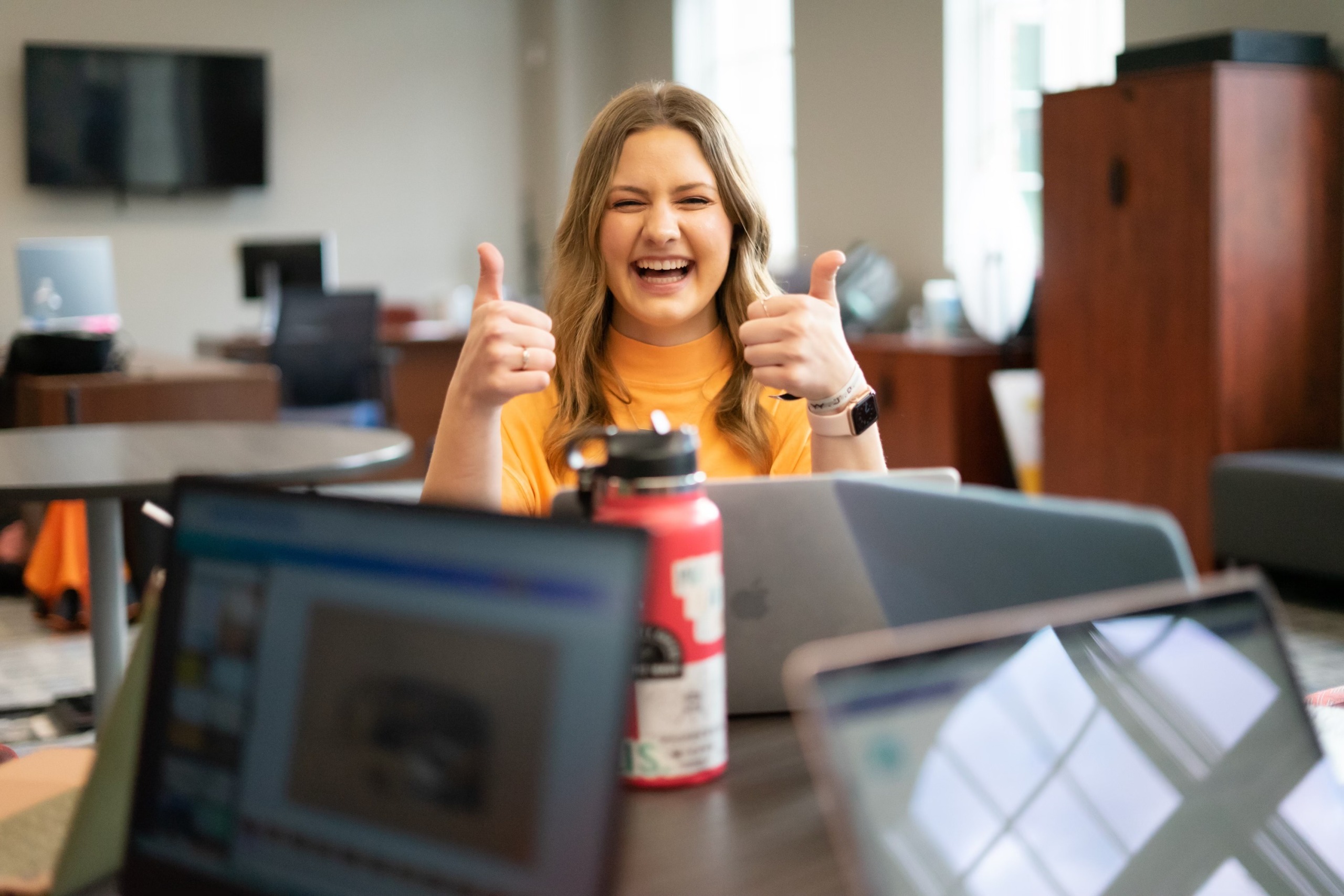 Membership
Being a business freshman can be challenging, but we are here to guide you along your journey! As a club for students by students, we want to maximize your potential.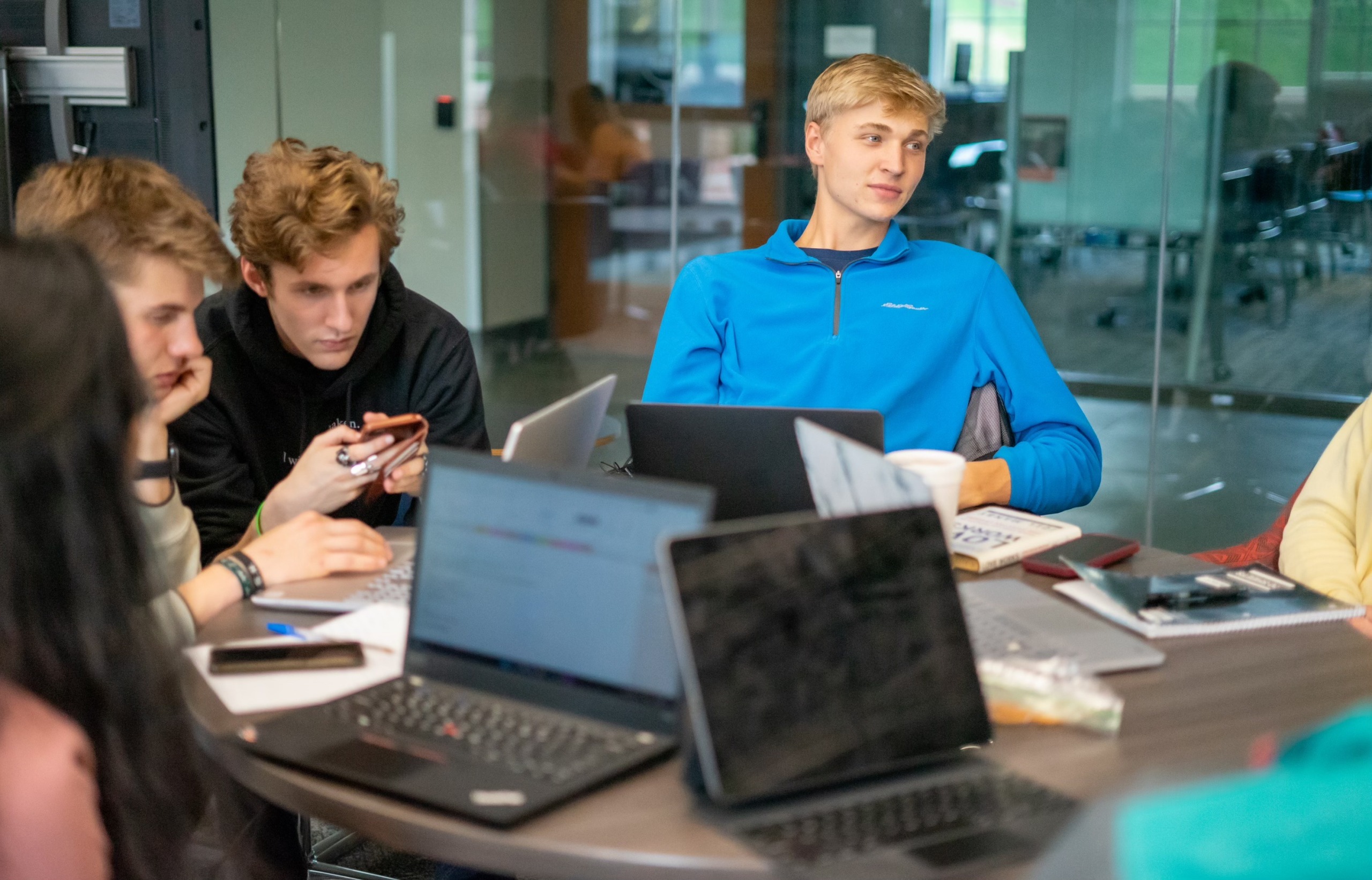 Mentorship
Have a heart to serve others? Let us present you with the opportunity to help lead and encourage business students to enhance their experience,  expand their pursuit of knowledge, and learn more.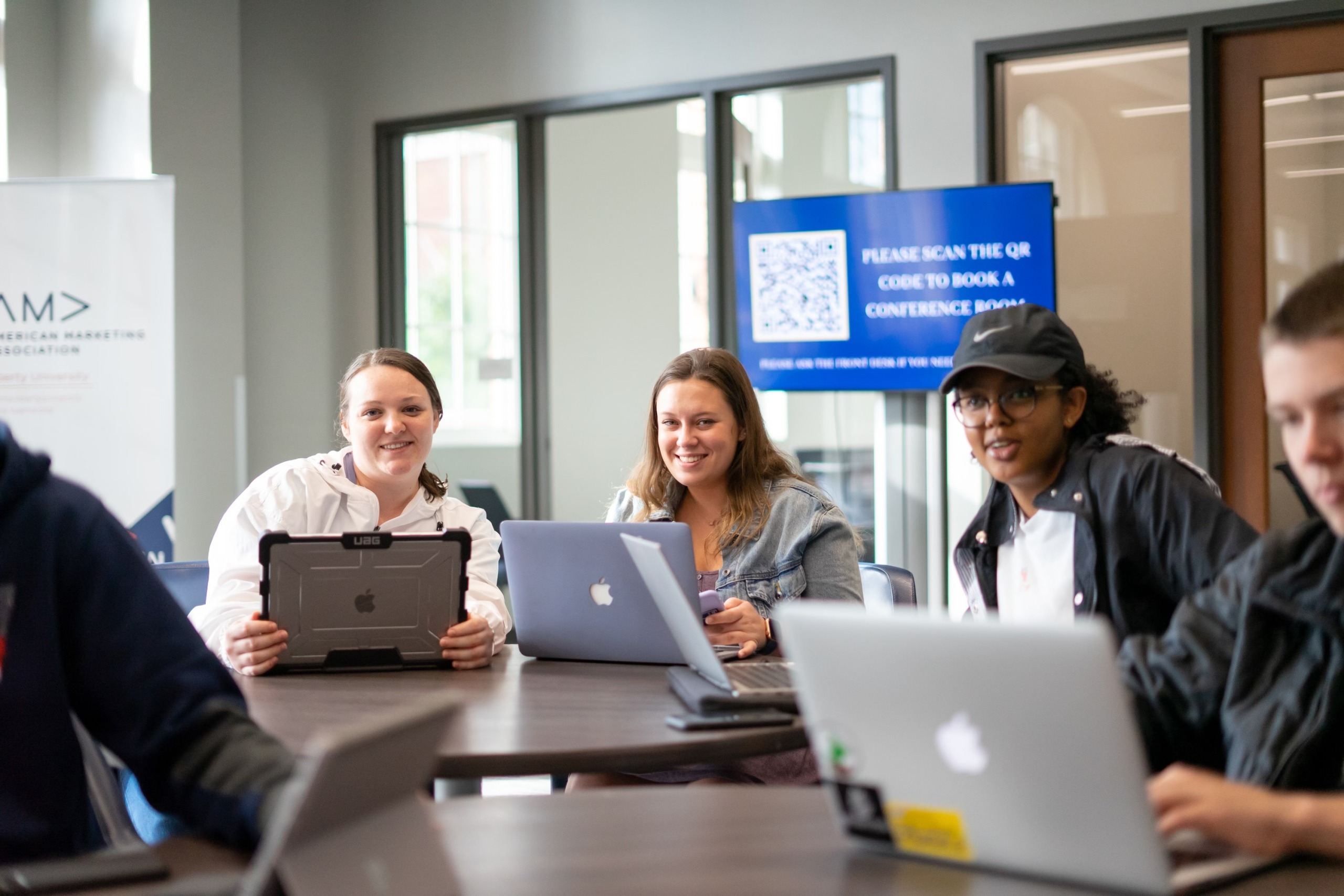 Fellowship
Grow as a collective to build networks for future business opportunities and endeavors. Iron sharpens iron.
---
When
Tuesdays 4-5 p.m.
First 8 Weeks of Each Semester
Where
Center for Financial Literacy & Center for Entrepreneurship
(School of Business, Rm 1600)
---
About Us
Our Mission:
The purpose of Nexus is to develop, facilitate, and nurture the growth of freshmen and transfer students through the personal connection with upperclassmen. Mentors will incorporate practical business application that will prepare them for their successful time here on campus as they are trained to become champions for Christ.
Our Vision:
Through the welcoming and encouraging atmosphere of Nexus, the mentored students will mature into the men and women God has created them to be while maximizing their potential and preparing them for the future. The connections they make will serve them not only during their time at Liberty, but also as they serve Christ in the workplace after completing their education at Liberty University.
Fill out this form for more updates!
Our Mentors:
Our mentors, carefully chosen through an interview process, faithfully serve for the first eight weeks of each semester. These individuals have at least a 3.0 GPA, and lead with a servant's heart.
Why join us to be a mentor?

Complete CSER in the first 8 weeks
Build your resume with mentorship experience
Grow your network

Have a heart to serve others, and want to spread your current knowledge from your college career to the oncoming freshman?
---
Membership
What to Expect:
We meet once a week for an hour for the first eight weeks of each semester. Each meeting focuses on a particular topic, provides ways for students to apply the information and allows for personalized assistance from our mentors.
Week 1: Nexus Overview and CASAS

Nexus Overview: introductions, meet and greet, split into groups to connect, and introduction about CASA's services

Week 2: Cognates

Introducing the description and professors for the Business Administration cognates

Week 3: Cognates Continued

Introduction of the description and professors for Accounting, Computer Technology Programs, and Sports Management and Hospitality.

Week 4: Business Experience

Business clubs and CSER opportunities for the students to network and sharpen their business skills

Week 5: Managing College

Concepts like time management, and opportunities to learn other skills by adding minors for extra experience

Week 6: Career Center

Career Center, handshake, resume templates, internships, mannerism and professional attire, career jobs, and the Washington DC and New York Fellowship Program

Week 7: Resume

Introduce how to create a resume, breaking out into the groups for personal assistance, and having a photographer for headshots

Week 8: Biblical Integration in the Workforce

Introduce how they can maintain Christian Integrity as they continue in their business careers, and be a light in a dark community