Pursuing a Grant? Your Success Starts Here.
Ready to start the process of seeking external funding for your department or project? You're in the right place. The Office of Sponsored Programs (OSP) at Liberty University is the first stop to successful grant award acquisition for all faculty and staff.
Approval and involvement from our office are required whenever a grant is submitted that's associated with Liberty University.
Assisting you in your funding pursuits, the OSP not only helps you find funding but helps to ensure that awards are distributed legally and ethically. This protects you, the university, and the awarding organization.
What's required:
Route everything through our office
Submit paperwork 10 business days before sponsor's deadline
OSP will submit all grants on behalf of Liberty University
---

Your First Steps in Seeking a Grant
Gain the competitive edge you need while pursuing a grant for external funding. The OSP will help ensure that all of the legalities are covered while assisting you from start to finish.
---
Help Students Succeed Through External Funding
Outside funding can come in many forms, and it all helps to prepare our students with the technology and opportunities they need for their future careers. Faculty from a wide range of programs in areas like engineering, cybersecurity, and divinity have all received funding that directly benefited their students.
---
Faculty Grant Awards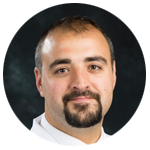 Joseph Gigliotti, Ph.D., LUCOM 
"It is a great honor and opportunity to receive extramural research funding. In today's competitive research environment, receiving peer-reviewed extramural grant funds from the National Institutes of Health is an indication that we are on the cutting edge of biomedical research."
National Institutes of Health (NIH) | Renal Mechanisms of Blood Pressure Regulation and Salt Sensitivity by Collectrin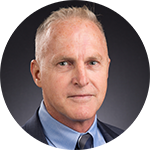 Richard Diddams, Center for Engineering Research & Education (CERE)
The School of Engineering students will be among those who benefit from this grant with hands-on learning opportunities and advanced certification.
"The Additive Manufacturing Partnership Lab (AMPL) greatly expands our ability to work with industry and academics. A number of local businesses, STEM academics, and higher education institutions will have access to the equipment for certification, for university design classes, and to benefit industries."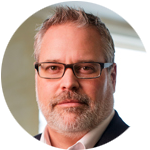 Troy Temple, Ph.D., School of Divinity
"The grant proposal process has been amazingly smooth and user-friendly. It has allowed us to secure funds to expand ministry training opportunities for our students that have yielded a deep impact in our community."
Charles B. Keesee Educational Fund, Inc. | City Reach