Offer Hope and Healing with a Social Work Degree
Turn your passion for helping people into a career with a Bachelor's of Science in Social Work (BSSW) from Liberty University's Department of Social Work.
Through our program, you will develop the knowledge and skills necessary for a challenging and rewarding career. Liberty's B.S. in Social Work degree program, offered in both residential and distance education formats, is accredited by the Council on Social Work Education (CSWE).
With a social work degree, you will be equipped to offer hope and healing to individuals, families, and communities.
Your perspective will also broaden as you gain 500 hours of practical experience in the field.
Study human social behavior from a Christian viewpoint in classes taught by experienced professors who are grounded in their faith. Upon graduation, you will be equipped with the tools and conviction needed to succeed and make a difference.
Student Testimonial – Hear My Story
---
Learn More About Our Accredited Social Work Program
---
Social Work (B.S.)

Position yourself at the forefront of advocacy for justice, compassion, and care with a B.S. in Social Work. Serve people who find themselves in need of social, mental, or spiritual help.
Gate Courses
The BSSW program at Liberty University includes 4 gates. You must apply for and be approved through all 4 gates in order to graduate from the Social Work program.
Residential Field Experience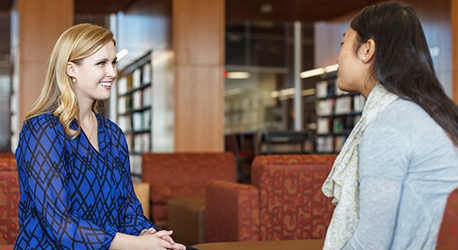 Participate in 500 hours of field experiences during your undergraduate coursework. Here you'll gain an understanding of human behavior and the social work profession.
Events
Connect with your classmates and community during Social Work activities, including volunteer opportunities, fundraising, lectures, game nights, and more.
---
Accreditation

Liberty's B.S. in Social Work degree program, offered in both residential and distance education formats, is accredited by the Council on Social Work Education (CSWE). Liberty University is regionally accredited by SACSCOC