Help Healthcare Work with Liberty's MBA in Healthcare Management
Healthcare management means helping people make healthcare run efficiently and effectively. With such a diverse and in-demand field, you will have many options for career paths. From government positions in public health to pharmaceutical brand management to hospital administration, Liberty's MBA in Healthcare Management will equip you for success.
Liberty's Master of Business Administration in Healthcare Management degree will prepare you to work with other healthcare professionals including nurses, surgeons, and therapists to ensure excellent patient care and efficient use of resources. With the advanced business and healthcare industry skills from the MBA in healthcare management, you can help organizations find the best solutions for managing medical information assurance, medical finances, navigating health laws and regulations, and staff communication. With Liberty, you can gain the skills you'll need to lead with confidence, excellence, and integrity.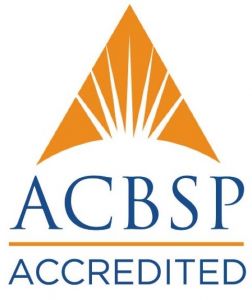 Among only 3% of business schools worldwide to receive ACBSP accreditation
Award-Winning Campus
At Liberty, you'll find an affordable, high-quality education that equips students like you for the real world. Our commitment to excellence helped us rank among Niche.com's Top 5 college campuses in America. Earning your degree from a nonprofit university with state-of-the-art resources like ours can help set you apart from your peers.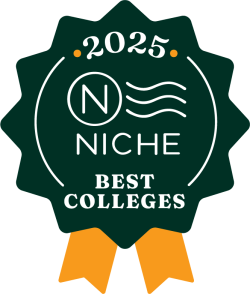 ---
Why Choose Liberty's Master of Business Administration (MBA) in Healthcare Management Degree?
If you want to prepare for the fast-paced world of healthcare management, you will need a degree that gives you the right career exposure and skillset to succeed. At Liberty, we offer a variety of opportunities to get involved and start networking with peers, professors, and industry leaders right away.
Some of the resources that will be available to you as a Liberty MBA student include:
Over 100 unique clubs and student organizations, including our Public Health Student Association
An average of 40 expert guest speakers each year
Professors that spend time mentoring and praying for their students by name
A free HandShake networking platform account so you can connect with employers from around the globe!
---
What Will You Learn in Our MBA in Healthcare Management Degree?
As a student in Liberty's MBA in healthcare management program, you will learn how to apply advanced business management techniques to healthcare industry problems. You will have a choice between healthcare informatics class and grant acquisition and management training to specialize in specific needs in healthcare technology and financial management.
You will also study vital business concepts in marketing, finance, business law, market research, organizational design, global economics, human resources, and operations management. The variety of advanced business skills in the MBA will give you the flexibility to tackle the ever-changing challenges of the healthcare industry.
View the Degree Completion Plan, and check out our featured courses below for more information!
Featured Courses
BUSI 506 – Legal and Ethical Issues for Health Professionals
Here's what you'll learn:
Study contemporary legal and ethical issues in the provision and delivery of healthcare products and services.
Examine patient-caregiver relationships, high-tech medicine, regulatory compliance, healthcare ethics, criminal aspects of healthcare, corporate structure, patient rights, medical records, and disclosure of patient information in healthcare.
BUSI 511 – Healthcare Administration
Here's what you'll learn:
This course explores the management of global healthcare systems in technological societies and the need for innovation and creativity in healthcare administration.
An introduction to the principles of management and leadership as the foundations for the administration of healthcare products and service delivery.
Study a historical overview, theoretical foundations, and major developments and characteristics of global healthcare systems; types of healthcare providers; cost, access, and quality of care; and the future of health services delivery.
BUSI 646 – Managing Human Capital in Healthcare
Here's what you'll learn:
Study strategic management of human capital in the healthcare environment from the perspective of the manager's role in creating and maintaining a productive health workforce.
Explore human resource management theory and practice by conducting in-depth analyses of current issues (i.e., recruitment, compensation, motivation, performance, and talent management).
HLTH 553 – Grant Acquisition and Management
This course acquaints students with the "soft" money world of private and public grants, promotes the development of grant writing skills, and identifies the practical issues of managing a grant once acquired.
MBA in Healthcare Management Degree Information
Career Opportunities for Healthcare Management MBA Degree Graduates
College instructor
Entrepreneur/business owner
Healthcare consultant
Hospital administrator
Pharmaceutical brand manager
Physician's office manager
Public health department manager
Highlights of Our Master of Business Administration-Healthcare Management Degree
Our School of Business is among only 3% of business schools worldwide to earn ACBSP accreditation.

We tailor our graduate business degrees for the working professions. As a residential student, you have the option to take evening classes, one-week intensives, and even online courses to make your degree better fit your busy schedule!
Our 78,000-square-foot School of Business provides you with:

Simulated stock trading room with New York Stock Exchange display boards
2,000-square-foot Entrepreneurship Center for Innovation
Information technology labs and a networking and data center

Get involved with our business-related student organizations and honor societies!
3+1 Accelerated Business Program, so you can get your bachelor's and master's in just four years!
Admission Requirements for Graduate Degrees
Every application is reviewed on a case-by-case basis, and all applicants must submit the following documents and meet the minimum requirements for admission:
Admission application
Official bachelor's degree transcripts with a 3.0 GPA or higher
At least 15 hours of upper level (300-400 level) undergraduate coursework in business, or our BMAL 590 course with a graduate GPA of 3.0

Self-certification form (for students who are in the final term of their bachelor's degree)

Current Liberty undergraduate students seeking preliminary acceptance into a graduate program must complete a degree completion application through their ASIST account