John C. Thomas, Ph.D.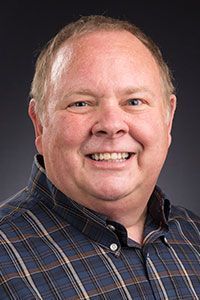 jcthomas2@liberty.edu
Education
Ph.D. University of South Carolina
Ph.D. Capella University
Graduate Certificate in Alcohol and Drug Abuse Studies
M.A. Liberty Baptist College
B.S. Liberty Baptist College
Biography
Dr. John C. Thomas is a Professor at the Department of Counselor Education and Family Studies at Liberty University. He holds a Doctor of Philosophy degree in Counseling and a Graduate Certificate in Alcohol and Drug Studies from the University of South Carolina. He also earned a Doctor of Philosophy degree in Organizational Psychology from Capella University. John received his Masters of Arts in Counseling and Bachelor of Science in Missions from Liberty University.
Dr. Thomas is a Licensed Professional Counselor (LPC), a Certified Christian Sex Therapist, and Certified Substance Abuse Counselor (CSAC). Formerly, he has been a Certified Employee Assistance Consultant (CEAP) and Clinical Member of American Association of Marriage and Family Therapist (AAMFT). He is a member of the American Counseling Association (ACA) and the American Association of Christian Counselors (AACC).
He as many professional publications, conducts marriage enrichment retreats with his wife, and speaks on mental health and organizational issues. He has co-authored numerous books including "Enduring your Season of Suffering" by Liberty Press, "What's Good about Feeling Bad: Finding Purpose and a Path through your Pain" by Tyndale. His most recent book, "Therapeutic Expedition: Equipping the Christian Counseling for the Journey," published by Broadman and Holman Academic is a textbook to teach counseling skills. In addition to the text, John created a professional quality DVD that demonstrates the counseling skills.
He and his wife, Denise reside in Lynchburg, Va. They have two adult children, Katie and Stephen.